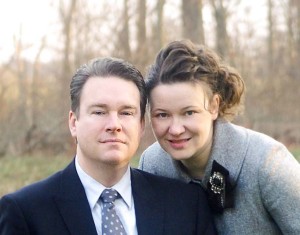 When you look at the eyes of many young people today (teens, college students, and even younger children) there is a sadness that you cannot dismiss. Without their consent, they are being forced to live out the greatest social experiment in the history of the world. From rural bush-towns in Africa, to Europe, to Central and South America, we have decided to turn the lives and the minds of young children over to computers. I do realize that not every country in the world is experimenting as rapidly as most Western cultures are, but for the most part the digital revolution is affecting every part of the globe and, most specifically, it is affecting children.
We are turning the lives of young children over to computers. They are educated, socialized, entertained, all, for better or for worse, on small devices they can shove into their pockets. We have severely altered the way kids and teens see the world. Everything is viewed through the lens of a "smart" device.  Don't know something? Grab your phone. Want to have "friends"? Grab your phone. Bored? Grab your phone. It has become the instant answer for everything, and we have created a world that expects immediate answers, immediate connection, immediate EVERYTHING! We have eliminated delayed gratification almost entirely.
So the virtual, immediate world of the Internet has replaced teachers, parents, boyfriends/girlfriends, and we are raising kids who are completely disconnected from reality and swallowed up in connection with the Internet. Perhaps educators and parents are complicit in this giant experiment. Instead of parenting, we plug ourselves in and we all live with our own headphones, connected to our own devices, living together in complete isolation. So maybe it's no wonder the eyes of today's kids look sad. They are disconnected and isolated.
A worrisome report was released by CBS News Boston (August 25, 2016). It states: "Dr. Gene Beresin, a psychiatrist and Executive Director of The Clay Center for Young Healthy Minds at Massachusetts General Hospital, says 50% to 60% of college students have a psychiatric disorder." The same doctor was also quoted saying that the suicide rate among college students is "astronomical."
I do believe the lack of personal connection at every level is creating these great psychological and spiritual issues across every culture and age. But, I worry most about the full, joyous lives Satan is attempting to steal from our young people. I don't believe the battle will be won with criticism. This is an attack of Satan that they are enduring. Only God will be able to give us the compassion, wisdom and strength to know how to break through the great walls of isolation. Do as the Apostle Paul instructed, "Bear ye one another's burdens" (Galatians 6:2).