The Reader is Waiting
Acts 8:30  And Philip ran thither to him, and heard him read the prophet Esaias, and said, Understandest thou what thou readest?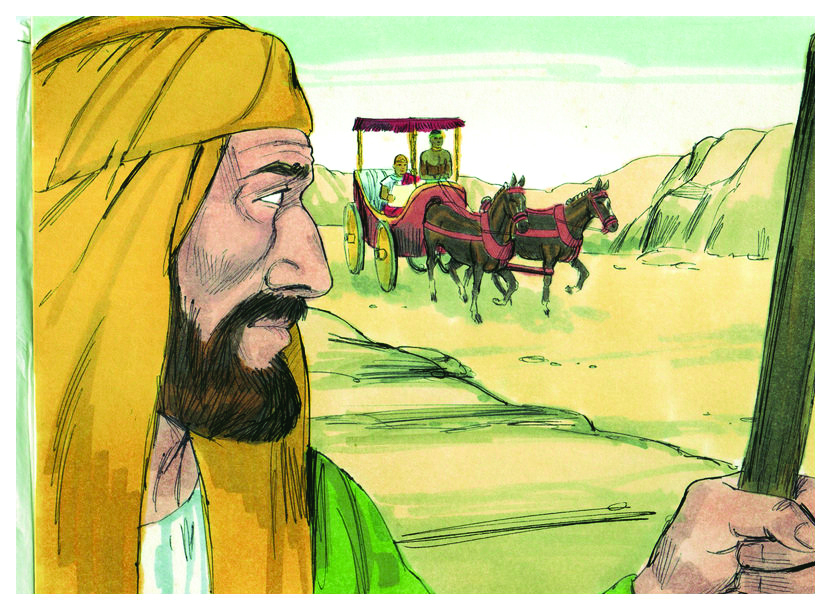 Considering the question without the context would make Philip seem audacious or possibly even arrogant. After all, Philip's first words to a man who was in charge of Queen Candace's entire treasure were, "Can you understand what you're reading?" The question is startling in its bluntness. When giving instruction on the practical principles of reaching people with the Gospel, this is not an often-promoted opening statement. Any pastor or teacher would most likely correct any pupil heard starting a conversation this way.
Philip was on a mission, one important enough that an angel of the Lord had given him instructions to "Arise and go toward the south, unto the way that goeth down from Jerusalem unto Gaza, which is desert" (Acts 8:26). There seems to be zero hesitation between his instruction and his response. Philip's availability collides with boldness when "the Spirit said unto Philip, Go near, and join thyself to this chariot" (Acts 8:29). Understanding that Philip has received personal instruction from the angel of the Lord twice, the reader is placed on the edge of their proverbial seat to see what is about to unfold.
Personally, my introduction to evangelism was a white 15-passenger church van when I was a child. Truthfully, I didn't know it was outreach, but I did know there was candy involved. We would roll around town picking up kids and I'd hand out suckers when they got on. Many of them had become my church friends. Being so young, I wasn't old enough or mature enough to consider that we were picking them up because their parents didn't attend church. I have since had thousands of interactions, trying to be a witness of God's love, between that time in my life and now. Many of those interactions have started as a result of seeing someone reading their Bible in a public setting. Truly, it is amazing what this common ground can do to facilitate a conversation. All too often we may reason away an opportunity to assist a stranger in coming to a full understanding of Scripture.
"Understandest thou what thou readest?" does not offend the eunuch at all. Humbly and honestly, the eunuch admits that understanding without being instructed seems impossible. The eunuch's desire to understand and apply the Word of God to his life had grabbed God's attention. God's response was to send a willing preacher who possessed a comprehension of the text. Their interaction was not accidental or coincidental — it was divinely orchestrated. Within a couple of scriptures, the eunuch has been instructed, he is baptized, and Philip has been caught away.
Most likely, none of us will have an encounter with a chariot this week leading to a conversion. However, there is a strong chance the Lord will prompt you to engage that person reading the Bible in Panera or the individual you see weeping in the waiting room. Maybe it will be the lady in line at the grocery store or the bank teller who was reading a devotional when you walked up. If we have been praying and asking God to order our steps to those who are hungry, then we must begin believing that is occurring. While we often speak of reaching non-believers with the Gospel, may we never overlook those who are reading but don't fully understand – they may have prayed for you to show up.