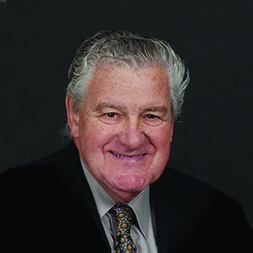 Are we the masters of our destinies? Job firmly declared, "I shall die in my nest, and I shall multiply my days as the sand" (Job 29:18). Job was thinking of his integrity, his righteousness. "My righteousness I hold fast, and will not let it go: my heart shall not reproach me so long as I live." (Job 29:6). It is right and honorable that Job should hold to his integrity, his steadfastness, and his virtue, but there are other things, beyond his own power and understanding, that he needed to embrace. Job needed God's grace, God's strength, and God's power to endure his great trials.
In these times, the real battle to be fought in the church is a renewed preaching of faith and anointing of Holy Ghost that will preserve us through the great trials that are most certainly ahead, renewed preaching that will move us toward obedience and dedication to the Apostles' doctrine (Acts: 2:38). Our ability, talent, education, or merely the profession of our own strength, self-discipline, or virtue will not be enough to save ourselves, let alone reach a lost world. We will learn the hard way, and like Job, we will be left to confess "…I uttered that I understood not; things too wonderful for me, which I knew not" (Job 42:3).
The recent hurricane along America's southeast coast brought great winds. No one had in their hands the power to harness the winds or cease their destruction. There was no might, power, or virtue that could save anyone from the storm. Such force is humbling. It reminds us of our humanness, our limitations, and what we simply are unable to do.
No one can successfully endure the storms and tides that are attacking the moral integrity of our society without His strength. And we have obligations to the weak among us, the young, and the vulnerable to boldly make His way clear, and more perfect (Acts 18:26). Our triumphs come through the might and power of Christ. It is easy to forget our dependency on the anointing of the Spirit. The pressures we face to make sure we are doing it "right," demonstrating our professionalism, and just paying the bills sometimes pushes us to lose focus on what really matters. But it is the duty of the Church to stay focused on where our help comes from.
We can become motivated by our personal success, our attention directed to worshipping our own talent, our oratorical skills, or our own ability to move or motivate people. If we are honest, we can all sometimes find ourselves drifting toward these pursuits – acts of carnal gratification. But, if we stay there too long, we lose our sensitivity to the real moving of the Spirit, and we can find ourselves loosening boundaries we should be shoring up. Ultimately, it can subtly lead us down the path of compromised lifestyles and false doctrine.
The prophet Isaiah reminds the faithful that darkness and difficulties may come, even upon those who fear the Lord. Nevertheless, he challenges us to ensure that we stay in orientation with God, and to be careful not to seek that which is detached from the truth. We must wait on God, draw near to him, and never trust ourselves to build our own fire. For if we do, the results will be sorrowfulness.
"Who is among you that feareth the Lord, that obeyeth the voice of his servant, that walketh in darkness, and hath no light? let him trust in the name of the Lord, and stay upon his God. Behold, all ye that kindle a fire, that compass yourselves about with sparks: walk in the light of your fire, and in the sparks that ye have kindled. This shall ye have of mine hand; ye shall lie down in sorrow" (Isaiah 50:10-11).
Sure, it's possible we may die in our nest – in our familiar comfort, warmed by the fires we've built ourselves. And… that end might come with its reward and justification of our self-reliance. But in truth, it would be full of sorrow because we will have limited the work of God (Psalm 78:41). God has the unimaginable in store for us. As Job proclaimed: things we can't now understand, things too wonderful, things too great. But we must lean on Him, trust Him, and His way – And we must not die in our nest!