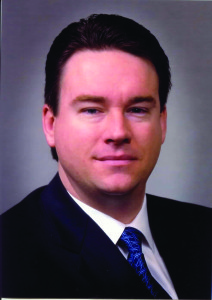 Compassion Services International: Understanding Together
The year 2017 has been dominated by unprecedented natural disasters and extreme weather events both in the United States and around the globe. We have seen the wildfires devastate the Northwest. We have wept, prayed, donated and done whatever we could to help family, friends, churches, missionaries and fellow Apostolics who are suffering heartbreak and loss from the violent hurricanes that have swept through the U.S. and the Caribbean. Yet, as we grieve and plan efforts to help rebuild and lend support and aid to those affected by these tragedies, a look around the globe shows a bleak picture.
One shocking report lists the top ten disasters of 2017 beginning with a cyclone in Zimbabwe that has killed 117 and destroyed thousands of homes. China has had severe flooding, displacing about 1 million people. Flooding in Peru has been responsible for more than 150 deaths and estimates for rebuilding are exceeding $9 billion. Avalanches in Afghanistan are responsible for the loss of some 300 homes and 156 lives. In the Democratic Republic of the Congo a landslide killed 174 people and left 280 children without parents. Monsoon winds in Sri Lanka caused flooding and landslides, killing more than 200 people and a dengue fever outbreak following took another 250 lives. Mexico City was shaken with a disastrous earthquake of 7.1 magnitude; the death toll is still undetermined. Columbia was surprised by massive rains causing major landslides that claimed at least 300 lives. A mudslide in Sierra Leone killed at least 600. South Asia has seen more than 1,200 deaths from monsoon rains, affecting 41 million people in Bangladesh, India and Nepal. In India, 2,000 relief camps have been set up. (www.USNews.com, September 20, 2017).
It's overwhelming. It's difficult to even know where to start. It's obvious that our hands alone are not enough, our mere human efforts seem trivial compared to the work that needs to be done. Yet through all of this one can sense that the needs and the cry for help is not just physical or material. There is a great battle for the hearts and souls of men and though despair presses in during such times we cannot give up in defeat. We must recognize that during times of great crisis people often recognize their greatest need – their need not only for safety but for salvation.
This is why your support of groups like Compassion Services International are so important. Yes! We must be at the ready. We must have teams standing by to bring in relief supplies and physical aid, we must be the light in the darkest hours when people have lost nearly everything. Because it is then we have the opportunity to show Christ.
"…and the whirlwind shall scatter them: and thou shalt rejoice in the Lord, and shalt glory in the Holy One of Israel. When the poor and needy seek water, and there is none, and their tongue faileth for thirst, I the Lord will hear them, I the God of Israel will not forsake them. I will open rivers in high places, and fountains in the midst of the valleys: I will make the wilderness a pool of water, and the dry land springs of water – That they may see, and know, and consider, and understand together, that the hand of the Lord hath done this, and the Holy One of Israel hath created it (Isaiah 41:16-18, 20).
Help make a difference today at www.CompassionServices.org/donate .