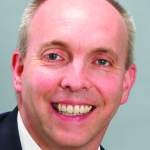 Accounting and Tax | Delano Sherley
The IRS increased the reimbursement mileage rate from $0.56 to $0.585 per mile in 2022. Medical mileage rates increased from $0.16 to $0.18 and charitable mileage remained the same at $0.14 per mile. 
The last couple of years has been challenging if you have needed to get in touch with the Internal Revenue Service to resolve any issues. Many are still waiting for refunds from last year, with no valid reason for a delay in processing that refund.
National Taxpayer Advocate Erin Collins warned Congress that the upcoming tax filing season will be the most challenging on record as taxpayers must navigate new tax code complexities and an overwhelmed IRS. Collin's' annual report to Congress details issues that will complicate the filing season. They include millions of unprocessed tax returns for previous years, increasing poor phone service, and complications with the pandemic relief program. IRS call volumes spiked from 100.5 million in 2020 to 275 million in 2021. The IRS answered 11% of calls in 2021 vs 24.1% in 2020. Think about that….only 1 in 10 calls to the IRS get answered.  One problem cited for contributing to the IRS backlog is the number of paper returns filed. If you need assistance, your tax preparer should be able to get through quicker on a dedicated preparer hotline… but it will still take longer than in prior years. If we can be of assistance, please call our office.