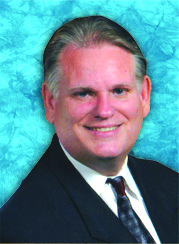 Over the years, I have emphasized that 100% of your new converts will come from your guests. But now allow me to state another obvious point: individuals that come forward at altar call time are much more likely to be baptized and receive the Holy Ghost than those that don't. And just like a comprehensive guest follow-up ministry will increase the likelihood that a visitor will become a convert (few receive the Holy Ghost the first time they visit so we must encourage their return), effectively trained altar workers will increase the likelihood that those that come forward to pray will embrace full New Birth salvation.
Effective altar workers are needed in every church. How to counsel and pray with people in the altar, how to encourage them to seek the Holy Ghost, and how to lead them gently toward baptism is a skill that only comes through training. Not everyone feels a burden for this type of ministry but many do. The goal of every revival church will be to identify such individuals and train them to be as effective as possible. There are a number of altar worker courses available (all available at PPH). Two I personally recommend are Altar Ministry by David Smith (teacher/student workbooks available) and the Altar Ministry CD by Brian Norman. But other training materials by Pat Wehlage, Felix Crowder, Ron Libby and Robert Henson are certainly worth considering. Many pastors review 2-3 courses, add their own special touch and then develop a personalized training program for their church.
One final note: everyone that comes to our altars should be offered a home Bible study (Search for Truth or Exploring God's Word). Training altar workers on how to offer this course will provide you with many HBS prospects and the majority of HBS's taught result in someone baptized. Bottom line: devoting time and effort annually to training altar workers will pay off in increased growth.