U.S. Dept. of Health and Human Services Policy Declares Life Begins at Conception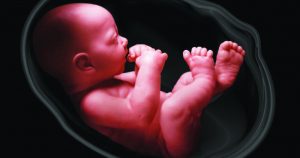 In its strategic plan that went into effect Oct. 1, the U.S. Department of Health and Human Services' policy now defines life as beginning at conception.
"HHS accomplishes its mission through programs and initiatives that cover a wide spectrum of activities, serving and protecting Americans at every stage of life, beginning at conception," the plan says. "A core component of the HHS mission is our dedication to serve all Americans from conception to natural death."
The strategic plan is part of what seems like moves by the HHS to support pro-life policies.
In June, an official with the U.S. Department of Health and Human Services spoke at the National Right to Life convention.
"Our president is fearless when it comes to life and conscience," said Roger Severino, who directs the Health and Human Services' Office for Civil Rights. "We're just getting started."
According to Newsweek, the Obama administration plan had identical language to its plan, but the 2018-2022 adds in the phrase "beginning at conception."
It is language that President Donald Trump has also used in the past. Earlier this year, Trump declared April as "Child Abuse Prevention Month," calling children a "blessing from our Creator" and adding that they are "endowed from conception with value, purpose and human dignity."
Pro-life activists and pro-choice supporters have long debated when life begins for an unborn child. Some medical professionals have also said that there is no medical determination for life starting at conception. "There's a reason that we don't provide a definition of when life begins because there isn't such a definition in medicine," Dr. Anne Davis, consulting medical director at Physicians for Reproductive Health, told the Huffington Post. "It's not a medical concept."
The plan covers the fiscal year 2018 to fiscal year 2022. The 2018 fiscal year started Oct. 1. Within the 65-page report, "life at conception" is mentioned a total of five times.
—–
Canadian Hospital Unveils Assisted Suicide Plans for Kids; Parents Won't Know Until Child is Dead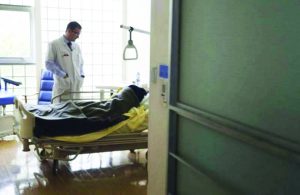 Doctors from a Toronto children's hospital recently published policies on physician-assisted suicide for children, revealing that in some cases, parents won't be notified until after the child has died.
"Usually, the family is intimately involved in this (end-of-life) decision-making process. If, however, a capable patient explicitly indicates that they do not want their family members involved in their decision-making, although health care providers may encourage the patient to reconsider and involve their family, ultimately the wishes of capable patients with respect to confidentiality must be respected," said pediatric doctors at Toronto's Hospital for Sick Children, a a recent paper published in the British Medical Journal.
"The article appears just three months before the Canadian Council of Academies is due to report to Parliament on the medical consensus about extending voluntary euthanasia in circumstances currently forbidden by law," it was reported. "The Canadian Council of Academies is specifically looking at extending so-called assisted dying to patients under 18 …"
According to The Catholic Register, the proposed policies listed in the journal "argue that there is no meaningful ethical distinction between a patient choosing to refuse burdensome treatment and accepting an inevitable death versus patients who choose to die by chemical injection before the disease brings on death."
The province of Ontario does not require parents to be involved in a "capable" minor's decision to refuse further treatment, and therefore, "there is no legal reason to require parent involvement in an assisted death," the Register added.
Presently, assisted suicide and euthanasia are only available in Canada to individuals who are aged 18 and older; it has been legal there since 2016.
Bioethicist Bridget Campion said she wasn't surprised by the developments and is concerned about conscience rights for medical providers.
"It's a tough thing to know what to do next under the circumstances," she said. "In my opinion, if we are committed to building a culture of life, forget the legislation. That ship has sailed. There are some things that we absolutely must make sure stay in place — that there can be Catholic health care, that there can be conscientious objection. But, to me, the biggest thing is, 'OK, how do we build a culture of life? How do we build a culture of care?' If we can do that and make it so that people don't want medical assistance in dying, then we will have achieved something."
—–
Christian Bakers Win in British Court Battle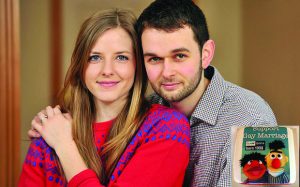 Evangelicals in the United Kingdom secured a major legal victory for freedom of conscience recently, as the nation's Supreme Court ruled on behalf of a Christian bakery that declined to fulfill an order for a pro-gay cake.
The high court declared that the owners of Ashers Baking Company in Belfast, Northern Ireland could not be compelled to promote a message that went against their beliefs—in this case, a Bert and Ernie cake celebrating the International Day Against Homophobia.
"The bakers could not refuse to supply their goods to [customer and LGBT activist] Mr. Lee because he was a gay man or supported gay marriage, but that is quite different from obliging them to supply a cake iced with a message with which they profoundly disagreed," said Supreme Court president Lady Hale, delivering the opinion in the unanimous 5–0 ruling.
The court's reasoning resembled the defense made for Masterpiece Cakeshop, the Christian-owned bakery in Colorado that famously won at the U.S. Supreme Court last June over its refusal to bake cakes for same-sex weddings.
The Masterpiece Cakeshop victory hinged on the state's biased enforcement of religious freedom accommodations and ended up being a narrower ruling than its Christian supporters had hoped for, without universally granting broader protections for compelled speech.
—–
Australian Christians Choose Homeschooling in Droves Amid Religious Bullying
The Daily Mail reports that deeply religious families in Australia are more frequently choosing to homeschool their children as a result of increased religious bullying. Some parents have reported incidences of their children being taunted and targeted because of their moral opposition to same-sex marriage.
According to The Sunday Telegraph, the number of students being homeschooled has nearly doubled since 2014 with approximately 4,479 students partaking in home school education. The Accelerate Christian Home Schooling coordinator Stuart Chapman said, "In our celebration of diversity, Christians are now the ones who are the target of bullying and in the minority. Parents are feeling their children are being targeted because they believe in the traditional family."
Chapman then cited an incident where "students who opposed same sex marriage were forced to stand at the back of their classrooms. "
In 2017, Australia legalized same sex marriage, and Chapman argues that since this vote, families are in fear of their children being attacked for having opposing values. Purportedly, due to the high cost of religious private schooling, home schooling became the more convenient and price-conscious option for many families, which could arguably be the reason for the 50 percent increase in homeschooled students.
A spokesperson from the New South Wales Department of Education urges others to respect parents' decisions to homeschool their children.
—–
NEWS IN BRIEF
A professor in Sweden who recently spoke about the biological differences between men and women says he's now being investigated by his university. Germund Hesslow, a professor of neurophysiology at Lund University, is speaking out about how his employer has launched a "full investigation" into his remarks about the biological realities of gender. Hesslow, who has taught a course for years on "Heritage and Environment" in the Lund University medical program, reportedly has refused to apologize.
The name "Mormon" apparently is a thing of the past within the Latter-day Saints church. Russell M. Nelson, president of the Church of Jesus Christ of Latter-day Saints, toldmembers recently to stop using the term "Mormon" and announced it is changing the "Mormon Tabernacle Choir" to the "Tabernacle Choir at Temple Square," The Salt Lake Tribune Salt Lake City public relations expert Chris Thomas said the dropping of "Mormon" gives the church the opportunity to "emphasize its doctrine, mission and foundation as being Christian."