"Amen and Awoman" – Democratic Representative Prayer Ending Sparks Debate
A Democratic representative's prayer that ended with the phrase "amen and awoman" in the U.S. House of Representatives launched a debate about political correctness, gender, and religion. United States Representative Emanuel Cleaver, who also is a United Methodist minister, delivered the prayer before the House Sunday and capped it with a nontraditional phrase. Typically, ministers end their prayers by saying "amen" – a Hebrew word that means "so be it" or "it is so." Cleaver, though, made a statement about gender. He also delivered a pluralistic prayer that acknowledged other religions. "Bless us, and keep us," Cleaver prayed. "May the Lord make his face to shine upon us and be gracious unto us. May the Lord lift up the light of his countenance upon us and give us peace – peace in our families, peace across this land, and dare I ask, oh Lord, peace even in this chamber. Now, and evermore. We ask it in the name of the monotheistic God, Brahma, and God is known by many names by many different things. Amen and a woman," he concluded. Cleaver formerly served as pastor of St. James United Methodist Church in Kansas City, Missouri. The phrase sparked a debate on social media. Other congressmen, as well as Christian news broadcasters, were quick to point out that the word "amen" has nothing to do with gender, taking to Twitter and other platforms to voice their concerns. The prayer ending has been understood by many as further evidence of a distorted view of reality caused by radical political correctness.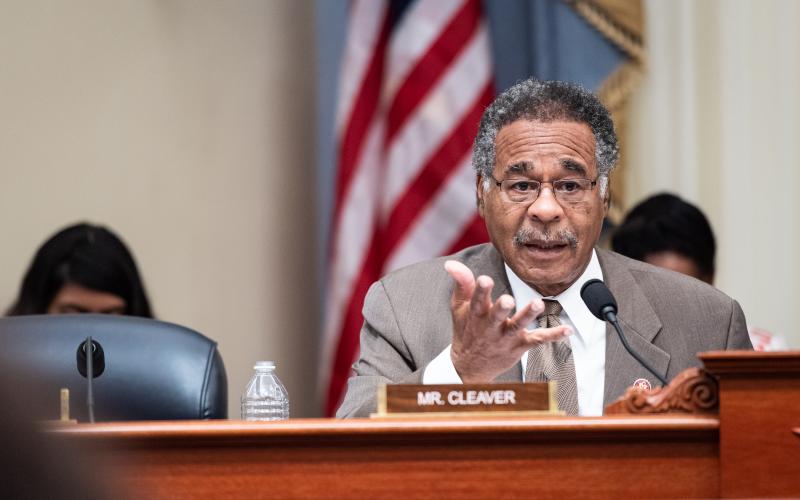 House Democrats Delete Terms "Mother" and "Father" in Gender Neutral Rules
The Democratic-controlled U.S. House of Representatives has passed new rules that – for the first time – delete gender-specific terms such as "father," "mother," "himself" and "herself" and replace them with gender-neutral language like "parent" and "themself."
The new rules for the 117th Congress, which passed 217-206, also erase all pronouns from the rules. In one specific instance, the new rules delete "himself or herself'' in place of ''themself." They remove phrases such as "he or she" in place of phrases like "Member" and "Delegate." They also redefine the meaning of "relative" and "family member."
A Democratic press release lauded the historic change, saying the new rules "honor all gender identities by changing pronouns and familial relationships in the House rules to be gender-neutral."
But critics, including evangelist Franklin Graham, said Democrats had gone too far. Minority Leader Kevin McCarthy said in a floor speech that the move was a "race to wokeness."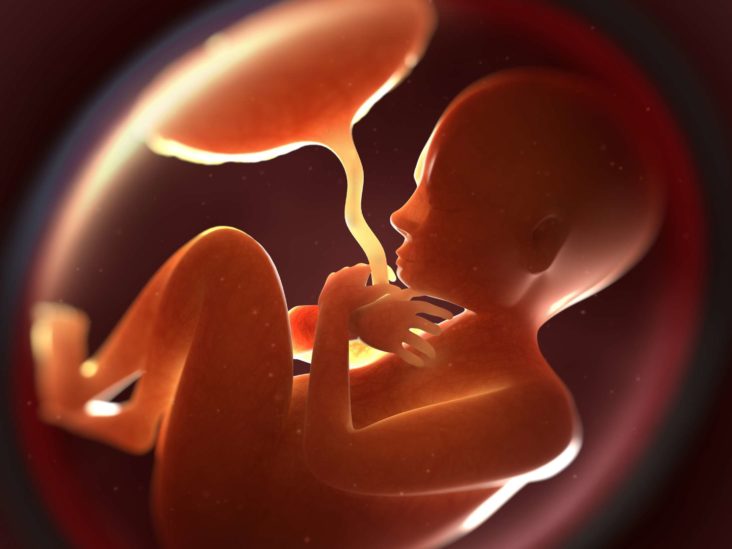 You Can't Be a Faithful Christian and Be Pro-Choice, Albert Mohler Says
The pro-life community has Scripture and history on its side in opposing abortion, theologian Albert Mohler says in a new podcast. Mohler, the president of Southern Baptist Theological Seminary
in Louisville, Kentucky, also says he believes "faithful Christians" cannot be pro-choice.
"Can religious people be pro-abortion, or in this case using
the language that they prefer, 'pro-choice'? Well, the answer is
of course, religious people can, but I would argue that consistent Christians cannot," Mohler said in a recent edition of The Briefing. "… I do not believe that one can be a faithful Christian and do anything other than upholding and contend for the dignity and sanctity of every single human life, including the life of the unborn."
Mohler pushed back on an article in The Hill that argued pro-choice pastors like Warnock have the Bible and history on their side.
"Just consider the fact that the Bible begins with the unconditional affirmation of the fact that every single human being is made in God's image," Mohler responded. "And then jump from Genesis 1 and Genesis 2 to Genesis 9, where we are told that the very worth of a human being is that every single human being is an image-bearer.
"… In the [Psalms], you have David, in the womb, speaking of God knowing him. … David speaks of God knowing him, knitting him together when he was in his mother's inward parts.
"But it's not just about knowing about David; it's the fact that God knew David. That is to say, David was a person already known by God, the omniscient and omnipotent creator. And David existed only because God intentionally said, 'Let there be life,' even in David's mother's womb."
Theologians who argue the Old Testament supports abortion rights are wrong, Mohler said. He addressed one of the arguments: "What is looked at here is the fact that if you are looking at penalties found in the Old Testament for murder, you'll notice a different penalty when it comes to the murder of someone who is walking on the earth – that is, a person who has been born – and a murder that eventuates in a miscarriage. But that should not be read as to understand that an unborn human being has any less dignity and sanctity of life than anyone else."
The Christian church has opposed abortion from the beginning, Mohler said. He quoted the Didache, an early Christian document dating to the first century A.D. It addresses abortion.
"The Didache stated that the teaching of the Christian church comes down to the way of life versus the way of death. The way
of life commands that Christians shall not murder. You shall not commit adultery. You shall not murder a child by abortion or commit infanticide," Mohler said. "Both abortion and infanticide were common in the Roman empire, but Christians were forbidden to murder any child, born or unborn, and the way of life, as the Didache made clear, honors the sanctity of life."
Leaders in the early church opposed abortion, Mohler said. "Clement of Alexandria, who lived between 150 and 215, made clear the sin of women who 'in order to hide their immorality, use abortive drugs, which expel the matter completely dead, abort
at the same time their human feelings.' Tertullian, another early church leader in the years 160 to 240, taught that 'We may not destroy even the fetus in the womb, while as yet the human being derives blood from other parts of the body for its sustenance.' 'To hinder a birth,' said Tertullian, 'is just a speedier man-killing.'"
News in Brief
Calvary Church and Legacy Church, both based in Albuquerque, New Mexico, were fined $10,000 after local officials alleged that both churches violated the state's COVID-19 restrictions, The Christian Post reports. A spokesperson from Calvary Church said in response, "Vulnerable people were discouraged from attending, every other row was cordoned off in the church's spacious sanctuaries, mask-wearing was encouraged, and family units that came together, sat together."
Despite the coronavirus outbreak, according to Lifeway Christian Resources, Bible sales increased across the globe this year. As Christian Headlines previously reported in April, LifeWay Christian Resources saw an increase in sales of 62 percent in one week as opposed to the previous year. Alabaster Co., a Bible publisher known for its visually artistic individual books of the Bibles, also saw an increase in Bible sales of up to 143 percent from 2019.
ASL Sign Language Bible Finally Completed After 39 Years
When Renca Dunn talks about having the Bible in her own language for the first time, she emphasizes the adjectives. In English, she has no problem understanding the people, places, and things of Scripture. But in her own language, the nouns vibrate with life and emotion.
"The clapping trees. The singing birds. The dancing meadows," Dunn says. "The persistent Esther. The revengeful Saul. The weeping Magdalene. Most of all, our loving Jesus."
With the translation of Isaiah, Jeremiah, and Ezekiel in the fall of 2020, Dunn and 3.5 million other deaf people finally have the complete Bible in American Sign Language (ASL). It's been a long time coming. The translation has been in the works since 1981, when Duane King, a minister in the Independent Christian Church, realized that English was not the heart language of deaf people in America. ASL was.
King, who is a hearing person, started learning to sign after meeting a Christian couple in 1970 who didn't come to church much because they couldn't understand what was going on. He and his wife, Peggy, were moved to meet this need and started a church and a mission for the deaf near one of the nation's leading deaf schools in Council Bluffs, Iowa. Then, after years of church meetings, small groups, and Bible classes, the Kings became convinced it wasn't enough to sign the English Bible; the Bible needed to be translated into ASL.
Editor's note: This is significant to Bible prophecy, according to Matthew 24:14. "And this gospel of the kingdom shall be preached in all the world for a witness unto all nations; and then shall the end come."
Supreme Court Says Government Can Be Sued for Money Damages When Religious Liberty is Violated
The U.S. Supreme Court delivered another victory for religious liberty this week when it sided with three Muslim men in a case that could benefit churches, faith-based organizations, and the broader Christian community, a legal expert says.
The justices, in an 8-0 the decision Thursday, ruled that the 1993 Religious Freedom Restoration Act allows for lawsuits seeking monetary damages when the federal government violates a person's religious liberty. Under the ruling, lawsuits can be filed against government officials in their individual capacities.
Although the case involved three Muslim men who were placed and then taken off
the No Fly List, the decision could benefit
any faith community that sees its religious freedoms violated by the federal government, said Stephanie Taub, senior counsel for First Liberty Institute. "It's a victory for religious liberty, primarily because it will stand as a warning to federal officials that they have to be careful to respect religious freedom," Taub told Christian Headlines.