Why We Desperately Need to Pray for America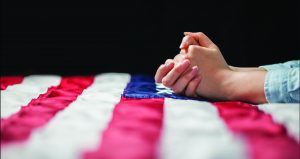 From Assembly Bills that are trying to silence the voice of truth, to legislation that limits parental rights and seeks to promote perverted sex education, we are at a crossroads. It is clear America is in desperate need of prayer. Here are five reasons we need to pray for our nation:
Our schools are in trouble. Google "California school district says parents can't pull kids from new LGBT sex education," and read the alarming article. A "toolkit" that offers kids tips on using sex toys and doing things that cannot be written in this article is one of the controversial aspects, and parents may not be able to opt out. Our arrogance as a state, and as a nation, is appalling. School districts throughout California should be held accountable.
People are in desperate need of hope. America's current belief system (relativism) has eroded its foundation and created a moral void. This is why suicide among youth is an epidemic and school shootings are increasing — it's not a gun problem, it's a sin problem. People need hope, not validation of their sin. Sin leads to depression, hopelessness and fear. The church is divided; no wonder America is divided as well.
There is so much instability and corruption. There was a time in recent history when America felt secure, knowing that the most formidable enemies were abroad. Not so today. While we are concerned with terrorist attacks, and rightly so, there is a greater threat from corruption within. We, like the mighty Roman Empire that collapsed centuries ago, are crumbling from within.
There are people and groups who are strongly committed to the destruction of anything rooted in our nation's Christian heritage. They attempt to be "one nation above God," rather than "one nation under God." Scripture identifies this as foolishness, self-exaltation, and arrogance — the downfall of nations.
We have lost our spiritual foundation and heritage.
There is a saying that one generation plants trees for the next generation. But Americans seem to be removing and destroying the very covering that protects us. As a result, our legacy as a great and noble nation has all but been forgotten. For instance, most schools no longer teach students about the spiritual foundation that has guided America throughout her history. America's moral and religious heritage is often deleted, grossly distorted, or revised altogether. As a result, students often miss the critical connection between America's unparalleled greatness, her rise to world leadership, and the spiritual foundation that made it possible. This should concern us. The ideas of the classroom in one generation will create the ideas of government within the next.
There is a moral and cultural war going on. We are living in extremely critical times. Make no mistake about it — we are witnessing the rapid deterioration of a nation right before our eyes. There are times to encourage, motivate and uplift, but there are also times to confront, challenge and contend for what is right. That time is now. As the moral and cultural war rages between our shores, the need to be awakened from our spiritual slumber has never been greater. "Where the battle rages, there the loyalty of the soldier is tested" (Martin Luther). This battle is for the very soul of our nation. It's our choice — stand or fall.
—–
Child Drag Queen, 11, Promoted on Good Morning America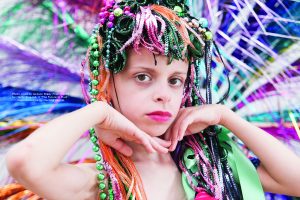 ABC's Good Morning America celebrated an 11-year-old drag queen as a trailblazer this month, although many viewers pushed back and said the show had crossed the line in sexualizing children. Host Michael Strahan introduced a video of Desmond Napoles — also known as "Desmond Is Amazing" — by saying the child was "inspiring to many" and was "trailblazing" a path for other children. Strahan also called it an "amazing story."
Moments later, after the video, the boy strutted down a runway toward the Good Morning America set, wearing a blonde wig and a yellow and white dress.
In the video, Napoles said his mom doesn't let him drink caffeine but that she is proud of his drag queen side life. "I love to put on makeup, dresses and wigs and of course jewelry," he said. "I feel very happy to have a mom that accepts me."
His mom, Wendylou Napoles, then said, "It really touches me deeply that there are other children out there that he's reaching and they're listening to him and he's influencing them to be themselves."
Napoles performs throughout New York City as a drag queen. He wore women's clothes and marched at a gay pride event at age 8. "I love doing drag because it makes me feel amazing and self-expressive," he told Good Morning America. "My one big message would be … be yourself always." Adult drag queens then entered the set to thank him and to give him advice.
The audience applauded his performance, but plenty of viewers were appalled. As of Nov. 18, the video had received four times as many "thumbs down" as "thumbs up."
—–
TX Students Ordered To Stop Praying In Front of Others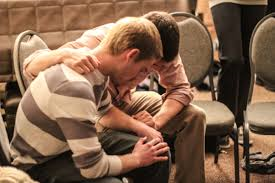 A number of lawyers from First Liberty Institute recently challenged the decision made by a Texas high school principal to isolate students who wished to gather and pray with one another when they had a break from classes. The students reportedly were told they could not pray in view of the other students.
A letter was sent to Honey Grove Independent School District Superintendent Todd Morrison recently, describing the series of events that took place. The legal team disclosed that it was representing Carrie Allen on behalf of her eighth-grade daughter, Hannah, stating, "In early September 2018, Hannah and a group of other students decided to pray for one of their former classmates who had recently been in an accident. During lunch when students are permitted to talk and move around the cafeteria, the students walked to an empty table, held hands, and quietly prayed with one another.
"Almost immediately after, Principal Lee Frost walked over to the students and told them in response to the student-initiated, student-led prayer, 'Y'all don't do that again.'"
Keisha Russell, who serves as associate counsel for First Liberty, said, "Students should not have to hide or be exiled to pray for each other. School officials need to remember that students don't lose their First Amendment rights at the school house gate. We're hoping this issue can be resolved quickly and easily."
—–
Teacher Fired For Sharing Homosexuality Views
A teacher in the UK was fired for answering honestly when a student questioned her about her beliefs about homosexuality. According to CBN News, Svetlana Powell had been a teacher for 17 years. She was dismissed from her position at T2 Apprenticeship Academy in Bristol, England and even reported as a "radicalization threat" to an anti-terrorist government watchdog group.
The controversy began when Powell was asked by one of her students about her views on homosexuality. The student reportedly identified as a lesbian. Powell responded that, as a Christian, she believes that the Bible makes it clear that homosexuality is against God's will. However, she went on to tell the student that God loves her. Shortly following this conversation, Powell was terminated for "gross misconduct."
"I was surprised that my contract was terminated," Powell said of being fired. "I was telling them about the love of God and love of each other. For them to compare my Christian views to terrorist acts, that was absolutely appalling."
—–
AZ Supreme Court To Consider If Christian Artists Can Be Jailed For Views
The Arizona Supreme Court recently agreed to hear a case involving two Christian artists who could face fines and jail time if they don't create artwork celebrating same-sex weddings. Joanna Duka and Breanna Koski own Brush & Nib Studio and create custom artwork using painting, calligraphy and hand lettering for weddings and other events. But because of their Christian faith, they won't make custom artwork celebrating same-sex weddings.
Under a Phoenix ordinance, Duka and Koski could be jailed for up to six months and/or fined $2,500 each day they are in violation if they refuse to design artwork for a same-sex couple who requests wedding announcements or invitations.
They sued in state court seeking to overturn the ordinance but lost at the Court of Appeals. They then appealed to the Arizona Supreme Court.
Alliance Defending Freedom, which is representing the couple, asserts that the ordinance violates Arizona's Free Exercise of Religion Act. "The government must allow artists to make their own decisions about which messages they will promote," said ADF senior counsel Jonathan Scruggs. "Joanna and Breanna are happy to design custom art for anyone; they simply object to being forced to pour their heart, soul, imagination and talent into creating messages that violate their conscience."
—–
NEWS IN BRIEF
The Kentucky county clerk who made news for refusing to sign marriage licenses for same-sex couples lost her county seatto a Democratic challenger in the recent November election. Kim Davis, a Republican, lost her reelection bid for the Rowan County clerkship to challenger Elwood Caudill Jr. She lost by about 700 votes, according to the Lexington Herald-Leader. In 2015, Davis, who attends an independent Apostolic Church, was jailed for five days after she refused to sign marriage licenses for gay couples.
Archaeologists may have found historical evidence for the biblical account that Moses liberated the Israelites from Egypt, leading them through Sinai and across the River Jordan to Canaan. Experts are currently analyzing ruins near the River Jordan as potential proof that the story of the Exodus is more than a legend and indeed a historical fact. Archaeologists Ralph Hawkins and David Ben-Shlomo reportedly found stone ruins and pottery fragments at the site and were able to preliminarily date them to a period of time between the Late Bronze Age (1400–1200 B.C.) and the Iron Age (1200–1000).