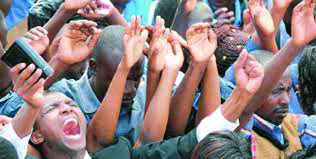 Facts About Pentecostals
Islam is not the fastest-growing faith family in the world. Pentecostalism is. While Islam has gone from zero in 610 AD to 1.6 billion today (1,403 years), Pentecostalism went from zero to (about) a billion from 1906 to the present day (107 years).
Pentecostalism is uniquely American. It began in the multi-ethnic Azusa Street Revival in Los Angeles. It is arguably our most influential export of any kind.
The churches planted by American mainline denominations (Episcopal, Lutheran, Presbyterian, Methodist, etc) in Africa are overwhelmingly Pentecostal. For instance, a Lutheran from Ethiopia (Mekane Yesus) would be considered a Pentecostal if visiting here in the U.S.
Pentecostals are diverse. They run the spectrum range from Oxford/Cambridge blue bloods in the Kensington neighborhood of London to the mountain folk in Appalachia.
Pentecostals are not anti-intellectual. Oral Roberts University, Regent Seminary (Virginia Beach) and Southeastern University (Lakeland, Florida) are some of the key centers of higher learning for the movement. The largest seminary in the Church of England is St. Mellitus College in London and is spiritually tied to a Charismatic Anglican church.
Pentecostals were the leaders in the ordination of women. Pentecostals were the first (not liberal Protestants) to ordain women. Example: Aimee Semple McPherson, the first American mega-church pastor.
Most all U.S. mainline denominations and also Roman Catholics have large Charismatic minorities. There are more Charismatic Roman Catholics than there are total members in most all other denominations.
The Jesus Movement (the "Jesus Freaks" of the '60s) led by Calvary Chapel in Costa Mesa, California, more or less invented Contemporary Christian Music. Every congregation in the country that has ever sung a praise song or had someone raise a hand in worship owes this practice to this early '60s movement.
Latinos are not overwhelmingly Roman Catholic. A very large minority is Pentecostal. When Latinos leave the Roman Catholic Church they most often become Pentecostal.
——-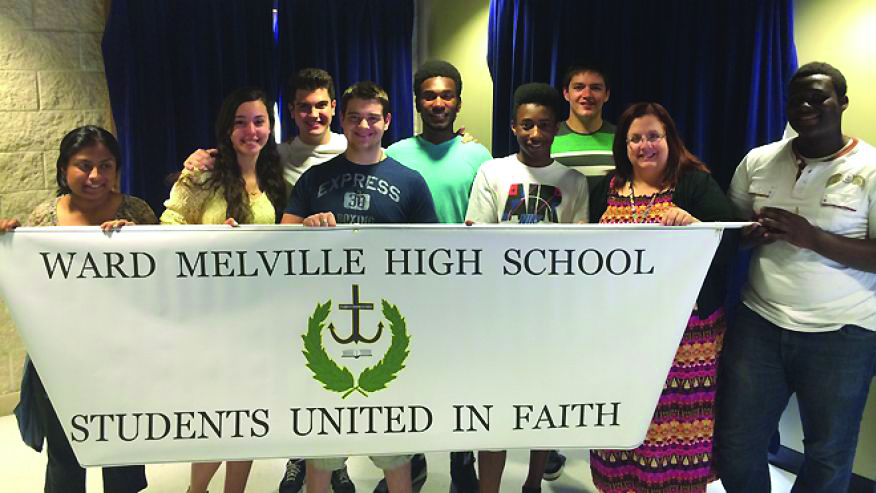 A Win for Religious Liberty: School Reverses Ban on Christian Club
A New York high school recently reversed its decision to ban students from forming a Christian community service club under the threat of a federal discrimination lawsuit. Administrators at Ward Melville High School in Long Island said they will grant Students United in Faith permission to meet on campus.
Their decision came two days after the school district was threatened with a federal lawsuit for violating the Equal Access Act. Liberty Institute attorney Hiram Sasser, who represented club founders John Raney and Jeremy Johnson, said that since the school had a fishing club and a Gay-Straight Alliance, they were obligated to have a Christian club, too.
"Simply put, public schools cannot discriminate against religious clubs and must treat them equally and provide them equal access to school facilities, as non-religious clubs," he said.
The boys wanted to start the club to provide a safe space for Christian teenagers as well as perform community service projects.
Sasser heaped praise on the two teenagers for their courageous stand against the school district. "John Raney and Jeremy Johnson may just be high school students, but they did more for liberty than all of Washington, D.C.," he said.
The school district pulled the same stunt last year but reversed its ban after the students retained the services of Liberty Institute. So when the district denied the club this year, the students once again called Liberty Institute, a law firm that specializes in religious liberty cases.
——-
Colorado Students Not Allowed to Pray, Sing Hymns in Free Time
A Colorado school has reportedly told students that praying, singing hymns and discussing religion during free times violates the U.S. Constitution. Pine Creek High School is now involved with a lawsuit for prohibiting students from gathering during free time to engage in religious activities.
Senior Chase Windebank said he had been gathering with students during free time for three years to talk about religious issues, pray and sing songs such as "Amazing Grace" until he was asked to see Assistant Principal James Lucas. He was reportedly told that he could pray before the school day begins or after the school day ends but he could not do it during the school day.
The student's attorney, James Tedesco, said that restricting religious expression is unconstitutional. "Students have the right to pray during the school day and they certainly have the right to use free time to engage in religious expression – like prayer," Tedesco said.
——-
BRIEFS:
A school system in Lincoln, Nebraska is asking teachers to make their classrooms more gender-inclusive by avoid the words "boys" and "girls. Instead, teachers have been told to creatively refer to their students. Examples include telling all students that like milk to line up, followed by students that prefer juice. When addressing the whole class, teachers are encouraged to invent a classroom name such as "purple penguins."
Sam Turner, a high school football player in Fort Myers, FL, was penalized for a quick prayer in the end zone after scoring a touchdown. An official gave Turner's team a 15-yard penalty for "unsportsmanlike" conduct. The National Federation of State High School Associations' rules allow an official to penalize players who behave in such a way that brings attention to themselves.
——-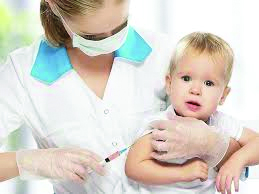 Researchers Rekindle Vaccine-Autism Debate
The mysterious childhood developmental disorder known as autism affects hundreds of thousands of U.S. kids, causing social and communication disabilities ranging from mild to severe. It has no available cure, and causes for the condition remain unknown. Multiple studies in recent years seem to have refuted the notion that vaccines might cause autism, but one new study has set out to challenge the consensus.
Published in the online Journal of Public Health and Epidemiology recently, the study found a correlation between the upsurge in cases of autism and the widespread use of vaccines made with fetal tissue cell lines. It is the first study to examine the link between autism and fetal cell vaccines, according to the primary author, Theresa Deisher, a stem cell scientist and the founder of Sound Choice Pharmaceutical Institute in Seattle. "We firmly feel that the data is compelling enough that it justifies very immediate and stringent safety studies and analysis," Deisher said. "If this were a pesticide, it would already have been banned."
Deisher and other researchers at Sound Choice used public data to plot the sharp rise of autism prevalence in several countries. The year in which autism rates began to surge upward in each country is what they referred to as the "change point." They found that autism change points in the United States, the United Kingdom, Denmark, and Australia corresponded with the introduction or increased use of fetal cell vaccines.
Many vaccines are developed using cell cultures taken from chicken eggs. But the vaccines cited in Deisher's study were developed with widely-used cell lines taken from aborted fetuses decades ago. Since these cells are self-perpetuating, they don't involve continued abortions in order to be used in vaccines or other research, but they raise questions among some Christians about moral complicity with evil.
Although Deisher thinks some concerns about the health effects of vaccine ingredients are well-founded, she said she's not "anti-vaccine." According to Sound Coice's website, one of the organization's goals is to raise consumer awareness about "the widespread use of electively aborted fetal material in drug discovery, development and commercialization."
WORLD reached out to other autism research groups for comment on the new study, without response.