NY Legalizes Abortion Up to Moment of Birth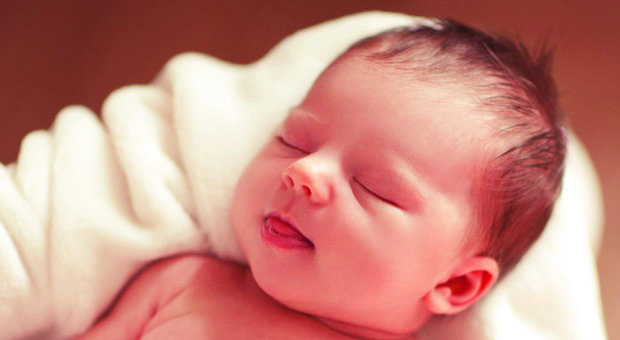 New York Gov. Andrew Cuomo recently signed into law a bill that goes beyond Roe v. Wade by making abortion a "fundamental right" up to the day of birth and banning limitations on abortion that the Supreme Court has permitted.
The new law, known as S240 in the state Senate and A21 in the Assembly, passed both houses and was signed by the governor on Jan. 22 — the anniversary of the 1973 Roe v. Wade ruling that legalized abortion nationwide. The Senate passed it by a vote of 38-24, the Assembly 92-47. Both are controlled by Democrats.
It was called the "Reproductive Health Act."
"May almighty God have mercy on the state of New York," someone from the public gallery shouted after it passed the Senate. New York State Right to Life and other pro-life groups called the law "extreme."
"Supporters of RHA claim it merely seeks to update New York's laws to make them consistent with Roe v. Wade. This claim is false," the New York group said. "The changes this bill would make instead would authorize abortion through all nine months, for any reason, with no restrictions, up until birth, and even after birth if a child is born during the course of an abortion (i.e. infanticide)."
The new law prohibits limitations on abortion that the Supreme Court has permitted, such as waiting periods, parental involvement laws, and bans on partial-birth abortion.
Further, the law defines a person as "a human being who has been born and is alive." It allows abortion post-viability when it is necessary "to protect the patient's life or health" — exceptions that courts have interpreted broadly as referencing any pregnancy at any point.
The new law also permits nurses and non-physicians to perform abortions, provided they are a licensed "health care practitioner" and acting in "good faith."
The law was passed as pro-choicers grow concerned about the new makeup of the U.S. Supreme Court and the possibility of Roe v. Wade being overturned.
"We cannot overstate how important it is for all New Yorkers to have the ability to control their own bodies and determine their own destinies," said Robin Chappelle Golston, president and CEO of Planned Parenthood Empire State Acts. "As we continue to face challenges to reproductive health care access on the federal level, it is paramount that New York is the beacon and state model of what reproductive health care should be."
—–
Australia's New Program Asks Kids to Wear Clothes of Opposite Gender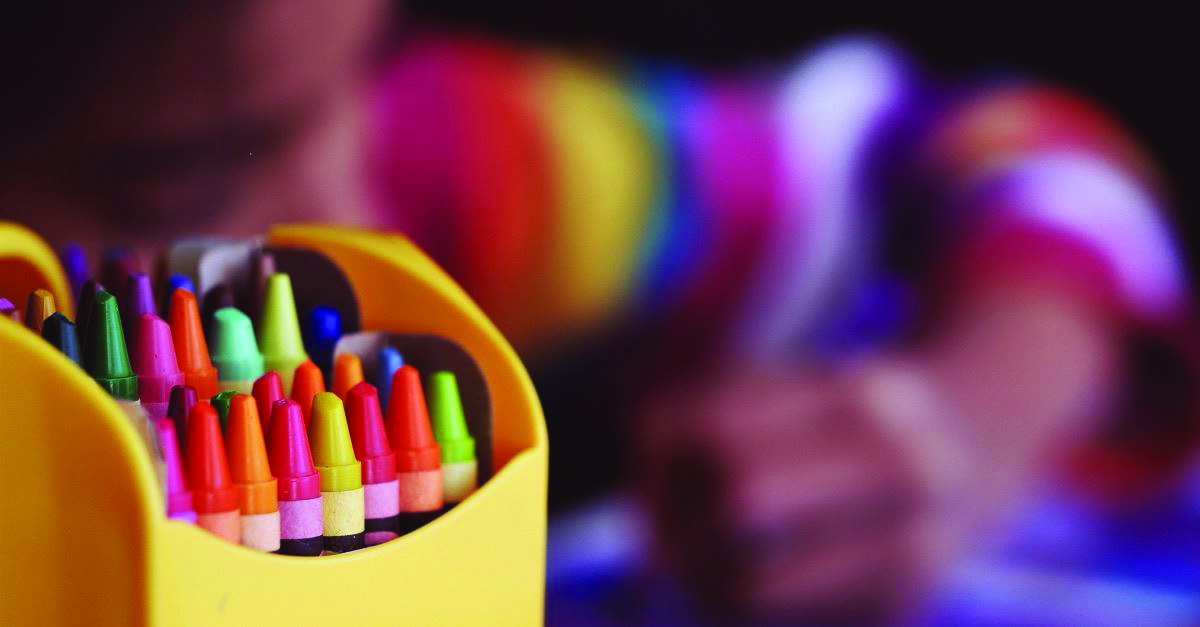 Australia is introducing a new program in a handful of their grade schools that will have boys and girls wearing clothing of the opposite gender and wearing religious clothing, including Islamic Burkas.
According to CBN News, 10 schools in Perth adopted the "Respect Relationships Program" in February in hopes that it would encourage third graders to explore different genders and religions.
According to the Daily Mail, the curriculum was meant to teach younger students about multiculturalism and gender fluidity.
The program will also be implanted with high school students, CBN News reports. Ninth graders will reportedly be taught about the sexual relationships of "one-night stands," "hook-ups" and "booty calls."
While some leaders in the Western country support the new program, others are starkly against it.
Peter Abetz, of Australian Christian Lobby, voiced his discontent for the program in an interview with 9 News Perth. He said, "It will indoctrinate children with the idea that they can choose to be a boy or a girl. Why do boys need to get dressed up in girls' clothing? Let's get real about education."
Christian Prime Minister Scott Morrison also questioned the need for the program, noting that he would not want his children to be exposed to this curriculum.
—–
Israel, Iran Edge Closer to All-Out War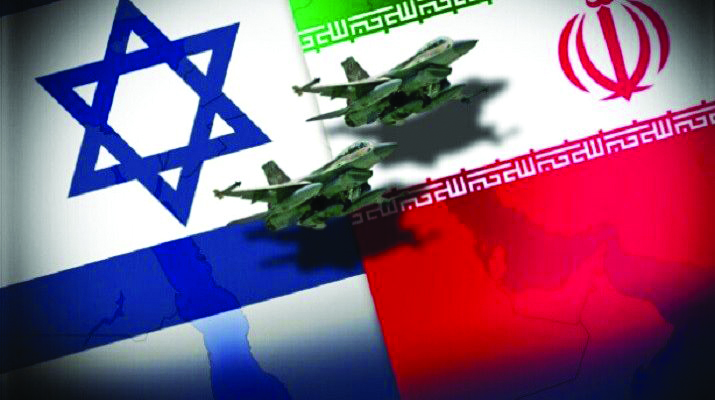 Recently, Israeli forces rained missiles down on Iranian forces based in the Damascus area "for nearly an hour." According to the IDF, this was a response to "dozens" of missiles that were fired by Iranian forces in Syria toward targets in Israel earlier that day. The Israelis were able to intercept the Iranian missiles, but if any of them had gotten through they could have caused a tremendous amount of damage. Some of the missiles that Israel fired at the Iranians were reportedly intercepted, but quite a few of them did hit their intended targets. If the violence continues to escalate, we could potentially soon be talking about an all-out war between Israel and Iran in which both sides use their weapons of mass destruction.
The missile strikes against Iranian targets in Damascus made headlines all over the globe. According to Syrian state media, there were "consecutive waves of guided missiles."
Syrian state media cited a Syrian military source as saying Israel launched an "intense attack through consecutive waves of guided missiles," but that Syrian air defenses destroyed most of the "hostile targets."
Witnesses in Damascus said loud explosions rang out in the night sky for nearly an hour.
Target strikes by the IDF, which number at around 10 according to its statement, include weapons warehouses at the Damascus International Airport and in other locations, an Iranian intelligence site and an Iranian training camp in Syria's south.
—–
Police Threaten to Arrest Mom for Transphobic Twitter
A British stay-at-home mom was threatened with arrest last year after she criticized another mother on Twitter about her stance on teenage sex-reassignment surgery.
The British mom, Kellie-Jay Keen-Minshull, gave details of the incident in a new podcast interview with National Review. Keen-Minshull is well-known in British media for being a social liberal who opposes much of the transgender agenda. She is the founder of the organization Standing for Women and a mother of four.
The controversy began when Keen-Minshull tweeted her thoughts about transgender activist Susie Green, who had taken her 16-year-old biological son to Thailand for a sex-reassignment surgery that is illegal at that age in the United Kingdom. Specifically, Keen-Minshull tweeted that Green had supported castration of her son.
That led Green to report Keen-Minshull to the police, who contacted Keen-Minshull. Among the potential charges against her were malicious communication and transphobic hate speech.
Keen-Minshull said she was shocked when first contacted by a policeman from West Yorkshire. "They texted me, and I just ignored it. … I assumed it was a scam," she told National Review. Police then called her on the phone. They wanted to interview her, and warned that if she didn't cooperate she could be arrested.
Police made Keen-Minshull listen to Green's statement and life story. They then asked Keen-Minshull if she understood the harm she had caused. Keen-Minshull replied, "No comment."
Keen-Minshull said police eventually told her the comments would not be considered a crime because there was "no direct contact." Yet since then, she's had to conduct an interview with police for comments she made on YouTube. Meanwhile, Twitter has suspended Keen-Minshull.
On her website, Keen-Minshull said she won't stop speaking out.
"I will not kowtow to an ideology that demands I cannot speak the truth," she wrote. "I will not be compelled to say a man is a woman, or that sterilizing children is okay, that encouraging kids who don't fit in or who struggle with their identity that a good solution is puberty blockers and cross-sex hormones and a lifetime of drugs. … I will not pretend that a woman who circumvents UK law to give her son treatments not allowed in the UK is right or good."
—–
Jesus is DC Comics' Next Superhero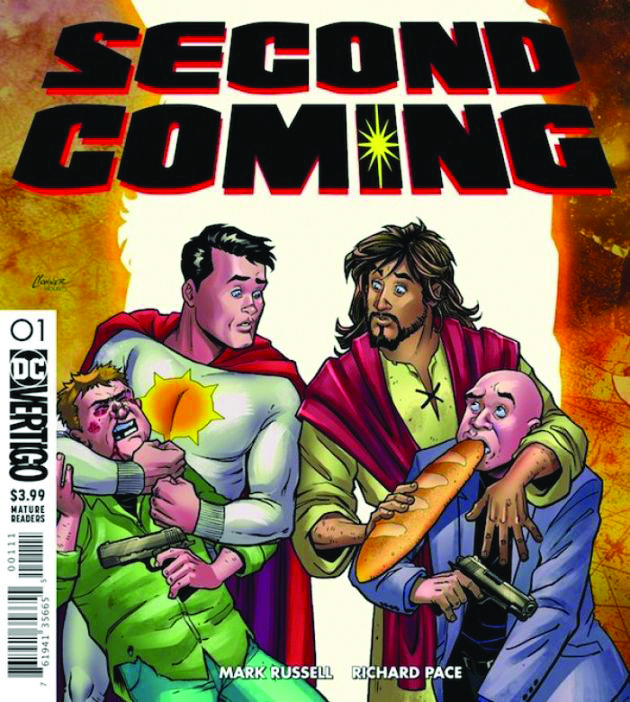 An upcoming DC Comics series will have a familiar character: Jesus. The DC Comics imprint DC Vertigo will introduce Christ as a superhero in an upcoming series titled Second Coming, which has Jesus teaming up with Sun-Man. The first issue in the series goes on sale March 6, according to CBR.com.
"Witness the return of Jesus Christ, as He is sent on a most holy mission by God to learn what it takes to be the true messiah of mankind by becoming roommates with the world's favorite savior: the all-powerful super hero Sun-Man, the Last Son of Krispex!" the plot summary from DC Vertigo reads. "But when Christ returns to Earth, he's shocked to discover what has become of his gospel — and now, he aims to set the record straight."
Second Coming was written by Mark Russell, who previously authored God Is Disappointed In You, which was billed as a condensed version of the Bible.
Contrary, to what Scripture teaches, Second Coming will present Jesus as having limitations in his knowledge and abilities. In the series, Jesus doesn't know what is happening on Earth until He returns.
"God was so upset with the fact that he got crucified the last time that he wouldn't even let him look through the celestial keyhole at Earth to keep up," Russell said, explaining the plot. "He still gets to talk to people when they come to Heaven so he has a rough idea of what's going on down there. He doesn't know how sideways things have gone until he's come down to Earth and sees it for himself."
The series is scheduled to last at least six issues.
—–
NEWS IN BRIEF
Out of the top 10 most viewed websites in the United States, the first three are Google, Facebook and YouTube. However, shockingly, three of the remaining most-visited positions are porn sites. They're ahead of giants like Twitter (No. 9), eBay (No. 10), Instagram and Wikipedia.
In another example of the nation's crackdown on Christianity, Chinese officials entered a church in recent weeks and ordered the removal of one of the Ten Commandments. Unlike previous cases of persecution, this one took place in a government-approved "Three-Self Church" and not in an illegal, unregistered congregation. Reportedly, an official inspected the church thoroughly, stopped in front of the pulpit, and pointed to one of the Ten Commandments on the wall, demanding that it be removed. He was referencing the First Commandment: "You shall have no other gods before me." To avoid punishment, church members removed the Ten Commandments sign.