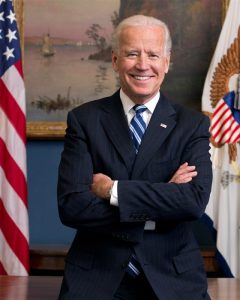 Former Vice President Joe Biden told a Democratic presidential debate audience Wednesday night that he would work to ensure taxpayer funding for abortion if elected.
For decades, Biden supported the Hyde Amendment, a legislation provision renewed annually that prohibits federal funding for abortion. The current version includes exceptions for rape, incest and to save the mother's life. It dates back to 1977.
Biden – under pressure from pro-choice groups – flipped on the issue in June.
U.S. Sen. Kamala Harris (Calif.) noted he has opposed Hyde "only since you've been running for president."
"This directly impacted so many women in our country," she said.
Biden said he changed his position on Hyde while writing his health care plan.
"Everybody on the stage has been in the Congress, and the Senate and House [and] has voted for the Hyde Amendment at some point," Biden said, adding he supported it in the past because there "was other access for those kinds of services provided privately."
——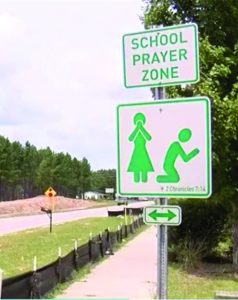 As students and parents prepare for a new school year in Richland County, South Carolina, they'll be greeted by a sign different than usual: one inviting them to pray.
The "School Prayer Zone" signs look similar to regular road signs but feature green male and female stick figures praying. 2 Chronicles 7:14, a verse that tells God's people to pray, repent and seek Him, is also included in the bottom right corner, according to CBN News.
Vanessa Frazier, founder and director of Christ Teens, brainstormed the idea after working behind the attendance desk in a local high school. Christ Teens is a nonprofit outreach intended to "train 'soldiers' to possess the land around public schools — all within the law!"
The signs are placed on privately owned properties of churches near schools in order to maintain church and state boundaries, making the signs legal.
Photo courtesy: WIS News Screenshot
——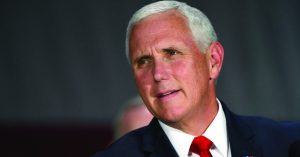 Vice President Mike Pence, who has been routinely criticized for his faith, said he handles such attacks by praying for his critics—which garnered him a few more.
"No. 1 is, spend more time on your knees than on the internet," Pence said during an Aug. 6 Q & A session with Michael Farris, president and CEO of Alliance Defending Freedom. The gathering included ADF staff.
The vice president went on to talk about the power of forgiveness.
"As a Christian believer, we're charged to pray for our loved ones but also pray for our enemies," Pence said.
"You have lots of opportunities in politics to do that," he said. "But I would say that forgiveness is a great gift, and my wife and I literally try to work through forgiving people who might speak woefully against us or might mischaracterize who we are and what our family's all about," he said.
Ironically, a portion of the discussion at the ADF event also included the topic of religious liberty and free speech, especially on America's colleges and universities.
"Whenever I was governor or vice president… I see somebody waving an unflattering sign, or we… Some people shouting something out. I always look at my kids and I say, 'That's what freedom looks like.'
"That's what freedom sounds like, right? And the ability to disagree, the ability to be critical of people that are in public life, that's at the very center of what the people that founded this country had in mind and has been preserved through the generations. And we have to make sure it's preserved on the campuses of America."
—–
40 Percent of Americans Believe in Creationism and Reject Evolution, Gallup Poll Finds
The nation's universities and the mainstream media may be promoting evolution, but a large percentage of Americans still isn't buying it.
Forty percent of Americans say they believe "God created human beings pretty much in their present form at one time within the last 10,000 years or so," according to a Gallup poll released July 26. It is an increase from 38 percent in 2017, the last time Gallup asked the question.
Another 33 percent believe "human beings have developed over millions of years from less advanced forms of life, but God guided this process."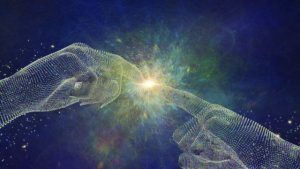 Still another 22 percent – an all-time-high – believe "human beings have developed over millions of years from less advanced forms of life, but God had no part in this process."
Americans' answers differ greatly based on their religion and church attendance. Sixty-eight percent of Americans who attend church weekly say they believe that
God created humans in the past 10,000 years. Among those who seldom or never attend church, only 27 percent pick that answer.
The survey was conducted June 3-16 among 1,015 adults.
—–
An Ohio public school punished a sixth-grader after he used the wrong pronoun for a transgender student and told friends that the student "is a boy, not a girl," according to the Christian legal group Liberty Counsel.
The school district responded to Liberty Counsel, saying John did not receive "formal disciplinary action" and that the "Board of Education does not discipline students for expressing respectful disagreement on any topic." The school further said the "Board of Education does not discipline students for using certain pronouns in referring to students or coerce any student to use a particular pronoun" and that "no student would be required to use" false pronouns.
The parents were pleased with the outcome, Liberty Counsel said.
"Students may respectfully share their views without being punished," Liberty Counsel founder and chairman Mat Staver said. "School administrators were wrong to punish students for expressing their views on something patently obvious. Schools cannot force students to lie about objective reality."
—–
NEWS IN BRIEF
• Chick-fil-A dethroned In-N-Out as America's favorite fast-food chain according to Market Force's annual "America's favorite" survey. Chick-fil-A finished first in overall score among all fast-food restaurants. In-N-Out was No. 1 last year, according to Food and Wine, which published the survey. Chick-Fil-A also became the No. 3 fast-food restaurant in the U.S. in sales. Their corporate purpose is "to glorify God by being a faithful steward of all that is entrusted to us and to have a positive influence on all who come into contact with Chick-fil-A."
• A Christian women's group for mothers is boycotting Whole Foods after the retailer announced it supported Drag Queen Story Hour. According to CBN News, the group, "One Million Moms," has launched a petition asking Whole Foods to stop sponsoring the story hour, which features men dressed as women reading LGBTQ-themed books to children. The One Million Moms petition has more than 8,200 signatures.
• A Berkeley, Calif., couple says both of their young children are transgender and that they deserve to be treated like any other kids. Ben and Sara Kaplan told Barcroft TV that their first child – a biological girl – said at the age of seven she wanted to be a boy. Then their second child – a biological boy – said at the age of four he wanted to be a girl. Their children's new names are James and Olivia. The parents acknowledge the children may change back. For now, though, they're following their children's lead on the subject.