That's Outrageous: Parents Sue FL School District for colluding with Daughter to change her Gender Identity.
January and Jeffrey Littlejohn have filed a lawsuit against the Leon Country school board, including Superintendent of Schools Rocky Hanna and the Assistant Superintendent.
In the lawsuit, the Littlejohns accuse the defendants of violating their substantive due process right to direct the education and upbringing of their children under the 14th Amendment to the U.S. Constitution and other rights guaranteed to them by state and federal law by excluding them from a meeting with school officials discussing their 13-year-old daughter's gender identity. 
While Littlejohn told one of her daughter's teachers at Deer Lake Middle School that she was "seeking mental health counseling and she was experiencing distress that we weren't affirming her at home because we didn't feel like it was in her best interest," she did not expect the school to begin referring to her daughter using they/them pronouns and give her the option to sleep in the same quarters as her male classmates on an overnight school field trip.
Littlejohn accused the school of "colluding with my daughter to deceive us so that we would never have known she was going by an alternate name."
Christian Broadway Actor Files Suit, Claims was Fired for Faith.
A Christian actor is suing a Broadway production company for allegedly firing him regarding his religious beliefs.
Chad Kimball, who was a member of the Broadway musical "Come From Away" since its debut in 2016, filed a lawsuit against Kiss The Cod Broadway and its management company, Alchemy Production Group.
A copy of the lawsuit alleges that Kiss the Cod Broadway and Alchemy Production Group "unlawfully terminated Kimball wholly or partly because Kimball's religious beliefs made them uncomfortable."
The lawsuit also claims that he was fired after he voiced disappointment over a COVID-19 mandate in his home state of Washington that limited religious services and prohibited church members from singing in worship last November.
In Spite of Challenges, Research shows that Online Ministry Can Be Meaningful
As we move towards a post-pandemic era, church leaders are trying to identify what will be the new norms for their congregations. In reaction to the COVID-19 outbreak, many organizations turned to online platforms to stay connected, and churches were no exception. Even the churches with no online ministry sought to find ways to maintain a community within the church. Some did so through worship and prayer with their congregations online.
In a recent study called the State of Digital Church, Barna researchers studied the willingness of American adults to participate in online church services. Barna asked participants basic questions to determine things such as the number of adults actually attending online church, the number of digital church attendees willing to invite friends to log onto church and what kinds of things enhance or take away from, the online worship experience.
The research group, in collaboration with Alpha, published the complete survey, findings and conclusion in a journal called Five Questions Every Church Leader Should Ask About Digital Prayer. Despite various obstacles to engaging in online church, the research team discovered, in large, that those, who do prayerfully participate in the digital experience, describe "meaningful and shared experiences and encounters with God".
According to the research, a consistent prayer life fosters honest interest in online prayer groups. Over sixty-eight percent of Christians say they are currently engaging in online worship and prayer services; this number doubles the number of non-Christians who convey interest.
Data in Barna's report indicates there is still an opportunity out there for church leaders to enhance, or in some cases, launch their online church services. By identifying their actual attendees, church leaders can start online church services with a virtual group that actively participates in times of prayer and worship, while encouraging others to join.
Overall, researchers find that attending corporate worship is still more popular than attending online services. However, some churchgoers will participate more openly in an online group. Findings identify attendees that are more likely to engage and foster an online prayer community already participate in and prioritize church communities.
But some people are more open to, and present in, online group prayer. Data show these may be churchgoers who already attend or prioritize the kinds of church environments that are likely to be cultivating a digital prayer culture. These adaptable attendees could also be helpful in welcoming fellow congregants who find digital church options unavailable or unexciting.
News in Brief
 An Alabama baby has broken the Guinness World Record for the most premature baby to survive, barely five months after a Wisconsin baby broke the previous record. Curtis Zy-Keith Means was born on July 5, 2020, 132 days premature. He weighed less than a pound, and doctors gave him an "almost zero percent chance of survival." Curtis was discharged from the hospital in April of this year, marking an amazing pro-life story
The popular Bible mobile app YouVersion has amassed over 500 million installs after starting as one of only 200 free apps in the iOS App Store in 2008. There are over 1,750 languages in which the Bible can be read within the app. Since 2010, the app has allowed users to participate in Bible plans on different faith-based topics as well as read devotionals and commentaries of the Bible.
TX Governor Greg Abbott Signs Bill Banning Biological Males From Female Sports in School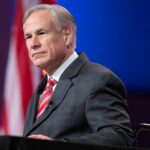 Texas Republican Governor Greg Abbott signed a bill into law that effectively bans biological males from being able to compete against biological females in public schools.
The bill, which impacts K-12 sports, is due to take effect in mid-January and is aimed at protecting fairness in sports by eliminating what opponents say is an unfair competitive advantage.
The Texas Tribune reported:
House Bill 25, authored by state Rep. Valoree Swanson, R-Spring, will require student athletes who compete in interscholastic competition to play on sports teams that correspond with the sex listed on their birth certificate at or near their time of birth. It is set to go into effect Jan. 18.
"Seven other states have passed similar laws this year, part of a Republican-led national campaign since Idaho in March 2020 barred athletes who were assigned a male gender at birth from competing on sports teams against those assigned as female in public schools or colleges," Reuters reported. "Other states whose legislatures have followed Idaho's lead include Alabama, Arkansas, Florida, Mississippi, Montana, Tennessee and West Virginia, while South Dakota's governor acted by executive order."