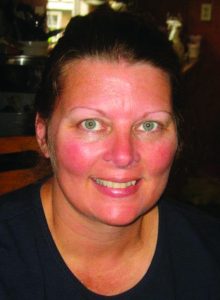 Jackie Polk, Waveland, MS – Finding out that our baby was living a life completely outside of the will of God was like having the very air we breathe sucked right from us. This beautiful baby, dedicated and prayed for, was now on a path to eternal suffering.
One of the most common mistakes parents of prodigals make is not reaching out to them. How will they know agape love unless we as parents are the symbolism of His love to our lost babies? There must be contact. Never give up and stay connected to your baby any way you can every day. Pray over yourself and anoint yourself every time you know you will physically come into contact with your child.
Pray continually! Praise even more when things look worse. God is still writing this story. He alone will bring your child all the way back to truth and out of grips of the enemy. We are standing on God's infallible Word that our daughter will be fully redeemed.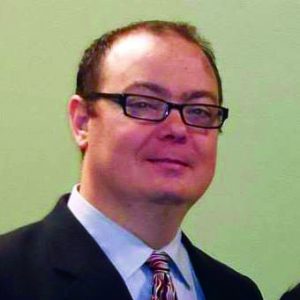 Giertz, Athens, OH – The sorrow and grief were extremely poignant. I felt as though my heart had been ripped out of my chest and trampled on. The situation dumped an enormous amount of stress on our home that we had to work through; it adversely affected the whole family.
One mistake that parents make is giving up and another is clamming up. I would advise parents of prodigals to relentlessly pray, unconditionally love, and tirelessly reach. The scripture comes to mind about speaking the truth in love. I believe that directing anger toward the prodigal can be incredibly detrimental. Filter your responses through 1 Corinthians 13.
I would first say that there are no perfect parents, so stop beating yourself up. Also, pray for other parents of prodigals: there is power in agreement! Though your heart may be breaking, God can hold the pieces of your heart at the same time He heals their souls.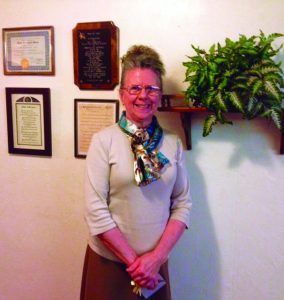 Thelma Prather, Muskegon, MI – The pain and sorrow of having a prodigal child is very real. There were times I felt I couldn't go on, weeping so much until I couldn't weep anymore. But I've also come to a conclusion: God hears us when we pray. If your children still live at home, anoint their room and put scriptures under their mattress.
Thank God daily for that prodigal child. Love them unconditionally and make them feel important and a part of family functions. Jesus knows what it will take to bring them back to Him. Praise Him and thank Him for saving them in Jesus name.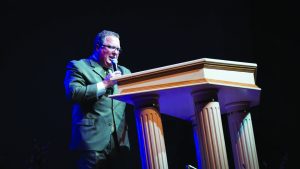 Fred Childs, Pearland, TX – In my own case, my children were raised in the faith. Each had received the Acts 2:38 experience. Today not all of them live for God. The sorrow and pain come in many forms. There is a vast amount of sorrow and internal questioning that arises from the choices I made raising my children as a father and pastor. We made several major moves in ministry when my children were young. Those moves were painful and had lasting effects on my children. They gave me up to extremely long working hours as a busy pastor and working engineer. We live life moving forward, but we understand it looking back. In essence, as I look back today, the sorrow and pain isn't only for their spiritual condition, but it is compounded by questions within myself as to what I could and should have done differently.
I believe it is essential that a parent pray for their lost child until they absolutely know God has spoken that He is going to save them. Once you have heard from God, pour on the praise from there forward. Cover them and watch for their souls. Couple prayer and praise by manifesting a Godly love for your child.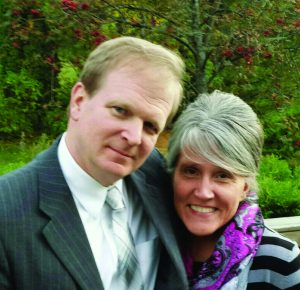 Linda Brown, Madison, WI – The weeks and months that followed our son's decision seemed so surreal; life went on, but I felt like ours stopped on April 16, 2015. I have been a prayer warrior and intercessor for many years, but now I questioned, "Why do I pray?" I was feeling guilty, I felt angry, I was confused, I was hurt, and I felt as I had never felt before.
Often we want to preach to our grown children instead of winning them for Jesus. They are a soul, and we must wisely, compassionately and sincerely love them and allow Jesus the room to work in their lives. Keep praying … our prayers never die. Keep the door open by spending time with them, texting them, and taking an interest in their lives and what is important to them. Share words of affirmation and God's goodness with them, for it is God's goodness that leads us all to repentance. Lastly, we need to compel our children to follow Jesus, not force them.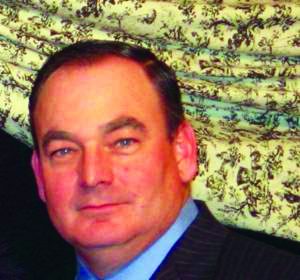 Joe Shaw, Brady, TX – We've felt frustration that we could help others but didn't seem to be able to do the same for some of our own children. From our experience, parents blame themselves for their children leaving the truth. We don't always consider the personal choice and free will of everyone. We think we can love them enough, and if we've trained them in truth, it's automatic that they will live for God.
We pray for our children that do not live for the Lord. We also believe that our first priority is to put God's kingdom first. If we seek His kingdom, His Word says all the other things will be added.
We keep loving our family and enjoying our time together, keeping the door of communication open. Keep living for God. God's Spirit can go beyond miles, hurts or walls.