From the Mouth of a Donkey – Can God Speak to His People Via Unsaved Individuals?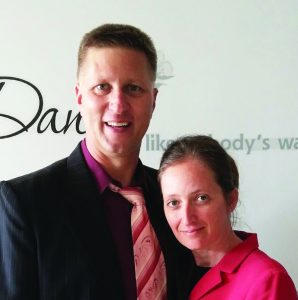 Daniel Judy, Somerset, PA – If a person is rooted in the faith and the Word, I don't consider it dangerous to listen to and read after those who are not in the truth. Sometimes it's good to see what's being preached out there. But a novice could become confused. Psalm 1:1 says, "Blessed is the man that walketh not in the counsel of the ungodly." It doesn't say he didn't hear counsel; he just didn't walk in it. A lot of good things are being said that are Biblical by preachers/teachers of false doctrine, but there's a lot being said that isn't.
Scriptures which warn against false teachers, such as Matt. 7:17 and 24:24, II Cor. 11:13-15 and I John 4:1, do apply to non-Apostolic Bible teachers. Paul said in Galatians 1:8, "But though we, or an angel from heaven, preach any other gospel unto you than that which we have preached unto you, let him be accursed."
God can use anyone to minister to us. He used a donkey, a witch and a harlot. I've had people who were not of truth speak a word to me. I knew God was talking to them, and it was right on. But teaching and preaching false doctrine is sin, because it goes against God's Word.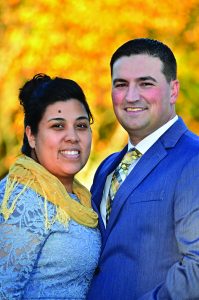 Dallas Brock, Beaverton, OR – I listen to and read non-Apostolic sources, but the Bible and Apostolic literature, such as Apostolic commentaries (PPH), are my significant sources for doctrine. Non-Apostolic sources regarding Christian living, church government, outreach, etc. are good, but I caution less mature believers about consulting those sources.
We should test the spirit of any false teacher who ministers to us. However, if a false teacher is pursuing truth, they can impart something God has revealed to them. I believe scriptures warning against false teachers are more about teachers who have rejected truth in favor of carnal desires (Jude 1:4-19).
God can operate His gifts authentically through the life of someone living in sin. Use of the gifts does not validate their professed doctrine or manner of life. Teaching and preaching false doctrine is a sin, but we need wisdom in handling the person. The Lord is leading many who currently profess false doctrine to the understanding of truth. I can embrace them as a person, even respect them as a minister, without embracing their doctrine. And I can find common ground and establish trust to share Apostolic doctrine in a spirit of meekness and humility.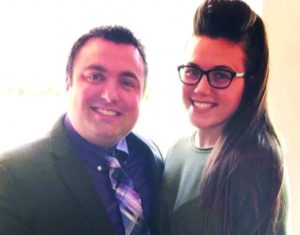 Timothy Bizelli, Louisiana, MO – The believer must be grounded in the salvation message of Acts 2:38 and the oneness of God to safely use resources other than Apostolic resources. I have gleaned a lot of useful information from outside resources on forgiveness and conflict resolution that is not contrary to the Word of God.
God can use anyone He chooses in the gifts He has given, but it must line up with God's Word or it is a false word regardless whether Apostolic or non-Apostolic.
Scriptures warning of false teachers do apply to non-Apostolic Bible teachers. We would never embrace the ministry of someone living in open sin, and I believe teaching and preaching false doctrine is a sin. Galatians 1:8 says, "But though we, or an angel from heaven, preach any other gospel unto you than that which we have preached unto you, let him be accursed."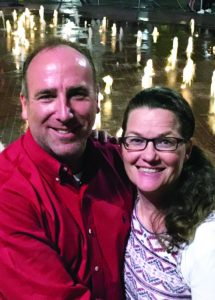 Donovan Burkett, Fort Worth, TX – We can learn from anyone, even atheists. "Eat the meat and spit out the bones" is what we're taught to do, even in our Bible colleges.
Salvation is not a requirement for teaching truth (William Seymour). I believe those who are well versed in basic Apostolic doctrines can use good non-Apostolic sources; however, it can be dangerous for those seeking truth or are newly born again.
The scriptures against false teachers apply to non-Apostolic teachers as well as Apostolic Bible teachers. Someone who follows and teaches false doctrine can hear from God and be used in the gifts of prophecy, wisdom, etc. I've witnessed it. But I've also witnessed someone in the truth, who thought they heard from God, prophesy falsely.
Teaching and preaching false doctrine is a sin to those who know the truth yet choose to preach another. Let him be accursed, for there is no other truth!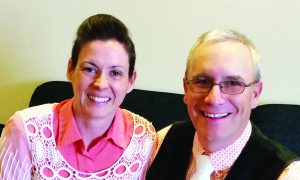 Michael Irvin, Riverton, WY – We should guard ourselves against anything from outside sources that speaks to us contrary to the truth. When I as a pastor need insight into personality traits or leadership skills, though, there are good books by Apostolic authors and non-Apostolic authors alike.
God is sovereign and can use anyone, even people of false doctrine, to get a message from Him across. The scripture in Ephesians 4:5 explicitly declares there is "one Lord, one faith, and one baptism…" False teachers/prophets/preachers are not applying the scriptures of truth to themselves, so false teaching is sin by going against God and His Word.
I guard against a word of prophecy or wisdom that is not coming from a brother or sister I truly trust. I have seen new converts bring forth a word that I knew was from God, but everything must line up with scripture.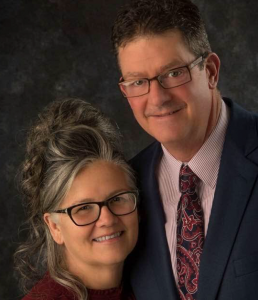 Scott Jordan, Mound City, MO – We can pull nuggets of good principles, common sense and wisdom from secular sources and people who are not preaching truth. These can be beneficial to us, but there is a danger in seeking out those sources in matters of the Spirit. The lines must be drawn. God is sovereign and can use people who are not His people if He chooses to do so. King Cyrus and Caesar Augustus are Biblical examples of this.
Those not of truth may be good teachers of some Biblical principles, but they uphold the Trinity and easy believism. This will bring confusion to the body of Christ. Just because God uses a non-Apostolic in the gifts doesn't mean His stamp of approval is on them. It may have been because of their faith or they were an available vessel to work through.
Teaching and preaching false doctrine promotes sin, so it is sin, especially if it's for personal gain or leading people to destruction. Chapter two of II Peter is strong regarding false teachers and prophets.