Home to Lake George, 14 parks, a 28-hole golf course and fields for football, baseball, soccer, rugby and other sports, Hobart, Indiana has just about something for everyone. It's a recreation lover's dream come true. There is also a great church in Hobart. It's a church dedicated to helping people know, grow, love and serve!  "You matter to God; therefore, you matter to us," said Bro. Jonathan Barley, pastor of First Church in Hobart. "Our purpose is to reach our community for Christ, develop fully devoted followers, and equip believers for ministry."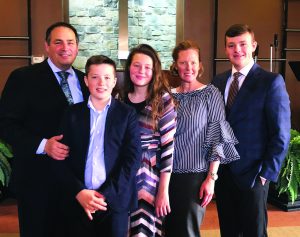 Family History
Bro. Barley was raised in the church that he now pastors, receiving the Holy Ghost when he was seven years old. "My wife, Krista, grew up in Stockton, California but was not raised in church," he said. "She was from an unchurched family but was saved at age 16 at Christian Life Center in Stockton, pastored by Rev. Kenneth Haney."
Bro. Barley became the pastor in Hobart in January of 2000. Although his dad pastored the church before he did, there was never any discussion of his son becoming the next pastor. "I just came home from Bible college and continued with life and ministry and, in time, it seemed to happen naturally," he explained. "After graduating from Jackson College of Ministries (JCM), I came home and led the church youth group and attended Indiana University (IU). During this time, I was preaching out some as well. In my late twenties, I became the associate pastor, and a year or so later Krista and I married. About five years after being married, I became the pastor."
For Bro. Barley, church has been his life. "I like to tell aspiring ministers in our church that I have done nearly everything possible in a church," he said. "I grew up working around the church. The church was our whole world. Growing up, it was just church and family. I spent time with my dad on Saturdays doing hospital visits and visitation for Sunday services. At the hospitals, I would sit in the lobby waiting because in those days kids were not allowed in the patient rooms. Today, it's much the same . . . our world revolves around the church. My wife and our children — Ethan (18), Julia (16), and Austin (14) — are blessed to be at First Church."
Bro. Barley earned a Theology degree at JCM and then earned a B.S. in Business from Indiana University and has completed about half of the credits toward an MBA from that school. He has served on several district and national committees and has been the evangelist coordinator for Indiana, served as NAM secretary for two years, and was Indiana District NAM director for nine years. Sis. Barley earned a B.A. in French from Valparaiso University and a Post-Baccalaureate in Accounting from IU.
Growing the Church
Having a strong vision, being guest friendly, and perfecting the process are three keys that Pastor Barley believes are essential to growing an Apostolic church. "I agree that pastoring effectively is not easy," he said. "I believe it takes a multi-dimensional approach. I break it down into four key areas to focus on. The first area is loving people. The church should be relative to the community while remaining doctrinally pure. In pastoring, you work with and through people, so it's very important to be skillful in this area. Intuition is very important as well as constant learning. You must also love people; you can't lead what you don't love. Some additional things to consider when it comes to leading people are leadership style and ability, understanding the skill of persuasion, likeability, and being relatable and reliable. I also believe you have to stay 'young thinking,' so I strive to keep much of my staff younger than me. It's my experience that the majority of people converted are between 18-45 years old, and I think a church must constantly make non-doctrinal adjustments to stay relevant and relatable.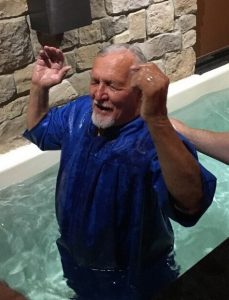 "Another topic that I consider important is being outward focused. To the best of our ability, guests must be able to see themselves as a member of our church. In addition, relationship-building skills are important. People must feel connected to the church as well as to the pastor. Finally, I think it's important to invest in people, and we have a formal process that does just that.
"The second area I believe the church should focus on is the process. This is the organization and administration of the church. We focus on vision, training, the assimilation process, membership classes (which are vital), home Bible studies as well as small group ministries.
"The third area, and one that sometimes gets overlooked, is property. Excellence honors God and inspires people. We believe it is important to keep the church property well maintained. This communicates excellence and shows vision.
"The fourth and final area of focus is power. We want an atmosphere where conviction is felt and life change is the norm. The pastor and church must be Apostolic, and the goal of every service must be to welcome the presence of God. We envision our church as a place where individuals are healed, delivered and filled with the Spirit. The worship, preaching and teaching have to be anointed. I am constantly telling the church that there are no 'give-away services.' This does not mean every service is a 'ten' but that we approach every service with whole- hearted worship and with an expectation that anything can happen. We expect people to get baptized and filled with the Holy Spirit at any service."
Pastor Barley firmly believes that to have a powerful/spiritual church, you must have powerful/spiritual people. "A full devotion to Christ should be every believer's pursuit," he said. "To help ensure this, every year we promote a church-wide time of prayer and fasting. Also, we promote prayer and fasting in different ways throughout the year through various means, such as quarterly 3-day fasts, all-night prayer each month, periodic prayer chains, etc. We also promote growth through an annual reading program. At the end of each year, we celebrate and recognize those who have completed the reading program with a certificate and add their names to a drawing. Last year, we had 88 people complete the reading program. This year, we are reading the whole Bible and next year we are going to memorize scripture on doctrine."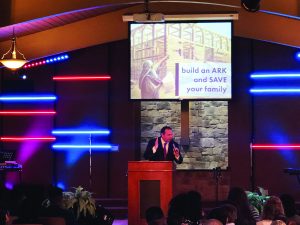 Communication is Essential
Organization is relative to success, and management is just as critical. "Every believer should be mobilized in ministry," explained Pastor Barley. "When I first started pastoring, I thought more was better. We organized the church and started as many ministries as we could think of. After a short while, I realized it was not practical at all. All of our efforts went to maintaining the structure but, in the process, we were not being effective. We stopped everything and rebooted. We embraced the 'less is more' concept. We restarted with what was necessary and added what growth afforded."
Communication is essential to growth and harmony, and Pastor Barley makes it a point to meet with his leaders on a monthly basis. "We meet once per month as a group, and I meet once per month with each ministry leader individually," he explained. "We have a dinner/fellowship meeting and then I share my vision which is followed by personal growth reports and ministry/staff updates. We conclude with individual ministry meetings."
Staff members also hand in two reports per month. One is called a Personal Growth Form and the other is a Ministry Report Form. "The PGF reports on spiritual and personal growth," explained Bro. Barley. "It asks questions regarding the person's personal devotions which consist of prayer time, reading the Word, fasting, along with involvement in home Bible studies.
"The Ministry Report Form concentrates on ministry updates, personnel/volunteer updates as well as ideas/evaluations and what barriers or challenges the person may be facing. It also lets the individual communicate to me what I can do to help them in their respective ministry.
"In addition, we have job scripts and each ministry has a strategy for the year. All strategies are S.M.A.R.T. (specific, measurable, attainable, relative, time-bound) and list everything they are expected to do — from meeting goals to executing events."
Pastor Barley also teaches a leadership lesson each month. "I give them books regularly, and they also read books they select each month," he said. "I have an outside person come for leadership development at least once per year, and we have utilized systematic leadership development programs from people like John Maxwell. I have used the Joshua's Men curriculum with small groups of men, and my wife has done a similar program with ladies."
Church Culture of Evangelism
Reaching others is vital to strong church growth. First Church of Hobart has about 75-80 percent of its members involved in some form of ministry and around 30 percent involved in evangelism. "This includes teaching Bible studies, hanging door hangers, passing out invite cards, and actively bringing people to church," said Pastor Barley. "We have a church culture of welcoming guests at each weekly service and being comfortable with guests. I am constantly reminding the church we can't grow without guests.
"We provide and encourage members to give invite cards every week that are business-card size. We have what we call Significant Sundays, which is a special event planned on a Sunday that creates a reason to bring a friend. This can be a friend's day, revival service, church picnic, etc. We do our best to have an outward-focused church.
"Currently, we average around 240-250 per week. We have seen about 400 percent growth since 2000. I like to have 5-7 percent growth per year."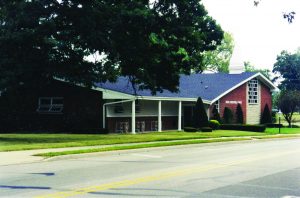 Relocation Plans
First Church of Hobart was started by Bro. Matlock in 1957. After he resigned, John and Erma Barley were elected with 100 percent vote by six members in February of 1961. The church was having Sunday morning service in an American Legion Hall. Within 10 years, the Barley's had built an all-brick 10,000-square-foot building and were averaging around 200 on Sunday morning with the help of a strong bus ministry.
"Our current building, which my parents built, seats 200," stated Pastor Barley. "Since I have been here, we have built a family center, fully remodeled our current building, bought 11 acres and are debt-free. We have two primary buildings, both brick and stucco. Our main church building houses our 200-seat auditorium, along with office, meeting and Sunday school space. Our family center includes space for banquet facilities/gym, a youth center and a daycare. We are completely full, so our next step is relocation. We have purchased 11 acres on State Highway U.S. 30 located a couple of miles from Interstate 65. We are raising money in order to build the new facility, and we expect in the next few years to start building."
An Exciting Future
The future is bright for First Church of Hobart, and they are excited about their progress. "Our plans are to sell our current building, finish reaching our building fundraising goal, and then relocate and build a new building," said Pastor Barley. "We also want to reach our community for Christ, which means having a multi-ethnic congregation. We want the church to continue to grow numerically, spiritually and financially. We want to train men and women for ministry and continue to plant daughter works in Chicago and the surrounding area."