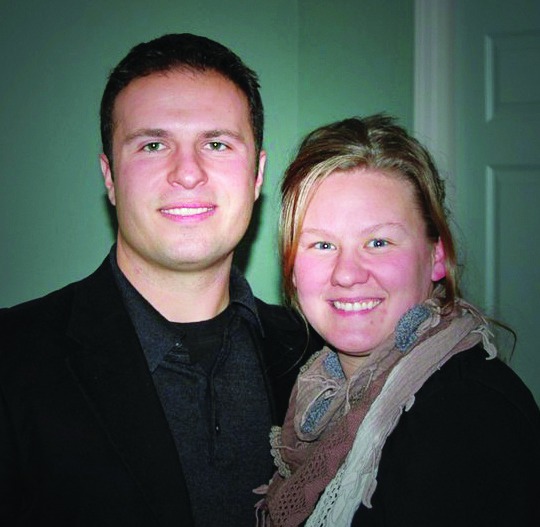 "That sounds like a pretty good opportunity; you may want to give that some more thought." This statement rang in the ears of a 21-year-old who was not sure what to do with a request to help begin a church in Rock Island, Illinois. This prompting led Pastor David Brown down an unexplored path which turned into an incredible journey. Little did he know that God would expand and establish a vibrant church that began in a yellow two-story house filled with children and youth at its inception.
Personal History
"I primarily grew up in the south suburbs of Chicago where my family attended the United Pentecostal Church of Harvey, Illinois," said Pastor Brown. "I received the Holy Ghost and was baptized at the age of six in a storefront church in Desert Hot Springs, California. The call to ministry began at the age of 14, and by 16 I had surrendered my life to this call. My first taste of ministry was experienced a year later when I helped teach a junior high boys' Sunday school class. At 18, I began attending Indiana Bible College (IBC) in Indianapolis, Indiana.
"During my time at IBC, I became heavily involved with reaching out to the lower-income urban community where I taught my first Bible study, held my first tent revival, and baptized my first soul. Bro. Jim Sleeva was an integral leader and spiritual mentor during and after my years at IBC. While in college, we started a ministry called "Bread Runs." In this ministry, we obtained day-old bread from a local grocery store and would pass it out in neighborhoods once or twice a week. This ministry changed my life forever.
"In 2003, I was asked about helping start a daughter work in Rock Island. After some wise counsel from my pastor, Bro. Terry Cox, I decided to visit the Quad Cities. I can take you to the very spot on 9th Street in Rock Island where I was while visiting the area that I felt the Lord tell me that this is exactly where I was supposed to be. Attempting to plant a church at 21 was not in my thought process, but I just trusted in God and tried not to think of all the obstacles. It was in this same year that I accepted the challenge of starting a work, as well as marry my beautiful and amazing wife, Mandy."
Pastor Brown currently serves as Illinois Youth President. This office was preceded by his position as Sectional Youth Director in 2009 and Illinois Youth Secretary in 2011. He and his wife are also enjoying the beautiful responsibility of parenting their two children, Jonathan (9) and Sophia (7). Much has changed since Pastor Brown first entered the yellow two-story house in Rock Island.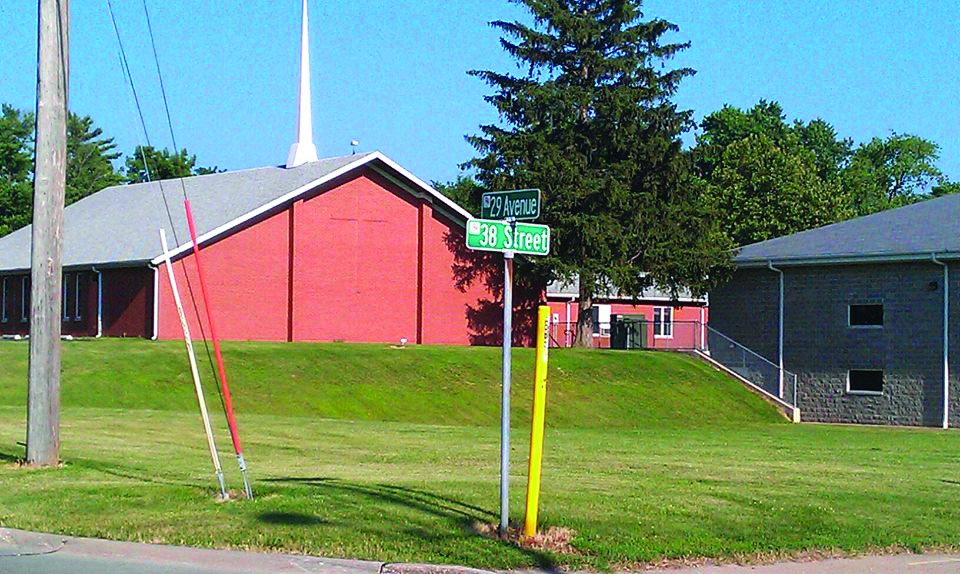 Establishing the Foundation
The "Jesus Church" of the Quad Cities, now known as The Apostolic Sanctuary pastored by Gary Randol, decided to open up a Sunday school outreach ministry in a rented home in a low-income area of Rock Island in the fall of 2002. Sunday school teachers made the trip every Sunday to teach in the makeshift classrooms throughout the house. Drivers came down every Sunday to drive two church vans through the Rock Island neighborhoods to pick up children and adults. Pastor Brown said a great debt is owed to those wonderful people from the mother church who have given so much to see a church planted in Rock Island.
"In May of 2003, I officially became part of this ministry," he said. "The first refuge and place of worship on 6th Avenue had four bedrooms which had been transformed into classrooms. The dining room was the sanctuary which held about 12 chairs, a keyboard and small pulpit. Dozens of children were attending. For outreach, we would walk the neighborhoods with a cooler on wheels passing out freezer pops, cold water bottles and church invitations at least once a week.  We would visit the homeless shelters and a men's addiction recovery center and invite people."
The church moved to a storefront in July of 2003 and moved again in 2005 and 2010. Because of city construction plans, the church attempted to purchase property in 2013 but also needed to acquire temporary facilities that could house the congregation for the interim. "The search became frustrating and discouraging," said Pastor Brown. "On my second attempt to meet the pastor of the Nazarene Church, we connected. He was very open to the possibility of us sharing facilities. After speaking with his church board, they agreed to let us rent the facilities for three months on Thursday evenings and Sunday afternoons for a flat $750/month.
"We were absolutely astounded at this amazing offer. Today, 34 months later, we use the building more than the Nazarene Church does. They have allowed us to use the facilities for church dinners, sectional rallies, ladies' meetings, men's Bible studies, leadership training, Addictions Recovery classes, funerals and weddings. Our agreement now is that we take care of the church cleaning and pay $1,000/month for unlimited use of the building as long as it's available, and we can get out of the lease at any time with 30 days' notice."
The daughter work, now known as The Refuge, became a self-supporting North American Missions Church Plant in November of 2010. In 2011, Pastor Brown was able to leave his road construction employment and focus fully on The Refuge. The life and work of a pastor is one of enduring love toward people and the community.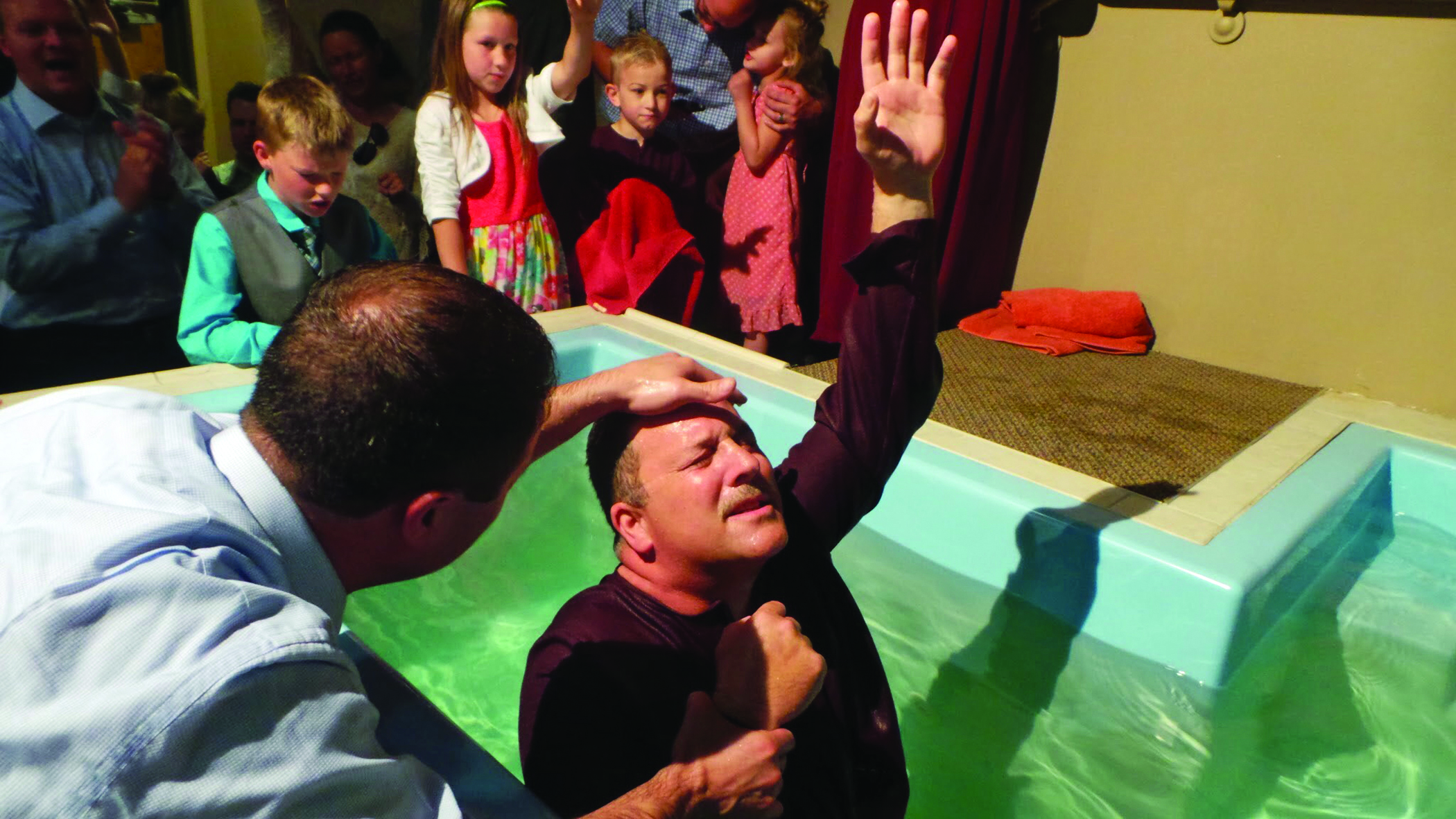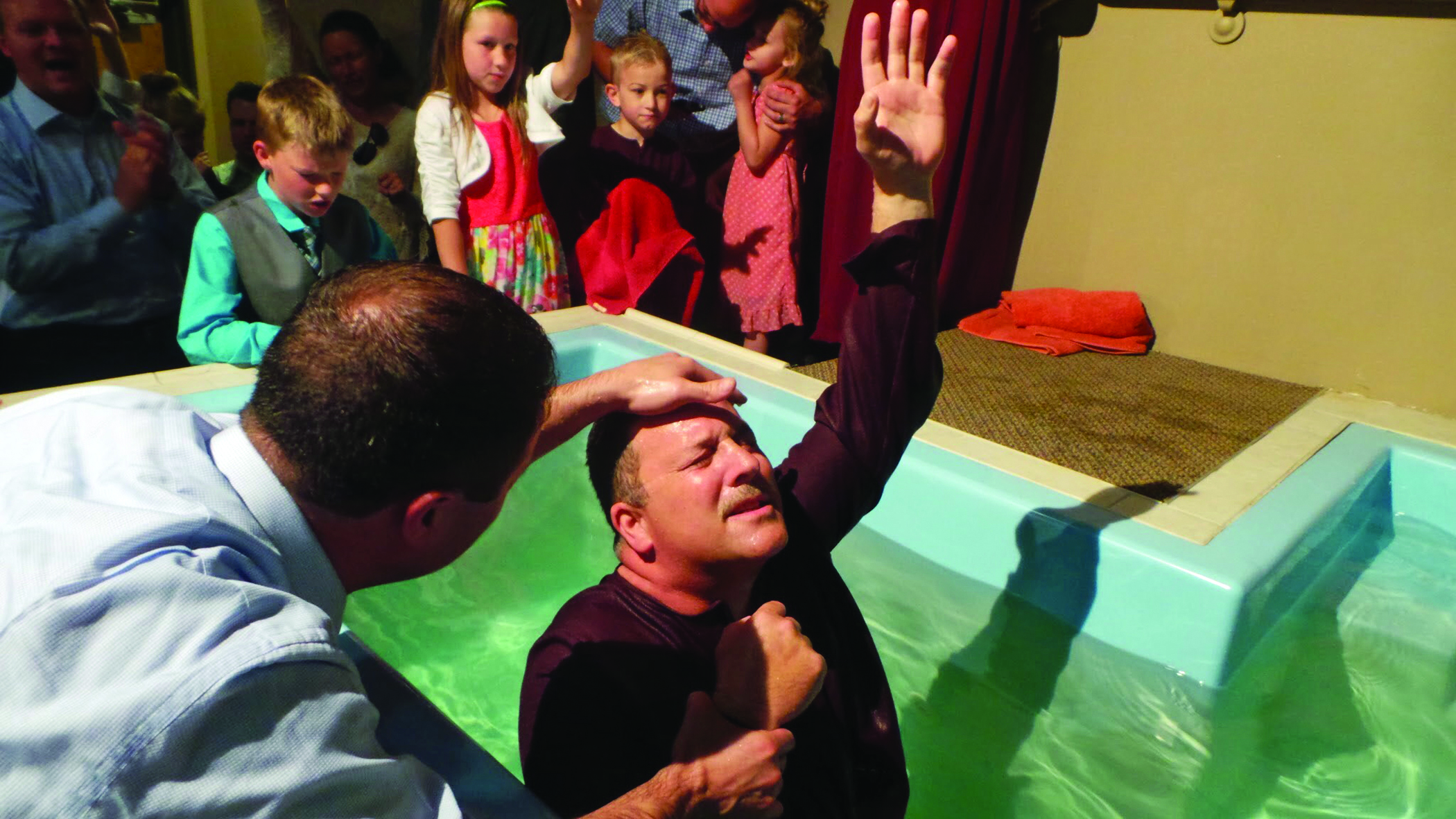 Enduring Love
A place of refuge must include one who cares, according to Pastor Brown. "As a shepherd and pastor, one of my greatest obstacles in ministry has been the temptation to stop caring," he said. "In order to genuinely love and care for the flock, a pastor must be willing to become vulnerable. This often leads to rejection, pain and loss when those in which he has invested walk away. I will never forget the day in an IBC class with Talmadge French as we studied I Thessalonians 2:3-8; tears began to fall from my face as the Lord dealt with me from this passage about the Apostle Paul's 'philosophy of ministry.' Love those for whom Christ died and be willing to not only share with them the gospel but also your own soul. I strongly believe that it is impossible to be effective in ministry if one does not genuinely love people. This, of course, allows one to be vulnerable to hurt. Although one often feels the crushing pain of rejection, this pain is restored by the joy that is experienced when lives are transformed by the gospel of Jesus Christ. When I am tempted to give up and cease from caring, I am reminded of my task as a shepherd and receive a clearer understanding of the essentiality in having an ever-deepening walk with God. As a pastor I must, 'Love God, Love People and Stay Faithful.'"
Becoming a Refuge to the Lost
"First of all, one cannot reach others before loving and caring for their own family and home," said Pastor Brown. "A pastor who neglects the home will experience absolute catastrophe with far-reaching, irreparable damage that will have eternal consequences. When one has ministered to the home base, the priority in regard to reaching the lost is to find and develop relationships with people in the community. This is accomplished through Bible studies, teaching new converts, training potential leaders, and developing ministries within the church as well as venues which will draw people into the church.
"Not every strategy for church growth will work in every church, but the following methods have been effective for The Refuge. Home Bible studies have been the key. We prefer teaching Exploring God's Word or something similar. Door knocking and passing out invite flyers have also shown great return.
"Our church began with Sunday school. A living testament to this ministry is a young lady who sings with our worship team. She first came on a church van as an 11-year-old. Our youth group is growing and maturing today because we have invested in children since they were five or six years old. It is imperative that as children move into their teen years they feel a sense of belonging within the church. We encourage this by spending time with them outside the church setting, as well as attending sectional and district youth events. Another growth tactic we have established is the tent revival.
"The tent revival has been an annual event for the past 11 years. While this event has been an extraordinary way to reach and impact our community, another benefit is the unity and excitement that it generates within the church members. This event is prefaced with passing out about 10,000 flyers, mailing 300 invite letters, a parade appearance, and local paper and Christian radio advertising. The event consists of a 40'x 80' tent, three worship services, a clothing giveaway, bounce houses and community cookout. This has drawn crowds of 650 to 850."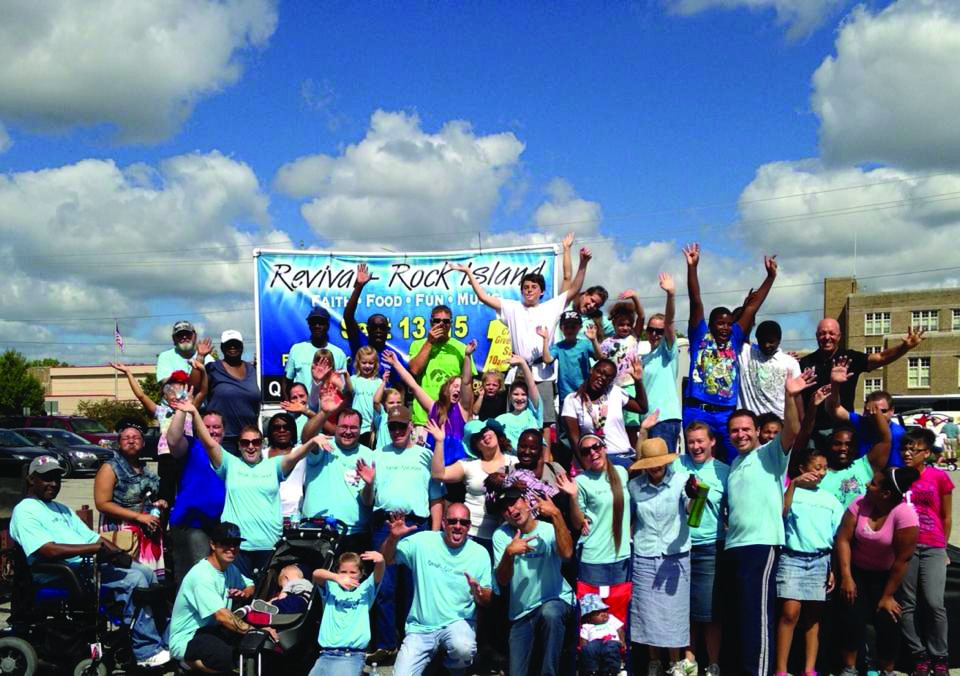 Discipleship within the Refuge
Pastor Brown encourages all members and requires everyone who is involved in ministry to go through the church's Life Development classes. "The course was passed onto us and is a combination of several different resources," he explained. "The curriculum is split up into five modules: Developing Community, Developing Commitment, Developing Mission, Developing Ministry, and Developing Maturity. We have seen positive results using this curriculum, and I am certain others would benefit and be able to teach it even more effectively. I would be more than willing to share this resource with others who are seeking material on discipleship. It is important for church members and those who want to work within the church to know and understand what the church endorses, believes and practices."
The Future
"We are trying to fill the space that we have been blessed with at present," said Pastor Brown. "Sunday church attendance has remained around 115 in 2014-2015, but there has been a 26 percent increase in our midweek attendance. While I was concerned about our lack of numerical growth on Sunday services, I was encouraged to see the growth in our midweek attendance and financial contributions. We believe that 2015 was a year that the congregation grew spiritually stronger. We believe God is preparing us for another wave of revival and numerical growth. In 2015, we witnessed 18 water baptisms and eight filled with the Holy Ghost. This year we have baptized two and have seen four filled with the Holy Ghost. Through a series of miraculous events, a fund for a new church has been growing, so we are just waiting for God to open the door concerning property." The continued goal of The Refuge remains as constant as the beam of an island lighthouse. Love God, Love People and Stay Faithful.
For more information, please contact Pastor Brown at DBrown3671@att.net