Steeped in Civil War and musical history, Jackson, Tennessee is located on a section of I-40 between Memphis and Nashville known as Music Road. It's a beautiful city that has maintained its southern-town feel. In 1978, another important historical event took place.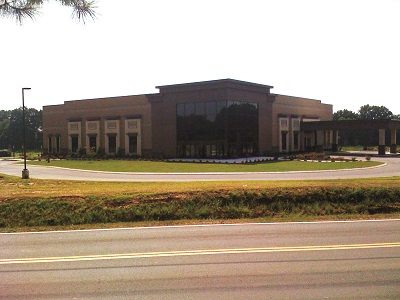 The Lighthouse Church started with a group of people who had a love for truth and a vision for progress. The first building was purchased and located at 250 Chester Levee Road. The vision continued, the church grew in attendance, and their second building was purchased in 1980 in downtown Jackson.
The church continued to grow and in 1991 land was purchased and, shortly afterward, a beautiful sanctuary and an activity center were built. "My wife, Bridget, and I were elected February 9, 2006 and our first service was February 12th," said Pastor Donald Lance. "There were around 150 members when we first came to Jackson. The facilities consisted of a 12,000 square foot church with a seating capacity of 300 and a 10,000 square foot activity center, five classrooms, a full gym, kitchen and upstairs youth room on six acres of land."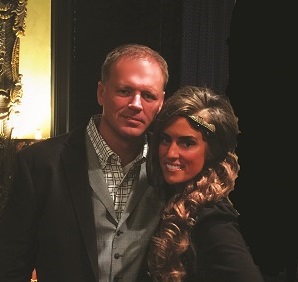 PRINCIPLES OF GROWTH & REVIVAL
There are many different aspects to revival; however, Pastor Lance believes that the most important key to having a growing church is a move of God. "A dead church is not going to grow," he said. "Nothing that is dead grows, so therefore we promote a move of God with prayer, worship, powerful preaching and gifts of the spirit. A fire always attracts people; if there is a fire, people gather. Also, I always try to stay positive in the pulpit (notice the word try). I do not bring things to the pulpit that can be handled outside the pulpit. Most things can be handled outside of the pulpit and the whole church does not need to know that a couple of leaders are fussing with each other and a few families in the church are upset at the way another family corrects their children. When I go to that pulpit, it's time to lay everything aside and create an atmosphere for people to believe that God can do anything today. Keeping it positive and creating a party (yes, I said party) atmosphere in the church is essential for church growth. If you have that, then you can add all the programs and organization to it."
The Lighthouse Church implements many events to reach out to the people of the community; it is known as a very friendly church, and when visitors come in, they feel very loved and welcomed. "Our Friends and Family Day is probably our biggest Sunday of the year and we connect with a lot of people," said Bro. Lance. "Also, our Trunk of Treats is a big event; we will have between 1,000 to 1,500 people come through depending on the weather and when it falls. Our website, however, is probably our biggest outreach. It seems that when people move into the area or start looking for a church online, they easily find ours. We also run vans to pick up children for Wednesday night Glow church and on Sundays as well."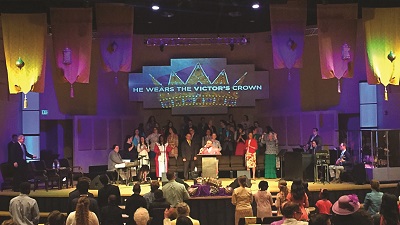 PERSONAL MINISTRY
The time demands on a pastor in this day and age are great and to remain effective a pastor must make sure his priorities are in the right place. "To me it's a given to prioritize them in the right order, and mine are God, family and then church," explained Bro. Lance. "We are Acts 2:38 believers, but many pastors through the years have not obeyed Acts 2:39; it says, 'the promise is unto you, and to your children, and to all that are afar off.' Notice the order: Save yourself, your children and the world. That's the order of revival. Too many have passed over their children trying to reach for the world."
Dealing with situations as well as people is critical, and it is important to maintain the proper focus or risk losing sight of what is truly important in ministry. "No matter how many problems we deal with in the church, there is always another one waiting," said Bro. Lance. "Even Jesus as He walked the earth did not fix them ALL. It says throughout the gospels that many were healed but not all. There was always someone else in line waiting, yet Jesus would remove Himself for prayer and rest. He set a principle for us as pastors to follow, and that is to lay it all down and take time for ourselves and time for our family. When it comes to the church, my priority is the full and voluntary staff. Jesus invested most of His quality time in the 12 disciples so they would be able to invest quality time into others. We have the wrong concept about investing into people. We have always thought that we must invest into the weak to make them stronger while the whole time we are ignoring the strong. When we do so, the strong become like the weak, and we find ourselves spinning our wheels. If we will invest in the strong, they will in turn strengthen the weak."
Pastor Lance shared five concepts that have helped him grow in his personal ministry. "I have learned to have multiple ministries," he said. "I am not a micro manager. I give our leaders control over their department or ministry and they learn what works and what doesn't because it rises or falls on them. My favorite answer to give people when I am asked about certain administration of our church is, 'I don't know.' 'Pastor, how much is it to send my child to youth camp?' 'I don't know, but our youth pastor would be glad to answer that.' 'Pastor, what time is that event starting for the children this Saturday?' 'I don't know, but our children's pastor would be glad to answer that.' 'Pastor, is choir practice still on for this week? I heard it was cancelled.' 'I don't know, but our worship director would be glad to answer that.' There are other men and women God has given to our church that can do some things a lot better than I can. If I try to do everything, I will suppress not only what I'm good at, but also suppress what they're good at as well.
"My second concept is I have learned that my vision must be greater than my ability. The church I pastor has already out-run my ability, but it will never out-run my vision. I can't compare myself to the guy across town or the guy in the next state. This is why Paul tells us if we compare ourselves among ourselves, we are not wise. It's not about how equipped I am; it's about how equipped my God is. Many can be more educated than me, out-preach me and out-lead me. But if I choose, no one can out-love me, out-pray me, or out-faith me, and because of that, God is going to take the church I pastor further than I could ever do it on my own.

"My third concept was a hard one but valuable. I have learned to let people leave. Give them back to God; they are His. We as pastors love the law of giving when it's about finances, but we hate it when it comes to saints. We don't want to give up those people. We are good at giving to God as long as it stays within the church we are building. The question is, are we kingdom minded? Let preachers under us grow and let them go. Let saints grow and if God chooses, or they choose to go, let them. The story in 1 Kings 3:16-28 when Solomon had to make a decision for two mothers claiming to be the mother of the same child proves my point. The real mother did not care if she got to hold it, cuddle it, feed it and raise it. She just wanted it to live and grow and be healthy, and she was willing to give it to the other mother even though she did not birth it, just so it could live and grow. And, ultimately, it was given back to her.
"My fourth concept was not to let a year define the church I pastor. A church is defined in 10-year increments, not one-year increments. This is not a sprint; it's a marathon. Peter got wrapped up more in where he was than where he was going; that's why he sank.
"Last, but certainly not least, I have learned that I must have balance. Anyone would try to walk across a 2×4 board lying on the ground. One only needs a little balance for that. But put that same board 20 feet in the air and see how many are willing to try. Why? The higher we go, the more balance we need. And, as a church, the more we grow, the more balance we need. I must not let what others think of me determine my balance, because if they determine my balance, they also determine how high I go."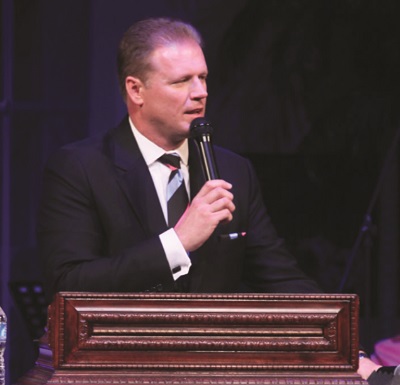 Organization and Management
The Lighthouse Church has a variety of ministries and Bro. Lance believes that teamwork is necessary to keep the organization running smoothly and properly. "I do not promote a one-man show," he said. "We have a team and, as a team, we share the responsibility of the church. Training, planning and meeting are important to a revival church that wants to continue to grow into the future. We have a yearly leadership summit where we meet in another city on Thursday night and stay until Saturday afternoon. We bring in a speaker for our sessions and it's always a time of renewing, fellowship and encouragement for us all. We also send some of our leaders to different conferences that meet the needs of their ministries. I also teach about 10 to 15 minutes at the beginning of our monthly staff meetings and recommend books to them for their leadership growth."
The staff, as well as volunteers of The Lighthouse Church, meet periodically in order to plan for future events and to decide the best way in which to execute those plans. "We have a yearly planning session where we serve our leaders a meal and go over the calendar for the upcoming year," said Bro. Lance. "We only set important dates at that time and our planning for the events is in our weekly and monthly staff meetings. A couple months before the yearly planning session all leaders are to submit the dates for their events through a secure page on our church website. This gives us a head start going into that planning session. We have a staff meeting once a week for our full-time staff and once a month for all other staff members such as department heads and those who are actively involved in certain tasks of the church. We do not require monthly reports; however, we do receive verbal reports in our monthly staff meetings. We also do not have job descriptions, yet each one knows their primary job in ministry when they are given it. They also know that they must give themselves to serve in whatever capacity they are called for."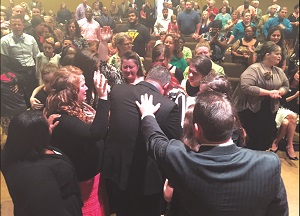 Current Facility
In 2006, Bro. Lance was elected pastor, and in the first two years, Lighthouse Church was able to renovate and even add new parking to accommodate growth. In February 2008, however, an EF4 tornado destroyed the sanctuary at 333 Old Humboldt Road and the church had to look for other options. "Through much prayer and guidance we purchased new property," said Bro. Lance. "We were able to buy 31 acres at 1435 Old Humboldt Road, and we built a new 22,000 square foot sanctuary. It will seat 500 and has seven Sunday school rooms, an administration wing with offices for staff, church workroom, ushers room, multipurpose room for events, children's church room, youth room and a full kitchen. We have seen exceptional progress in all ministries and departments, which has alluded to great growth in attendance so we are making plans now to start our first of five building phases. The first phase will be a new family life center but when we reach our final phase, we will be able to seat and service one thousand to twelve hundred people."
Plans For The Future
Pastor Lance and the Lighthouse Church are excited about the future and the direction of the church, and their vision is to continue to reach, build and give for the sake of revival and harvest not only in their community but around the world. "Of course, it should be the vision of every pastor for every church to grow numerically and to grow spiritually," said Bro. Lance. "So it is our vision to reach our city and surrounding areas with the gospel of Jesus Christ."