Like the city of Zion set on a hill, Bethel Pentecostal Church stands as a beacon of truth in St. Peters, Mo., a suburb of St. Louis. Signs along the drive encourage those who come to enter the doors with worship. Many ministries and pastors have come out of Bethel, and the truth of the Word of God still stands strong within its walls. Bethel's beginning was a miracle, from the purchase of the land to its growth, and the miracle continues on.
Pastor Andrew T. Urshan and his wife, Bethany, are carrying on the rich heritage of Bethel that began with the founding pastor, Bro. Rick Evans, and continued on through his father, Bishop Jonathan Urshan, now deceased. They have one son, Andrew Jonathan (AJ), almost 2 years old. The bishop's wife, Sis. Elizabeth Urshan, is still involved in music at the church.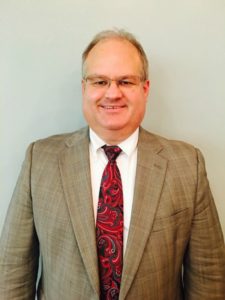 Principles of Growth & Revival
"Books and seminars can keep us informed of modern strategies regarding church growth," said Pastor Urshan. "However, just as with nature, there is a season for planting and harvesting. Prayer, compassion and communication of sound doctrine are at the core of Apostolic church growth. Other vital elements are unity, hard work, consistency, passion and time invested. True revival comes from God in due season, and flesh or human tactics should not be given the credit for God's divine work."
He added, "A love for people is the foundation of pastoral ministry, and it is important for the shepherd to always be watchful for the needs of the entire congregation.
The enemy often tries to distract the shepherd to overlook important areas of the ministry, but a pastor desires to be a problem solver and help everyone. The pie chart must be configured to prioritize vital aspects of ministry, personal devotion and family life."
Being a church in the middle of a growing suburban environment, Pastor Urshan and his team have learned that some traditional outreach methods are not effective or even permitted. They have found methods, however, that are successful. "With our location and ample acreage, events such as our annual Kid's Carnival, Trunk or Treat, Flea Market, holiday dinner and picnic draw the public to us," he explained. "These attractions, free to the public, require considerable expense, preparation and teamwork. I believe word of mouth advertising and interpersonal relations and invitations to family and friends are the greatest ways to get people to our services.
"Bethel's annual calendar includes a Back-To-School Youth Revival. This year's theme was Ignite. For the past 20 years, Bethel has sponsored the Azusa Gathering Single Adult conference, and our conferences have been tremendous. Each year, we set specific months for church-wide focused prayer and fasting, and we designate specific Sunday nights as revival services that have been largely attended and evangelistic."
Organization & Management
Bro. Urshan noted the following ministries within the church: Sunday school, nursery, kid's church, BYG (youth), ladies, men, community outreach, music, bus, pre-service visitor greeting and follow-up, P7 clubs, prayer team, residence and prison ministry, single adult and elder (Elite), young minister's class, drama team, and Hands of Praise signing team.
"We are fortunate to have a fairly good amount of people who want to find their rightful place in the Kingdom and have a burden for a ministry in the church," he said. "Our leadership model is patterned after Jesus, who was a servant leader. Servant leadership has been taught in ministry classes and to the congregation. My wife, Bethany, is a vital part of my ministry at Bethel. We strive to live out the servant leadership ideology. However, there is always a need for more selfless workers. We, like most churches, deal with the Pareto principle (80/20)."
Special Miracles
"We have seen many miracles and many prayers answered," said Pastor Urshan. "God is faithful in answering prayer, but people often make a prayer request and later forget to testify of the request being answered.
"Bro. Faulkner, one of our elder saints, was an amazing miracle. In a coma for 10 days with only a 10 percent chance of living, his son refused to unplug him from life support. Prayer was made, the Lord raised him up, and he still worships in Bethel today. Besides being a soul-saving station, we are praying to see more healings and miracles in the church."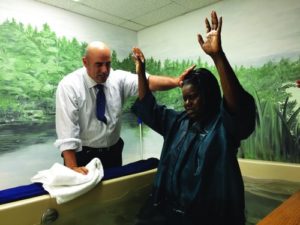 Personal Ministry
Bro. Urshan feels fortunate to have a rich Apostolic heritage and specifically an extensive ministerial heritage. He said, "The Word of God is the ultimate guide for ministry and Christian living, but I also have great confidence in our Pentecostal pioneers and seasoned elders, who paved the way for us. Many of their convictions were God-given and born out of prayer and sacrifice. We shouldn't easily dismiss those convictions. The challenge for ministers today is to develop strong convictions as those in previous generations did."
The Bethel church schedule includes four preaching and teaching opportunities each week, according to Pastor Urshan. "That leaves many topics and texts to be explored," he said. "Pastors always consider titles and methods of delivery to keep people engaged, and we love preaching uplifting and encouraging messages. I also try to preach on vital subjects such as redemption, the new birth, judgment of sin, godly living and the soon return of Jesus Christ. Preaching should cause people to rise to their feet in excitement but also bend their knees in prayer and repentance."
Current Facility
"We are blessed to have a strategic location in our community as well as seven acres with three building structures on the church property, including a youth activity facility," said Pastor Urshan. "Our sanctuary was recently remodeled and is spacious enough for growth. In the area of logistics, we lack classroom space, storage and kitchen/fellowship areas. Our next building project will be a Family Life Center, which will include a gym, meeting rooms and an expanded kitchen and fellowship areas."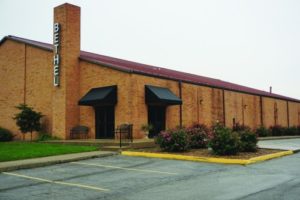 Personal History
Pastor Urshan was born in Centralia, Ill. where his father pastored for approximately 20 years. "Dad was a great pastor, and First Apostolic Church is still a thriving church today, pastored by my older brother, Jonathan Urshan," he said. "The church has produced many pastors and ministers who are still in the UPCI today.
"I felt conviction at a young age, was baptized at age nine and received the Holy Ghost at Illinois Camp at age 11. I am thankful for the grace and mercy of God and the people of God. Growing up in a preacher's home, I have seen the good, the bad and the ugly, but have remained very positive and hopeful in my assessment of saints and the ministry. Many unforgettable saints, enduring many trials and yet remaining faithful, are my heroes."
Pastor Urshan felt his call to ministry during his late teen years but did not seriously consider the ministry until the call became stronger during his secular college years. He said, "I attended Indiana Bible College and became involved in every ministry I could, including leading Harbor Lights chapel services in the inner city, nursing home ministry through Calvary and leading the Ministerial Student Association (MSA). Ministry experience helps one to become more confident and able to teach, preach and help people. During my last semester of Bible college, I was blessed to lead the Youth Ministry at First Apostolic Church, traveling three hours each way on weekends to conduct Friday night youth services, teach Sunday School class, play the drums, etc., and travel back after Sunday evening services to IBC for the Monday morning class. After graduation, I served as youth pastor and then assistant pastor at First Apostolic under my brother, Jonathan, and was privileged to be given the opportunity to experience every aspect of ministry."
Church History
Pastor Urshan recalled Bethel's history: "With permission from their home pastor, Elder Guy Roam of Bridgeton, Mo., Bro. Rick Evans, his wife, Pat, his father and mother, Bro. and Sis. Charlie Evans, and their family began holding services in their home in the then-rural area of St. Peters in the early '80s. This area, mainly farmland and countryside, became part of one of the top five fastest developing counties in the nation by the mid-'90s. With a handful of saints, in less than 10 years a small building was built to house the young congregation. By 1989, due to a rapidly growing congregation, the founding pastor's vision and dream of a much larger building came to pass. This structure houses our congregation today, and we are blessed to have some of the founding members still attending Bethel today."
Pastor Urshan recalled a difficult adjustment: "We lost several key men in the church in a short period of time, including my father, Bishop Jonathan Urshan, two faithful Jewish brothers who always sat front and center, and a dear friend and supporter of my father's ministry, Bro. Ray Elliott." He continued, "I was blessed to co-pastor with my father for three years and miss his companionship, knowledge and wisdom on a daily basis.
"Although we are a church of diversity and a full range of age groups, we cherish and honor our elder saints and original members, some of whom still attend Bethel and seldom miss a service. My wife and I love our church and feel blessed and honored to serve such a wonderful group of people."
Human Interest
Pastor Urshan enjoys extensive recreational activities, including ATV riding, bass fishing, target shooting, tennis, basketball, golf and ping pong.
He was born into a family of passionate preachers, including his father, his brother and several cousins. He said, "I have gained insight from so many dedicated and able communicators of truth. I was taught to appreciate the Word as it goes forth and am always in search of a good thought. Messages preached by pulpit giants, such as George Glass Sr., J.T. Pugh and James A. Johnson, among others, live on in my mind and heart. Blessed with godly parents and grandparents, my father has had the greatest influence of all."