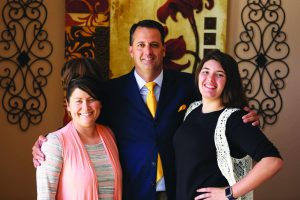 It's not the only church, but if you are looking for a dynamic church that loves Jesus and is making a difference, then look no further because you have found that church! With a friendly atmosphere, passionate worship, incredible music and dynamic teaching and preaching, welcome to Crossroads New Life Tabernacle in Deville, Louisiana, pastored by Bro. James White.
Located 30 minutes northeast of Alexandria, La., Deville is a rural community that has two caution lights, one convenience store and two burger joints. It's country living at its finest, and a hunter and fisherman's paradise with Dewey Wills Wildlife Management Area and Larto-Saline Lake Complex just minutes away. During the fall and winter months, friends and families celebrate by roasting hogs over an open fire and telling stories from the past, which has been an annual tradition for as long as anyone can remember. Deville is a family-friendly community where people go out of their way to help one another.
Crossroads New Life Tabernacle focuses on being the kind of church described in the Bible –
centered around practical teaching, heartfelt worship, authentic friendships, meaningful prayer and genuine care for those in need. "When we come together there is a high expectation for a move of God," said Pastor White. "You will find a variety of ministries to meet your needs. Regardless of age, race or interest, you are sure to find something for you and your family! Our church is a place that has grown big enough to engage every member of your family in a variety of activities and ministries, while retaining a heart that is big enough to know you by name and embrace your family when times are tough. In short, you would love Crossroads New Life Tabernacle!
Personal History 
Pastor White was raised in the church from the age of seven, received the Holy Ghost and was baptized at the age of 11 in Forest Hill, Louisiana where his family lived until they moved to Deville in 1991. "I did not live for God between the ages of 13 to 16," he said. "I went to church, but I did not actively live for God. At the age of 16, God started dealing with me about my life. One day I was under such strong conviction that I came home from school and went to my room. I sat on my bed, looked to my right and saw the corner of my dusty Bible that had been tucked away under my bed. I grabbed it and opened it up, and my eyes immediately fixed onto Matthew 10:7. I saw the word preach and I closed it up, threw it under my bed and walked out of my bedroom to leave. When I stepped out of my room, my dad, who had a golden telephone line to Heaven, said, 'God's been dealing with you; would you like to go to the church with me to pray?' At that point, I couldn't say no, because God was definitely trying to get my attention. That day I went all in and today I'm still living for God and preaching this wonderful Gospel."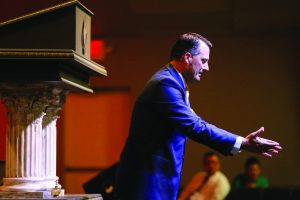 Bro. White started preaching at the age of 17 and served as youth pastor at Big Island First UPC from 1997–2003. In January 2004, he became the assistant pastor to his father, Bro. Danny White, at Big Island First UPC and served in that position until late 2007. "In 2007, my family and I moved to Colorado to help a church in the Denver area," explained Bro. White. "We worked with that church for three months before returning to Louisiana. In February 2008, I served in my very first full-time ministry position at The Pentecostals of Lafayette, pastored by Bro. Derald Weber. I served in that position until May 2010. Because of my dad's health issues, in 2010 he called and asked if I would consider coming home to pastor the church. After praying about it and talking with my pastor, I agreed to come home to preach. When we arrived we knew that God was calling us back home. On May 23, 2010, our church, with only 35 members, voted to elect us as their lead pastor."
Bro. White had some major influences in his life and credits them with helping him get to where he is today. "Rev. Danny and Louise White, which is my father and mother, have been a constant voice and help in my life," he said. "I honestly would not be where I am today without them. Rev. Derald and Karen Weber became my pastor in 2008. Their leadership put some finishing touches on my wife and me before we began pastoring. He is my pastor, and I continue to seek counsel from the Webers today."
In his leisure time, Pastor White enjoys spending time with his wife, Susan, and his daughter, Hope. He enjoys fishing, hunting, and spending time with those that he can be himself with.
Principles of Growth and Revival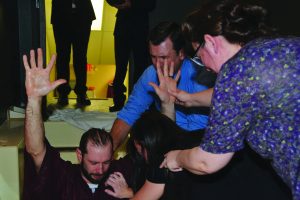 There are many components to growth and revival, but the most important key to having a growing church, according to Pastor White, is sharing the vision God has given and following up with a strategic plan. "Vision is about identifying where we are in our stage of growth and strategically planning to get to the next level," he said. "Strategic planning is being intentional about spiritual and numerical growth. We plan and execute our plan for growth. I made a statement in 2010 that became a catch phrase for us: 'It's not if we grow, it's when we grow.' I have three things at the top of my list that I do weekly: spiritual health, sermon preparation and member care. My spiritual health involves daily prayer, study of the Word, and fasting. Sermon preparation is a very important key to church growth. I feel like every sermon I preach should be top-notch, anointed, and interesting to both the members and guests. It's my opinion that guests will come back if they have heard a well-crafted and anointed sermon, and members will invite their friends and family to hear a well-crafted and anointed sermon. Member care is important to a revival church. Our church is too large for me to touch everyone weekly, so my wife and I create a weekly list of members to call or visit. I am blessed with a pastoral staff and ministry leaders who do a great job in providing member care as well."
Crossroads New Life Tabernacle utilizes three important methods to keep their church on the cutting edge. These are social media, big days and moves of God. "Social media has given us the ability to promote our church," explained Pastor White. "We use it to celebrate what is happening at our church as well as promote upcoming events. We think of big days as seed days. We plan four to six big days each year. We invite everyone we know, a seed is planted during the services, and we eventually harvest from the seeds planted. Last, but certainly not least, we structure our services to have a move of God. From song selection to sermon selection, we are strategically planning our services so that everyone will feel the presence of the Lord. We go to every service believing that someone will repent of their sins and get baptized for the remission of sins, experience the gift of the Holy Ghost, receive healing, and experience deliverance."
Organization and Management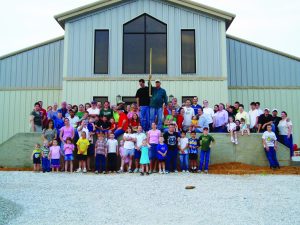 With a thriving church and a vast variety of departments and ministries, organization and management is critical to keeping everything in order and working to its full potential to advance the kingdom of God. "I personally meet with all of my department leaders during a quarterly meeting called Advance 300," said Pastor White. "During this meeting I will impart to our leaders for 30 minutes, our administrative pastor will address what we call housekeeping, and then we finalize our calendared events for the next three months. Every department leader receives a ministry description outlining their position. They also receive a policy and any procedures that are associated with their department. We do not require monthly reporting from our leaders; however, my administrative pastor talks or meets with our department leaders monthly. We also conduct an Annual Ministry Workshop, which is a one-day event for our department leaders, ministry volunteers, and anyone who wants to get involved. During this meeting, I cast my vision, we hear from a guest speaker, and then we spend the rest of the day planning big events, community events, sermon series and outreach activities."
Church History 
Crossroads New Life Tabernacle has a rich heritage that dates back to 1971 when it was named Big Island Pentecostal Church. It was started by Bro. A. A. Paul in the old Harmony Baptist Church building. Bro. Paul pastored the church until 1982 when he retired, and the congregation elected Bro. Dale Hutchinson, who served as pastor until 1991. "In 1991, my father was elected pastor of Big Island Pentecostal Church," he explained, "and in 2005 he founded what is now Crossroads New Life Tabernacle. The church was completed in 2005 and offered 12,000 square feet of worship, fellowship and education space. Dad served as the pastor until 2010 when he retired due to health issues. In 2010, I was elected as the lead pastor of Crossroads New Life Tabernacle and my dad served as the bishop of our congregation.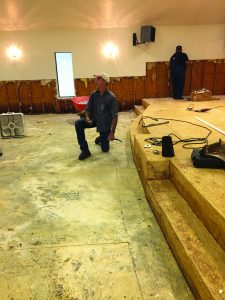 "The first sanctuary was a small building with around 1,700 square feet. There was an office, two very small prayer rooms, a fellowship hall, a small sanctuary that would seat about 100 people comfortably and some buildings outside that served as Sunday school classrooms. When we started at Crossroads New Life Tabernacle in 2010, there were 35 voting members. The church had a few years of decline due to health issues that my dad started experiencing in 2006. We held our first service on May 29, and I preached as if we had a full house. We treated every service as if it was a full house, and I preached as if the 30 to 40 people were 300 people."
Current Facility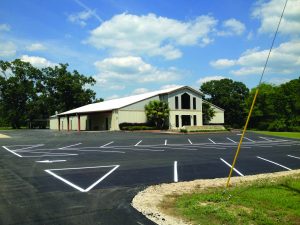 The current facility is a 12,000-square-foot building sitting on five acres of land with a fellowship area and kitchen, five classrooms, a nursery, prayer room, bookstore and offices. The sanctuary will seat 300 comfortably. "My late father was the pastor at the time it was built," said Bro. White. "God gave him a vision of a church sitting at the crossroads of Deville. He had experienced this vision several times until one day God led him to an oak tree in this very heavily wooded area. He stayed there for hours soaking the base of that tree and the leaves on the ground with his tears. God spoke to him that day and confirmed that his vision would be fulfilled and a church would sit where he had prayed and wept before the Lord.
"The property was heir property and the owners were not interested in dividing it up and selling it at the time, so dad went to the oak tree again. He soaked the base of that tree and the ground with his tears as he fervently prayed for direction. God told him to go ask again, so dad went again. He was turned down a second time, so he went to the base of the tree a third time and repeated the drill. He wept and prayed and God said, 'Go again.' The heir that dad was talking to said, 'You don't give up easy, so I'll ask the heirs if they would be willing to sell.' He came back to dad a couple of days later and said, 'I've talked to the heirs, and you'll never believe it.' Dad said, 'I already believed it because God sent me to you.' God went before us and we purchased the property for $18,000. A few short years later we started construction on a 12,000-square-foot facility. To save money, our members rallied together behind the carpenters in our church and we built this building that we have today."
With a current growth rate of 12-15 percent each year, the future plans for Crossroads New Life Tabernacle include a new sanctuary and conversion of the existing building into a family life center and education suite, as well as discussing plans to build a facility for their student and children's ministries.
Vision for the Future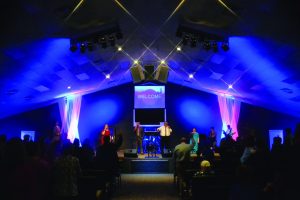 The vision for the future of Crossroads New Life Tabernacle is to be a growing Apostolic church that develops strong and healthy Christians who are willing to take this Apostolic message to the whole world. "This vision includes growing our local assembly in Deville and our Jonesville, La. campus through making disciples who make disciples," said Pastor White. "God gave me a vision of multiple campuses in 2010. In 2015, we launched our first daughter church and have plans to do more as God leads us to those open doors. Our goal is to grow through evangelism and discipleship at all of our campuses."