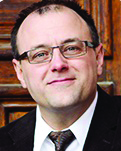 I have contemplated this portion of Scripture for a bit over the years. What are your thoughts on it? The way it reads is pretty direct. It may seem a bit frightening for the sake of the backslider. Any insight would be deeply appreciated.
Hebrews 6:4-6, "For [it is] impossible for those who were once enlightened, and have tasted of the heavenly gift, and were made partakers of the Holy Ghost, And have tasted the good word of God, and the powers of the world to come, If they shall fall away, to renew them again unto repentance; seeing they crucify to themselves the Son of God afresh, and put [him] to an open shame."
I understand how respect for Scripture to be the very words of God should give serious pause for what this means about backsliding; that is God's point by inspiring this text to the Hebrews. That said, the context of the passage is critical to understanding the particular verses. This passage is written to the Hebrews, or Jewish converts, to Christianity. They were under increasing persecution because they were "kicked out" of worshipping at the Temple by the leaders of Judaism. When that occurred, the Roman government started persecuting Christianity because they respected things of antiquity but had no respect for "novelty" or new religions. Christianity had been protected up to that point by being seen as an outworking or branch of Judaism.
Under this intensifying persecution, all a Jewish Christian needed to do was return to Judaism for both them and their loved ones to be safe. However, if a Jewish Christian was saved and then chose to reject the Messiah for a return to Judaism, what they did is agree with those who crucified Jesus; thus they "crucify him afresh" (Heb. 6:6). To return to Judaism would essentially be to reject the Lord Jesus and thereby reject the only way to salvation (Jn. 14:6). From that place of rejection of Christ as the way, it is impossible to be saved in that place, because you rejected the only means of salvation; the only Door, the only Way, the only Sacrifice, the only Mediator.
This theme is shown in other passages such as the one regarding blasphemy of the Spirit (Mar. 3:29) or being turned over to reprobate minds (Rom. 1:28). In each case, the rejection of salvation by the individual in an ultimate sense is in view. God is not willing that any should perish (2 Pet. 3:9); the reason people do so is because they reject Him and never turn again to salvation. When people start rejecting things like Jesus' name baptism, speaking in tongues as essential, a separated godly lifestyle of faith, or other clear apostolic truths, the admonition or warning of this passage would be needed. Why? So that through this necessary warning revealed in God's Word we might be able to also add, "But, beloved, we are persuaded better things of you, and things that accompany salvation, though we thus speak." (Heb. 6:9)