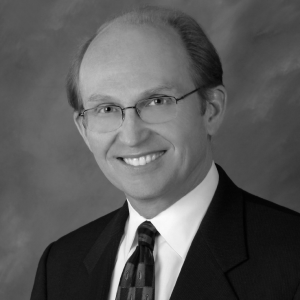 The Family Ministries Council was established in 2013 as part of the UPCI's commitment to raise awareness of our families' needs and provide resources to assist in strengthening and guiding families. UPCI General Secretary Jerry Jones chairs the Family Ministries Council, which is dedicated to serving Apostolic families. The council is a cooperative effort of Youth Ministries, Ladies Ministries, Apostolic Man, Children's Ministries, and the Office of Education and Endorsement. Its mission is to coordinate the efforts of the UPCI's focused ministries to children, youth, ladies and men in order to serve our families holistically.
Three important initiatives of the FMC can greatly benefit the local church:
       Life Line – It's a fact that many families are struggling and failing in our world. Chad Flowers, along with a team of qualified, credentialed Apostolic authors, has developed a series of pastoral counseling guides for families in crisis. Each Life Line guide contains case studies, statistics, interview questions, biblical insights, resources, and a sermon or lesson on a specific crisis topic. Credentialed UPCI ministers can download current Life Line guides from the family ministries website free of charge. They include topics such as Dealing with Divorce, End of Life Issues, Depression, Substance Abuse, Domestic Violence, Addiction, Anger, Bullying, Death of a Child, Financial Stress, Discouragement, and more. Counseling guides on additional topics are under development currently, and will be released at General Conference 2018.
Family Bible Week – Strong families are built on the principles of God's Word. The UPCI Family Ministries Council has developed a collection of resources for pastors who wish to encourage families to commit to reading and discussing the Bible together. Resources include articles from Apostolic authors, sermons, and recommended books and websites. A promotional poster and graphics which pastors can adapt for their local church are also available on the website.
The Apostolic Family: Insight for Living in the Twenty-first Century.  FMC is excited to announce a full-length book to guide Apostolic families in the 21st century. Contributing authors include David & Connie Bernard, Stan & Marlene Gleason, Brent & Rachel Coltharp, Marvin & Claudette Walker, Anthony Mangun, Terry Pugh, Keith & Janice Sjostrand, Mel & Lisa Reddy, and more. The book will consider all aspects of family life from academic and biblical perspectives. This groundbreaking book is scheduled for publication with Word Aflame in the summer of 2018, and will be released at General Conference 2018.
Our secular culture does not provide adequate support for families. Indeed, the biblical concept of the family, including the institution of marriage, is under attack in many Western nations. Apostolic families are an important witness to God's plan for families and they need support and encouragement. The Family Ministries Council is committed to providing resources to local pastors to assist them in ministering to families in crisis.
For more information about the UPCI Family Ministries Council, please visit http://www.upcifamily.com. You may also sign up for the FMC email newsletter through the website.