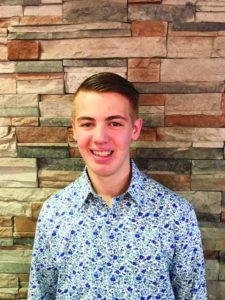 Many would think that 15 years old sounds a bit young to start a ministry, and for it to already be impacting so many lives sounds even more shocking. Ethan Tucker didn't let his age stop him. This young, vibrant, 15-year-old children's evangelist from Springfield, Ill. started ministering at just 12 years of age. Shy probably wasn't the best word to describe Ethan growing up. "I'm a very funny guy naturally," he said. At the age of 12, he was being mentored by Bro. ??? Wagner – a children's minister that Ethan has looked up to since the age of six. Ethan soon started teaching a Sunday school class, then at the age of 14, he began buying his own props and making his own collection for his children's ministry.
Ethan's biggest piece of advice for any other young minister starting out would be to always have a servant's heart. He always wanted to help in any way possible and for him that started by learning to put the puppets and props away and cleaning up the platform after Bro. Wagner ministered to a group of children. "I would just listen and take in every word Bro. Wagner would say," said Ethan.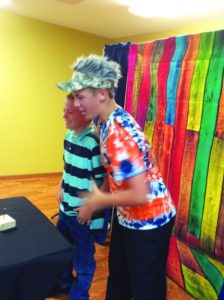 Looking back on his journey, Ethan's favorite memory was when two people received the Holy Ghost the first time he led a children's service out of town. "God did His magic, and it was nothing special on my part. I have not been to one place since then that someone has not received the Holy Ghost. We serve an awesome and good God!"
Our children are the next generation of the church. The Bible talks about how you should train up a child the way it should go. "One thing I've learned is, if you reach the kids, you can get the parents," he said. "To me a children's service is one of the most beautiful sights to see."
Ethan Tucker can help with special services, children's services, summer vacation Bible school, puppetry, and gospel illusions. He can be contacted by mail at 2305 E. Grandview, Springfield, Ill. 62702, by phone at 217-361-4126 or by email at kidzoneministries@gmail.com.