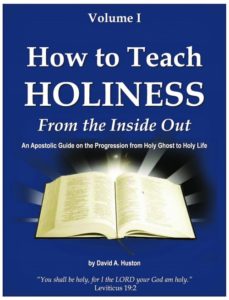 "I've been concerned for a while about the direction the Apostolic movement is going concerning holiness, especially external holiness," said Pastor David Huston of Carlisle, Pa. "In talking to people, I have found that some pastors are losing the battle for holiness, because they really don't know how to teach it in a positive, upbeat way. Some have given up even trying to fight the battle. To be honest, it really bothers me to see this important part of who we are slipping away."
Bro. Huston explained the background behind his book about holiness: "In 2013, I was asked to teach seminars on holiness in seven cities in South Africa. I had been asked to focus on the principles, rather than the standards. As I was preparing, I got the idea for my book, How to Teach Holiness From the Inside Out. This book was written specifically for pastors and others who are responsible for teaching holiness to God's people. One point I make in the book is that holiness teaching should not be limited to pastors. Why not equip women to be able to teach women about holiness? This may make it a whole lot easier for some to accept it."
The book begins by describing the current battle for holiness and why it matters. It then provides an in-depth definition of holiness, explains why it must be pursued and what should motivate us to strive for it. Bro. Huston said, "To me, the new and unique part of the book is my description of seven eternal principles of holiness, which come directly from the attributes of God. These principles were revealed in the Garden of Eden, and every legitimate holiness standard is based on at least one of these principles. I believe that once people understand the principles, they will be more inclined to embrace the standards." He noted that toward the end of the book, there is a lengthy question-and-answer section.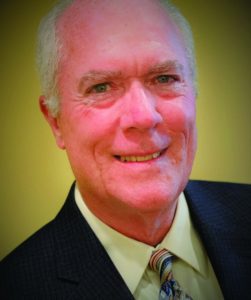 Asked why the topic of holiness is so important today, Bro. Huston said, "God has always wanted His power associated with holiness. If we lose the battle for holiness in our movement, we will lose that special anointing of power that rests upon us. This makes preserving holiness in the Apostolic church extremely important for the harvest of the last days."
The purpose of How to Teach Holiness From the Inside Out is to provide pastors and teachers with practical tools that will strengthen their effectiveness in teaching holiness. Bro. Huston also published a companion book titled Jesus Bought a House for those being taught on the subject of holiness. Lesson outlines that follow the chapters in this book are available along with PowerPoint slides. Both books can be ordered at RoshPinnah.com or by emailing Pastor Huston at DAHuston@aol.com. How to Teach Holiness is $24.95, and Jesus Bought a House is $14.95, and discounts are available for volume purchases. The lesson outlines and PowerPoint slides are free downloads on the site.