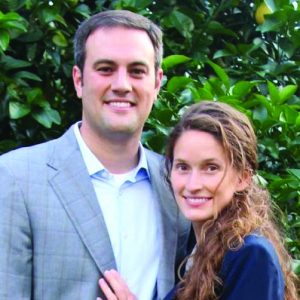 After the extremely destructive Hurricane Harvey crashed into Texas,  thousands of people were left with major decisions to make. They had to decide what to do and where to go in a very short time. Many homes were destroyed, and many lost everything they owned. As the ferocious waves crashed and the flood waters rose, heartfelt tears were shed. People felt hopeless and a great weight of loss overcame many. Some found families to turn to, some found other safe havens, and then there were those that found Eastgate United Pentecostal Church in Vidor, Texas.
At the time of such despair, Eastgate UPC was a godsend. The church hadn't intended on being comfort for those in need. But as the hurting people came in droves, the church did whatever it could to help. They filled the needs until a safe place was established for them to go, according to Pastor Matthew Tuttle and Bishop George Edwards. Almost every one of their church members was affected in some way. Some homes were flooded, some lost all belongings, and half of them had no insurance.
"The military, the Cajun Navy, and individual rescuers dropped people off all night long as they were rescued from their homes," shared Pastor Tuttle. Several churches in the area flooded, losing all contents.  "It's heartbreaking to see pews and other church-related items piled along the road with the other wet and moldy debris," he said. More than 150 non-members sought refuge in the Family Life Center at Eastgate UPC.
Thankfully, the church building itself sustained little damage as a result of the flooding. There are aerial photos that show the water surrounding the church; the church itself appears like an island. The area news reporter told the church relief workers that it looks as if God held back the waters so that Eastgate UPC could be used by God to minister to hurting people.
So many of the people came inside looking distraught, with heavy shoulders and heavy hearts, according to Pastor Tuttle. The number one mission for Eastgate was to offer the hurting hope, to reach out with open arms and hearts, and to minister not only to their obvious needs but also to the pain inside. He said concerned brothers and sisters from around the world have given supplies to help distribute to the people in need. God has moved on the hearts of people from Oregon to Europe to send what is needed in this time of need.
As we all know, the cleanup in Texas has been a big job. Some homes were destroyed beyond repair, while many others had to be ripped down to the studs. Driving down the streets, there are mountains of furniture, carpet, wet sheetrock, appliances … this alone will take the city months to clean up. You can see families trying their best to pick up the splintered pieces of their lives. Many smile a weak smile as the car passes, showing there is life and love after devastation. The destruction and waves of ruin are everywhere. But people have come together to lend a helping hand. Hopefully, after all the despair and loss fades, each person will rebuild their lives with the one thing that can help all . . . hope.