Is having the Holy Ghost and walking in truth all that is needed to fulfill God's plan for our individual lives? Many people struggle, wondering if there is more to God's purpose. Sis. Kim Haney, a pastor's wife in Stockton, Calif., shared her story and what it led her to discover.
"In the summer of 2006, I was a young mother and struggling with trying to find my identity and place in the Kingdom of God as inside voices were telling me I needed to be out ministering to others, leading and doing things for God but inside I felt so limited and tied down by the needs of my five young children," said Sis. Haney. "It was during an evening walk on a long, dirt road when the voice of God randomly spoke so clearly to me these words, 'Do you really want to please Me?' I was surprised, especially when it came again. My response was, 'What do you mean, Lord? I have given You my life!' If I have ever heard the voice of God, I heard it that day. The Lord said, 'I have given you five children. If you truly want to please Me, then they are your ministry.'
"That day on the dirt road forever changed my perspective of life and it made me take an honest look at myself and my raw, exposed motives. From that day, my children became my first and foremost congregation and priority ministry. Not only did it please God, but it brought me back to my original purpose, which in turn brought peace.
"I asked the Lord where to start and He directed me to instill the discipline of early morning prayer into their lives. I would wake them up 20 minutes before getting ready for school. We would pray, and I would dig out short devotions from the Bible and various books. I needed something that kept their attention as young kids but also targeted the spirits that they would fight and confront in their generation."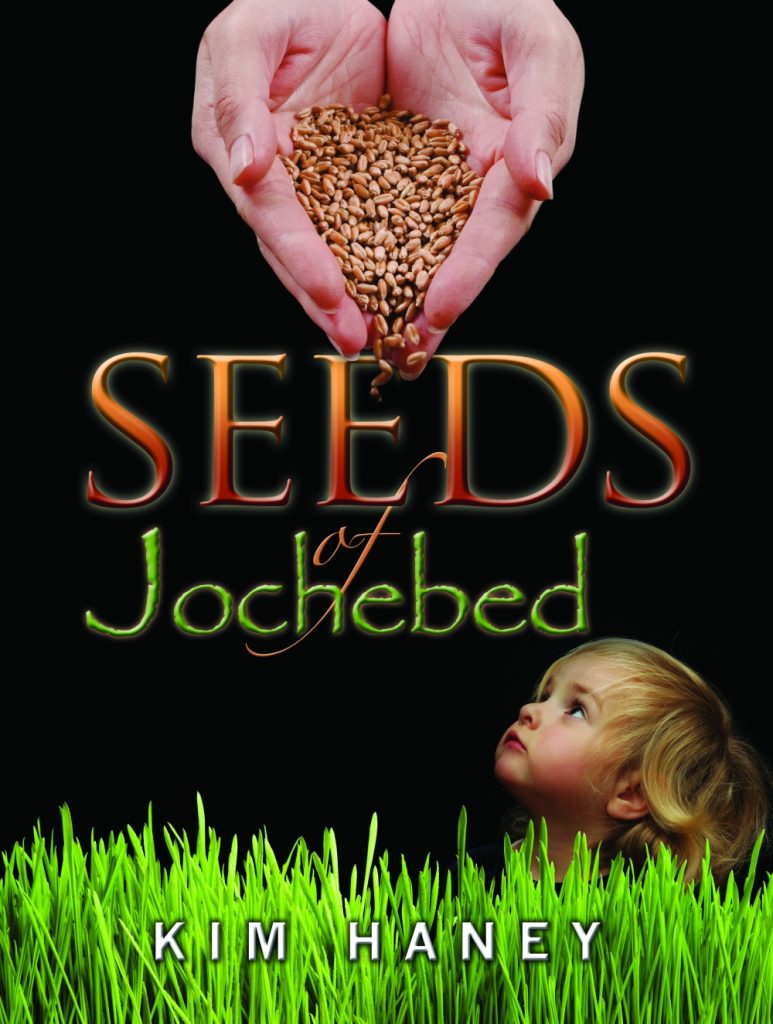 In 2009, the Lord prompted Sis. Haney to compile a book called Seeds of Jochebed, which is designed to help mothers plant seeds of biblical truths into their children through a daily reading.
"This type of teaching is important because from the beginning it was instituted by God the importance of the parents teaching their children (Deut. 6:4-7)," she said. "It's through teaching that understanding is birthed, and if a child has understanding (rather than serving God becoming just a bunch of rules), it forms roots from which a love for God can be cultivated. Loving God is what will keep them close to the church.
"When God gave Moses instruction on how to keep the children of Israel from idols once they entered the promised land, He summed it up in two commandments: Make sure your children know the doctrine of one God, and that they love that one God (Deut. 6:4,5). How can you make someone love someone else? By teaching them about Him (Deut. 6:7) and embedding it into their soul through teaching. The kids of this generation must know Him, for they are facing unrestrained forces of hell as we near the coming of the Lord. Seeds of truth will transmit a love for their God. I started when my youngest was around three, and my oldest was 13. Jochebed only had Moses for the first few years of his life, but what she planted into him became stronger than the pull of Egypt."
Sis. Haney notes that there has been positive feedback from mothers with kids of all ages. Her book has also been used in some churches for teaching new converts. The cost is $15.95 and can be purchased from pentecostalpublishing.com, amazon.com, or clcministry.com.
Sis. Haney and her husband, Nathaniel Haney, pastor Christian Life Center in Stockton, Calif.