New Poll Shows Encouraging Pro-Life Trends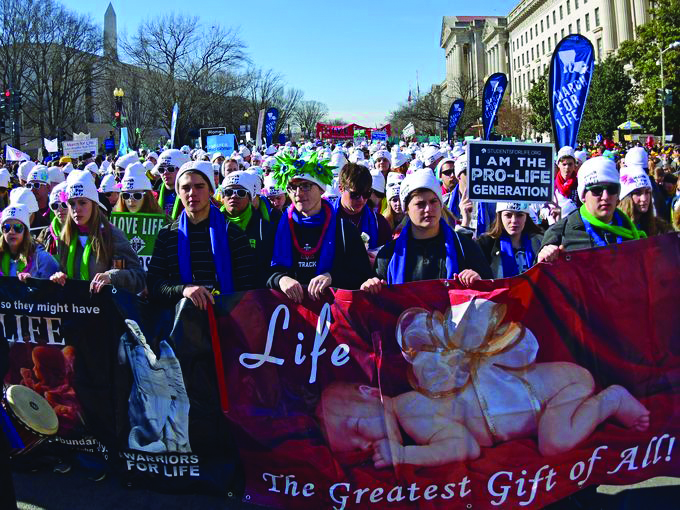 A new poll showed that 52 percent of respondents described their position on abortion as "pro-choice."
However, the poll, from the Knights of Columbus, also found that 44 percent of respondents described themselves as "pro-life." Four percent said they were unsure.
In last year's poll, 56 percent said they were "pro-choice" and 39 percent said they were "pro-life."
"Polling often finds conflicting views on the question, with voters leaning slightly more 'pro-choice' than 'pro-life,' and relatively widespread anxiety about the prospect of overturning the Court-invented 'right' to abortion," says Guy Benson, political editor for Townhall.com.
Among the other findings in the poll:
76 percent believe that legal abortion should be limited to the first trimester, allowed in only rare circumstances or prohibited entirely.
50 percent believe abortion should only be allowed in rare circumstances or prohibited entirely.
52 percent said abortion "does more harm than good" in the long run.
29 percent said it "improves a woman's life."
Also, more than 60 percent of respondents said they were in favor of a ban on abortions after 20 weeks of pregnancy.
The House passed legislation in January that obligates healthcare workers to provide a specific level of care to babies who are born alive after an abortion attempt.
The Born Alive Abortion Survivors Act passed the same day that the annual March for Life rally was being held in Washington, D.C., which protests abortion on or around the anniversary of the Supreme Court's Roe v. Wade decision that made abortion legal nationwide. The bill passed 241-183, with help from just six Democrats.
The legislation would hold any healthcare provider at the scene criminally accountable if an abortion is botched and a baby is born, and the provider fails to help the infant. Actions they
could take include bringing a baby to a hospital or using the same type of medical care that they would toward a baby that is born premature.
—–
Majority of Refugees Admitted into U.S. Under Trump Are Christian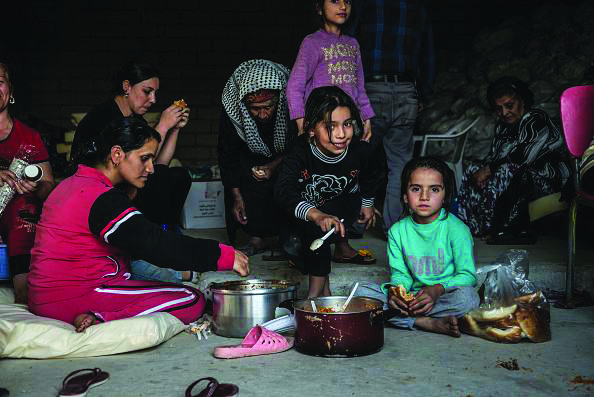 Over the past year under the Trump administration, the majority of refugees admitted into the U.S. have been Christian.
This is a reversal of the religion of refugees who were admitted into the U.S. under President Obama. Under Obama, the majority of refugees were Muslim, but under Trump, 60 percent are Christian, reports the Washington Examiner.
Additionally, only 13 percent of refugees admitted into the U.S. this past year have been Muslim, making the Christian to Muslim ratio roughly six to one.
This trend appears consistent with President Trump's travel ban, which restricts refugees from six predominantly Muslim countries, including Syria, Iran, Chad, Libya, Yemen, and Somalia, as well as North Korea.
Center for Immigration Studies Senior Researcher Nayla Rush noted, "The shift follows complaints by Christian groups that the Obama administration had overwhelmingly favored Muslims and ignored the plight of Christians, especially in Muslim nations."
—–
Google Home Devices Identify Muhammad and Buddha, But Not Jesus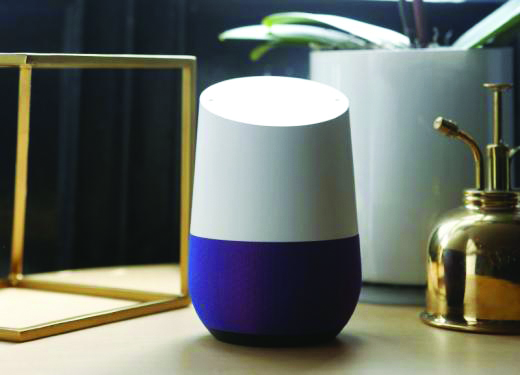 Many Christians are outraged after discovering that Google Home devices will identify Muhammad, Buddha and Satan, but not Jesus.
Devices like Google Home and Amazon's Alexa, which can play your music, tell you the weather, answer various trivia and make phone calls, are becoming increasingly popular (one in six American adults owns one), and that is why many are concerned that the device may be biased against Christianity.
The Christian Post reports that television producer, author and speaker David Sams did an experiment in which he compared the answers of Alexa with those of Google Home.
Sams reported that when he asked Google who Jesus Christ is, it responds, "Sorry, I'm not sure how to help" or "My apologies, I don't understand." However, it was able to identify other religious figures such as Muhammad, Buddha and Satan.
"I even asked Google, 'Who is David Sams'? Google knew who I was, but Google did not know who Jesus was, Google did not know who Jesus Christ was, and Google did not know who God was," Sams said. "It's kinda scary; it's almost like Google has taken Jesus and God out of smart audio.
"I don't know if there's some kind of wizard making these decisions or if it's some kind of oversight. But whatever it is, they need to address it immediately."
Sams encouraged customers to get in contact with Google to fix this issue.
—–
Churches Flooded by Harvey Can Now Receive Aid
Churches suing the U.S. government for funds to rebuild after Hurricane Harvey received some good news at the start of 2018: The Federal Emergency Management Agency (FEMA) has revised its policies to make churches eligible for federal assistance following a disaster.
In the very first line of the 200-page+ guide for FEMA's public assistance program, the agency explicitly clarifies its new stance welcoming churches and other religious facilities that offer public services.
"Private nonprofit houses of worship will not be singled out for disfavored treatment within the community centers subcategory of [public assistance] nonprofit applicants," wrote Alex Amparo, assistant administrator of FEMA's recovery directorate.
Because FEMA's public assistance program is offered to organizations providing public services, it previously deemed religious facilities—along with political, athletic, vocational and academic buildings—to be ineligible. It specifically barred organizations that sponsor "religious activities, such as worship, proselytizing, religious instruction, or fundraising activities that benefit a religious institution and not the community at large."
That policy kept Texas churches that suffered damage during last year's Hurricane Harvey from seeking disaster relief grants. Three congregations sued in Harvest Family Church v. FEMA, challenging the federal policy as religious discrimination.
Their case is pending before the Fifth Circuit Court of Appeals in New Orleans as well as the Supreme Court, but the church's legal counsel is celebrating FEMA's recent change in policy.
—–
Christian High School Students Knifed, Beaten by Muslim Students in Kenya
Muslim students at a high school in Nairobi recently beat and stabbed Christians who refused to convert to Islam, a local source said.
Tensions had been growing for weeks at Jamhuri High School in northern Nairobi, with Muslims primarily of Somali, Boran and Oromo descent complaining of discrimination. Due to increasing hostilities, the boarding school had designated separate bathrooms and separate sections in the library for Christians and Muslims.
The conflict came to a head Jan. 23 when Muslim students began speaking in inflammatory terms and tried to force Christian students to recite the Islamic creed for conversion and force students to participate in Muslim cleansing rituals, a source on campus who requested anonymity said.
"Some Muslim students forcefully tried to induct Christian students into their Islam faith, and those who refused were knifed, while others were physically beaten," the source told Morning Star News by phone. "The knives and machetes used are alleged to have come from outside the school."
At least 35 of the school's 1,500 students were injured, including some Muslims when the Christian students tried to defend themselves, the source said. Some Christian students received hospital treatment for stab wounds and dislocated bones in their hands and joints, he said.
Police were investigating the cause of the attack at this writing. The school has been closed indefinitely.
School Principal Fred Awuor was reportedly injured in the attack and received hospital treatment.
—–
NEWS IN BRIEF
Recent analysis and study of ancient mummies in Egypt has revealed findings that coincide with the Bible's account of Noah's descendants. Researchers from the University of Tubingen found that the DNA of mummies entombed in Abusir-el Meleq, Middle Egypt, actually matches that of the Bronze Age people from the Near East and the Eastern Mediterranean instead of modern Egyptians. These findings support the biblical account of the descendants of Noah, found in Genesis.
After atheist organization Freedom From Religion Foundation (FFRF) complained that a Christian flag was being displayed at a student-led See You at the Pole prayer gathering, several students at LaPoynor High School in Larue, Texas openly defied the organization. A photo posted on Facebook showed three Christian flags being displayed from the beds of three students' pickup trucks on school property. The FFRF demanded that the school order the flags removed and to refrain from promoting religion in any way. However, LaPoynor's superintendent James Young said that, at least for now, the flags could remain displayed on school grounds while the FFRF's concerns are reviewed.