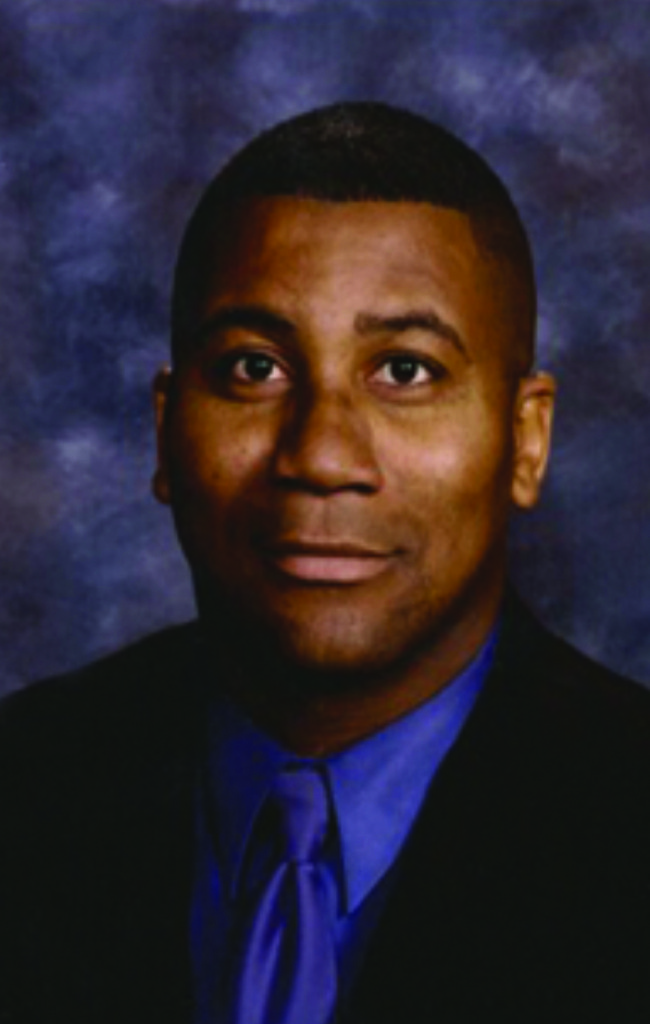 "Can anything good come from the hood?" This was the question facing Pastor Marshall Newble and his wife, Rita, at the beginning of their urban ministry in Milwaukee, Wis. The Newbles took the pastorate of Apostolic Worship Center in 2006. Having grown up in the inner city of Milwaukee, Pastor Newble was aware of the poverty, drug addiction and little hope surrounding this mission field. Just as people doubted if "anything good could come out of Nazareth," people doubted a great work in the "hood" of Milwaukee was possible.
"We started the church in a house and quickly outgrew it," he said. "We were expecting only 20 people but there were 58 in our very first service. God has not forsaken the 'hood' of Milwaukee! In the past year and a half, three people have been healed of cancer. Two individuals have been completely restored from the effects of a stroke. Several people have been healed from sexual and emotional abuse. Individuals have been instantly delivered from crack, cocaine and heroin." In the past, church attendance was 45-50 but now it has grown to 186. It is becoming more and more apparent that something good can come from the hood!
Personal History
Having never been raised in a church, his mother's reassurance that he would be "used for the glory of God" was not fully understood. At 19, Pastor Newble was baptized in Jesus name and filled with the Holy Ghost. "I was saved for about five years and I continued to feel this compelling desire to win the lost at any cost," he said. "I preached my first sermon at a youth service at the age of 23." Faithful to the command to "study to show thyself approved unto God, a workman that needeth not to be ashamed," Pastor Newble earned his master's degree in education and PhD in Divinity and Family Counseling. These accomplishments have opened many doors in regard to personal ministry and the sharing of the gospel.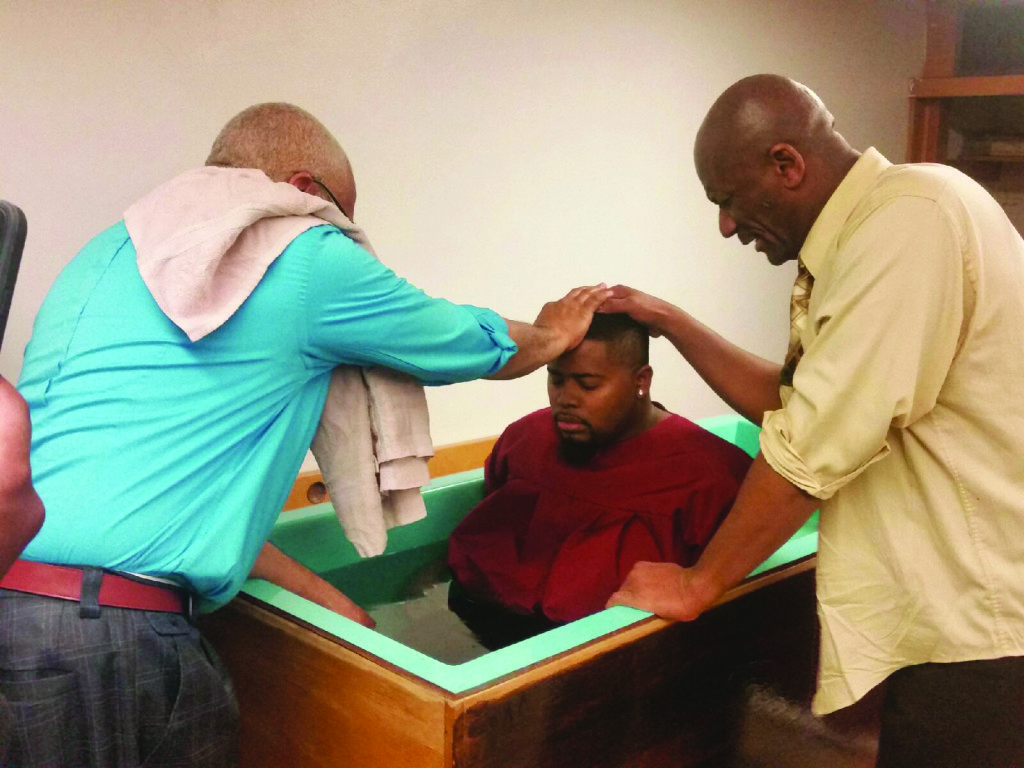 Reaching Souls
While receiving his doctorate at Grace Theological Seminary, Pastor Newble was asked to help teach some classes. Because of his teaching on holiness and oneness at this Trinitarian Bible college, he has recently been asked to open a oneness Apostolic branch within this institution. Pastor Newble and his assistant are in the process of developing this branch. This ministry venue reaches the younger generation, but the older generation has not been forgotten.
For the past three years, Pastor Newble has also had the opportunity to share the Apostolic message on the radio. If anyone tunes into WGLB (1560 AM) on Thursdays from 11:30 a.m. to noon, they will hear him speak about holiness, baptism and the infilling of the Holy Ghost. "The radio program is provided by a Trinitarian pastor," he said. "I have been preaching the Apostolic message and nothing has been said about it, so I continue to preach truth!"
Aside from his pastorate work, Bro. Newble is also an author. He was inspired to begin his first book entitled A Prayer Model in 1994, and completed it two years ago. His second book, My Life and Ministry, is also complete. He is currently in the process of having them published. At present, Pastor Newble is writing his third work titled Mamma'isms. When asked about this particular writing, he remarked, "This is a fun book! My mother was from Tennessee, and I still remember many of her sayings."
In fond recollection, Pastor Newble shared a phrase he often heard growing up with six siblings: "I brought you into this world; I can take you out." Wanting to expand and enrich this piece of writing, Pastor Newble invited others to join him in documenting the phrases they heard their 'mammas' say. He hopes to complete this book in time to present it to all the mothers at Apostolic Worship Center on Mother's Day of 2016.
Although souls are the heartbeat of Pastor Newble, he also makes time for his family. "I have three wonderful adult children: Marshall Jr, Angelina and Vashti. I also have a grandson. I cherish the times that I am with them. I was happily married to my high school sweetheart for twenty-four years. Although her passing was untimely in December of 2009, I remain lovingly committed to her memory. My passion for the work of God keeps me fulfilled and lacking nothing. God remains faithful! I was recently given three months to live, but God has completely healed me from leukemia." God has used these events to strengthen the work of God. "Yes, I believe that something good is happening in the hood!"
At the end of the 2009/2010 school year, he left his position as a teacher and decided to go into full-time ministry. "This has afforded me many more opportunities!" he said. "I am now better able to counsel and teach individuals one-on-one." Pastor Newble remains dedicated to the ministry. "I believe that submission to God and spiritual authority are vital if revival is to occur." Pastor Newble not only encourages this, he lives it!
If individuals visit the church website, they will discover that Pastor Newble requests not to be contacted on Mondays except in an extreme emergency. "I set aside this day for prayer and fasting," he said. "I believe prayer and fasting should match your calling. It is for this reason that I lock myself in my room and focus on consecrating myself to Him. I also believe that a pastor should study the Word of God daily and seek His direction for the church daily." This passion and dedication which Pastor Newble exemplifies has been a vital element of revival in the inner city of Milwaukee.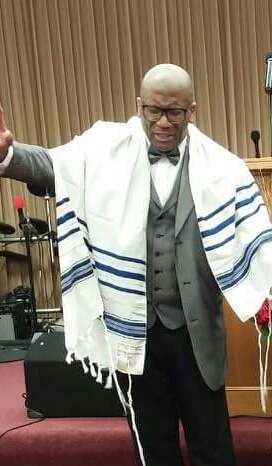 Church Outreach
Apostolic Worship Center lays the foundation for revival not only in private consecration but also in public service and outreach. James 2:16 states, "And one of you say unto them, Depart in peace, be ye warmed and filled; notwithstanding ye give them not those things which are needful to the body; what doth it profit?" This church helps with the physical needs of others as well as the spiritual needs.
"Through a special program that the church offers, single parents are given the opportunity to earn their high school diploma and even two years of higher education if they desire," said Pastor Newble. "Flyers are passed out during the month of October to help inform people both inside the church as well as the surrounding Milwaukee community. Higher education, refined English-speaking skills, and state testing preparation provide more employment opportunities and better living conditions for families with single parents." Another ministry that caters to both the physical and spiritual needs of people is the street ministry of Apostolic Worship Center.
"Street ministry comes to life between twelve and three in the morning," he explained. "Equipped with prayer, water bottles and Bibles, about ten individuals hit the streets and join the 'street walkers' of Milwaukee. The quote, 'The darker the night the brighter the light,' rings true in this outreach. Twenty-four hour coffee shops and laundromats become hubs for Bible studies and conversations. Salvation is not always witnessed on these nights, but hungry hearts are touched.
"Although we do not always see someone come to church or receive the Holy Ghost each night, we know our labor is not in vain. We are reminded that some plant, some water, but only God can give the increase. There have been many beautiful and miraculous events that have occurred out on the streets." It is this ministry in particular that strikes a passionate chord in the heart of Pastor Newble. It is on the streets of Milwaukee that he feels most drawn. This ministry occurs around three or four times each week.
Working Within
Apostolic Worship Center is a multi-generational, multi-cultural church. According to Pastor Newble, the church is comprised of 40% Black, 30% Hispanic and 30% other. "We do sing songs that are in Spanish," he said. "There are also members that are able to give Bible studies in Spanish. Because many of our converts are bilingual and even have had English as their first language, we have not, as of yet, felt the need to have a Spanish work. We are preparing for such a time as that, however.
"Before moving to our current place of worship, we were renting a school gymnasium in one of the worst neighborhoods in southeastern Wisconsin. We had to set up and tear down every service. Since then, we are now leasing a building in the downtown area. The Lord revealed to me that I would be pastoring here. I just continued pursuing a building until we were downtown. The building was previously an Apostolic church and before that it was a union hall. We are starting to outgrow it, so we are considering two options that would allow us to stay for the present at least. We could start Sunday school at the onset of worship as opposed to after it. We could also have two services. Although the church location is an element that plays into revival, the church body plays the more dynamic role of reaching souls."
Church involvement is an important facet in a growing church. About fifty percent of the Apostolic Worship Church members are involved in some form of ministry, including evangelism. "I encourage involvement through my teaching," said Pastor Newble. "We have been saved to serve a lost and dying people. Just as King David worshipped God and served his generation, so must we. To equip church members, I prepare them to teach Bible studies through a program I have entitled, 'Teach the Teacher.' Individuals need guidance when it comes to teaching others about the Christian walk.
"When it comes to doctrine and holiness standards, I think we need to be careful not to become dogmatic. What I mean by this is that often time there is a focus on just the outward demonstration rather than the inward transformation of the human heart. Commitment must come first. Holiness must work from the inside out. Holiness and the Apostolic message seem to be effective when home Bible studies, prayer meetings and small group meetings are in effect. These ministries have been the driving forces of evangelism and church growth. This church began because of small groups and Bible studies."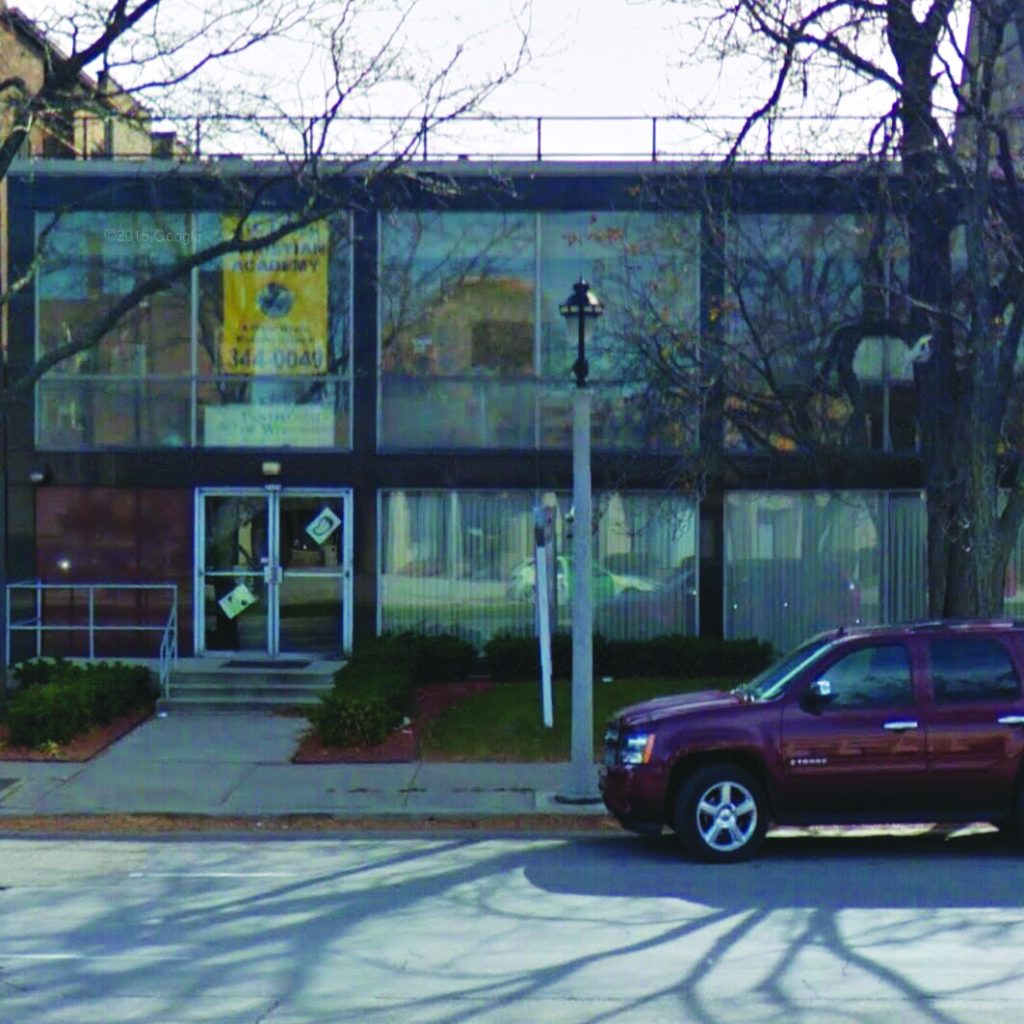 Penetrating the Darkness
As Pastor Newble explained, it is also important for a pastor to keep the message the same but change methods if necessary. "It is about meeting people at their level and reaching out to those who are hungry and lost. God's light and truth can penetrate even the darkest street of inner city Milwaukee." Can any good come from the hood? "I know that God gave me that piece of Scripture found in John chapter one verse 46, 'Can anything good come out of Nazareth?' Philip said to him, 'Come and see.'"
Through the lens of Pastor Newble and the Apostolic Worship Center that same message is true in downtown Milwaukee. Good is coming out of the hood!
For more information regarding Apostolic Worship Center and/or the ministry of Pastor Marshall Newble please visit: http://awcmilwaukee.com/bulletin.html or menewble@yahoo.com