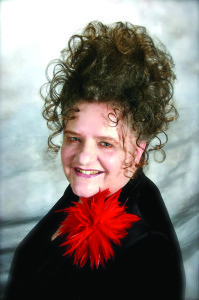 It must break the heart of God when He sees earthly fathers who are abusive to their families. God knows that earthly fathers either portray His unconditional love or through anger destroy the ability of the children to understand how much God loves them.
Abusive anger from a parent destroys the soul of a child. The earthly father is the first "god with skin on." Fathers have it within their power to destroy a soul or lead a soul to God through loving as Christ loves!
God wants to heal the souls of fathers so they will turn to Him. Then, the love of the natural father will lead the soul of his children to God. Words have the power of life and/or death. Uncontrolled anger is a sin against the Lord. Read about the works of the flesh in Galatians 5. Paul said that wrath and outbursts of anger were sins and a person doing these things will not have a part in the kingdom of God!
I'm counseling adults daily that are deeply wounded by an unloving, angry natural father. Because of the emotional wounds from childhood, many have experienced salvation but struggle with accepting and believing in God's love and forgiveness even after salvation.
God fully loves, fully accepts and fully forgives His children. I pray earthly fathers who have anger passed down from generations will allow God's love and forgiveness to enter their hearts. Psalm 139:23-24 (MSG) 23-24 "Investigate my life, O God,
 find out everything about me; 
Cross-examine and test me,
 get a clear picture of what I'm about;
 See for yourself whether I've done anything wrong—
then guide me on the road to eternal life."
Families need godly fathers who love as God loves – with kindness, gentleness, faithfulness, goodness, meekness and self-control. When this happens, the family will be flooded with love, joy and peace – Gal. 5. God is the only one who can turn the hearts of the fathers to their children and the hearts of the children to their fathers – Malachi 4:6.
Whether we are a husband, wife, son, daughter, friend, sibling, parent, etc., we all must be holy as He is holy! We must be holy – set aside as godly vessels reflecting His glory in all areas of our lives!
Carol Clemans – Anointed speaker for churches/conferences. Certified Pastoral Counselor providing nationwide counseling by phone/Skype (636) 448-0121. www.carolclemans.org- 330+ articles, teaching products, book: GOD'S DESIGN FOR MARRIAGE. Mins. Refs: Pastor Daniel Batcherlor, Dupo, IL & UPCI Supt. David Tipton Jr., Raymond, MS. View live teaching on Carol Clemans Youtube channel.