Guest Pulpit: Forward-Cortt Chavis
Transcribed by Angela Repetto
Exodus 14:10-15 "And when Pharaoh drew nigh, the children of Israel lifted up their eyes, and, behold, the Egyptians marched after them; and they were sore afraid: and the children of Israel cried out unto the LORD. And they said unto Moses, Because there were no graves in Egypt, hast thou taken us away to die in the wilderness? Wherefore hast thou dealt thus with us, to carry us forth out of Egypt? Is not this the word that we did tell thee in Egypt, saying, Let us alone, that we may serve the Egyptians? For it had been better for us to serve the Egyptians, than that we should die in the wilderness. And Moses said unto the people, Fear ye not, stand still, and see the salvation of the LORD, which he will shew to you to day: for the Egyptians whom ye have seen to day, ye shall see them again no more for ever. The LORD shall fight for you, and ye shall hold your peace. And the LORD said unto Moses, Wherefore criest thou unto me? Speak unto the children of Israel, that they go forward."
The Enemy
Sometimes, we talk about fear like it is insignificant. We downgrade it to some cool saying like, "Fear not," or "Faith over fear." This is all good, necessary, and true, but not easily lived out. In 2021 we are moving forward, but we need to first address the fear. Fear is real. The Bible says that when the children of Israel lifted up their eyes and saw the enemy coming for them, fear gripped them. There is nothing worth having that the enemy will not try to keep you from getting. He is always pursuing with no holidays or days off. If you thought the enemy would just let the church walk into this new year and not try to stop us, you are wrong. The enemy is real. He does not want us to achieve what God has set for us to achieve. He wants us to fail and to fear. Every one of us knows that if you try to get away from the enemy, he will not easily let you go. Living for God is not all "unicorns and rainbows." But here is what you need to know: the Lord is on your side.
The Effects of Fear
Fear has a way of taking over you and making you do things that you would not normally do. Fear made the children of Israel forget how bad it was in Egypt. Imagine the euphoric moment of them escaping Egypt, where they had been enslaved. For 450 years, they worked under the whip of the taskmaster. God had now set them free and promised them a land flowing with milk and honey.
But at the first moment of fear, they forgot it all. Fear caused them to say things that they really did not mean. They said, "Moses, what are you doing? We told you to leave us in Egypt. It would have been better for us to stay in that mess." None of this was true. We know the Israelites did not mean it. It was just their fear. Fear causes you to think crazy thoughts. It causes you to look back and say, "It was simpler back then." If you are walking with God, it is going to be a journey and a fight. Scripture says, "I press toward the mark of the high calling…" (Phil. 3:14) It is not simple or easy, but it is what God has called us to do.
The Address of Fear
Moses said, "Fear not." The first thing we need to address is fear. We need to stop being afraid. Fear is real, absolutely. It is uncertain, absolutely. But we have to look at it and acknowledge that God has not given us a spirit of fear, but one of power and of a sound mind. If you are in fear, know that it did not come from God. The second thing Moses said was, "Stand still." When we are afraid and do not know what will happen tomorrow, what we need to do is to "stand still and see the salvation of the Lord." We need to stop looking back, take a deep breath, and calm down. God is in control. He has not changed. He has not left on vacation, and He never sleeps or loses a battle. He has not failed me, and He will not fail you. Stand still. The Lord is about to fight for you, and you will hold your peace. God is going to fight, and you are going to be quiet.
Going Back
A lot of people gave up in 2020. They gave up on ministries and callings. But let me tell you about the people who stayed "in the house." They lost family members and became sick, but they stayed. God is doing something with those that remain. Do not go back to Egypt now, even if there seems to be no way forward. We know what is going to happen to the Israelites, but this is because we have hindsight. Moses did not know. The Red Sea is not a creek. You cannot see one side of the Red Sea from the other. It is vast. The Lord said, "But lift thou up thy rod, and stretch out thine hand over the sea…" (Ex. 14:16) The rod represents God's supernatural power. It was the rod that became a snake, and struck the dirt to make lice. He also told Moses to stretch out his hand. This is because God's power requires our participation. While you are calling on Him to do a great work, do not forget that you have to put in the work, too. We cannot "sit back" and hope that God will do something that we will not participate in ourselves.
Moving Forward
There is no room for spectators in 2021. God has a way, and the way is forward. This church is moving forward, right through the craziness of this world. Just move forward in the things that He has already told you. Do not forget in the darkness, what God spoke to you in the light.
I, too, have questioned the voice of God. I, too, was fearful. But the Lord said, "Do not forget the vision that I told you." If we would just continue to go forward in what He has already told us, He will part the waters. All the craziness of this world will be a wall beside us, but we will go through on dry land. God is about to do something in this season that will blow people's minds. It does not take much, and it will not necessarily be fancy. We are simply walking forward into what God has already given us.
Obeying His Voice
Jeremiah 7:23-24 "But this thing commanded I them, saying, Obey my voice, and I will be your God, and ye shall be my people: and walk ye in all the ways that I have commanded you, that it may be well unto you. But they hearkened not, nor inclined their ear, but walked in the counsels and in the imagination of their evil heart, and went backward, and not forward."
In the years to come, the Israelites walked in the counsel and imagination of their evil hearts and went backward, not forward. Shut off every negative voice in your life, so that you can hear God. The worst person you can talk to is yourself. Stop talking to yourself. Stop believing everything you say. Get out of your head. Your heart and imagination are evil. If you listen to them, you will go down the wrong path. Anytime I go backward, it is because I am listening to myself. I believed something that I made up. The only way to go forward is to obey His voice. I have to get in the Word of God. David said, "Thy word have I hid in mine heart, that I might not sin against thee." (Ps. 119:11) If I put His Word in my heart, when I talk to my heart, my heart will speak back the Word.
Occupying the Space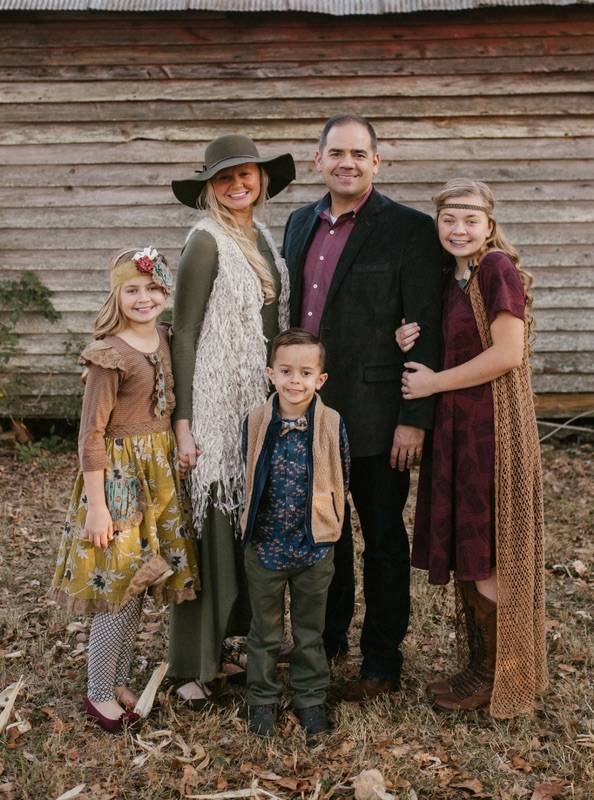 Joshua 1:1-5 "Now after the death of Moses the servant of the Lord it came to pass, that the Lord spake unto Joshua the son of Nun, Moses' minister, saying, Moses my servant is dead; now therefore arise, go over this Jordan, thou, and all this people, unto the land which I do give to them, even to the children of Israel. Every place that the sole of your foot shall tread upon, that have I given unto you, as I said unto Moses. From the wilderness and this Lebanon even unto the great river, the river Euphrates, all the land of the Hittites, and unto the great sea toward the going down of the sun, shall be your coast. There shall not any man be able to stand before thee all the days of thy life: as I was with Moses, so I will be with thee: I will not fail thee, nor forsake thee."
God made Moses a promise: Everywhere you put your feet, I have given it to you. It is already yours. All you have to do is occupy the space. There are some dark places in our cities. If we will just occupy the space, He has already given it to us. All it takes now is moving forward into the thing that is already ours. We do not have to fight. He will go before us and fight for us. By the time we get there, they will be so scared because they already know that we are God's people. We are moving forward. It is a tumultuous sea in front of us, but God will clear a path.
If I told you there was no fear involved in this, I would be lying. There is fear. But we can be afraid and move forward at the same time. Bravery and courage have never been the absence of fear, but rather, action in the presence of fear.  What God spoke to our fathers, He is speaking to us today. God has not left us. He has not forgotten our callings, or the burdens He has upon our hearts. He has not given up. All He is looking for is a people to move forward. I do not know what is in front of us. But I know the God who has given it to us, so we will walk forward into it.
Rev. Cortt Chavis and his wife, Amanda, currently pastor Truth Chapel in Loganville, GA. They have three children: Cortney, Sydney, and Isaac.