Columnist Forum Vol 32 No 4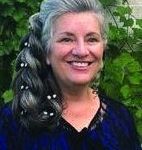 Vickie Hodges
In last month's article, we discovered our three-part being: spirit (which must be ignited by the Holy Ghost), soul (our mind, which houses our will, senses, memories, and feelings), and body. Over the next three months we will take a closer look at our three-part being. Today we will begin with a deeper look into our spirit.
God's plan has always been that our spirits become the strongest part of our three-part design. Our spirit (when ignited by the Holy Ghost) should become the command center of all we do and who we are. The very moment our human spirit accepts the Holy Ghost, we immediately have the ability to be in a relationship with our Creator. The infilling of the Holy Ghost provides the way for us to have fellowship, communion, and access to our Lord and Savior Jesus Christ. Another example of this experience is just as a bride and groom are united in holy matrimony, likewise, our spirit and the Spirit of Christ are united and become one. I Corinthians 6:17 reads, "But he that is joined unto the Lord is one spirit." Our spirit has been redeemed and is in right standing (righteous) before God.
When we become one with Christ, we have the ability to understand spiritual truths and discern right from wrong. This experience gives us the ability to adjust our lives to follow the leading of the Holy Ghost which now resides within our very being.
There are times we may wonder why others cannot accept the things that come from God. I Corinthians 2:14 explains this dilemma quite well. It reads, "Things of God are foolish to the natural man. Things of God are spiritually discerned therefore we must be born of the Spirit to understand the things of God."
So what are we waiting for? Let's go ahead and saturate our human spirit with the all-consuming Spirit of the Holy Ghost!