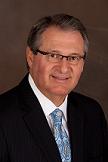 They came with nothing. Their clothes didn't even begin to fit properly. They had not one toy to play with and it was evident that they hadn't been bathed for some time. They were extremely tired and apprehensive at what was happening, but as soon as they began to settle into their new home at Tupelo Children's Mansion, the tension and anxiety began to melt away in the warmth and loving care of their new surroundings.
The homeless young mother of these three little boys of toddler age found herself in a crisis situation and had turned to TCM in desperation.
Their rooms were waiting for them as they arrived. The bed in the oldest toddler's room was made with a new bedspread in bright blue and red colors with a large cartoon car picture in the center. Books, stuffed animals and toy trucks were lined up on the shelves next to the bed.
The reaction of the oldest toddler was priceless when he entered his bedroom for the first time. He immediately jumped up on the bed, laid back and crossed his arms behind his head as he proclaimed, "I'm living the good life!" All three boys have blossomed since that arrival day. They have learned to love bubble baths and bedtime stories.
Ironically, many of our children are placed at TCM from very unsafe circumstances, where their very lives have even been threatened. When they come to us, they are seeking a place of refuge from the harm and fear of which they have been subjected. Part of our mission is to fulfill this need in their lives.
Because of the day in which we live and the nature of the work that we do, greater security measures are more important now than ever before. For the past two years, we have raised funds to enhance the security of our campus, which has included the installation of mag-locks, surveillance cameras, alert horns, iron fencing and gating. We now have the ability to lock-down a portion of the campus immediately if necessary. This year, we are planning to move into the third phase of this security plan by extending the fencing and gating all along Hillsdale Drive, restricting vehicles from unauthorized entrance at two drives and limiting pedestrian access.
I am sure that you would agree with me that it is very important that we do everything we can to protect our children and keep everyone safe. Would you prayerfully consider helping us with this year's fund-raising campaign? I am also asking you to pray specifically for a covering of protection over this ministry.
Please send your love offering marked "SECURITY" to: TCM, PO Box 167, Tupelo MS 38802. Or you can give online at the "phoneathon" donation link at: www.mansionkids.org.
(The boys in the story are not pictured.)