Apostolic Tabernacle
Where God is Real
By Linda Schreckenberg
The vision of Apostolic Tabernacle began back in 1955, by its founder, the late Rev. William Paul Yandris, affectionately known as "Elder Bill." He would be thrilled to see where God has taken his vision for Apostolic Tabernacle in Merced, California, under the visionary leadership of Pastor Sam Emory.
Bro. Emory, along with his lovely wife, Shirley, has pastored Apostolic Tabernacle since October 2006. He also serves as the Apostolic Man's Director of the Western California District. The Emory's have four children: Mary Bradford, Sammy Lloyd, Randy Lloyd and Renee White.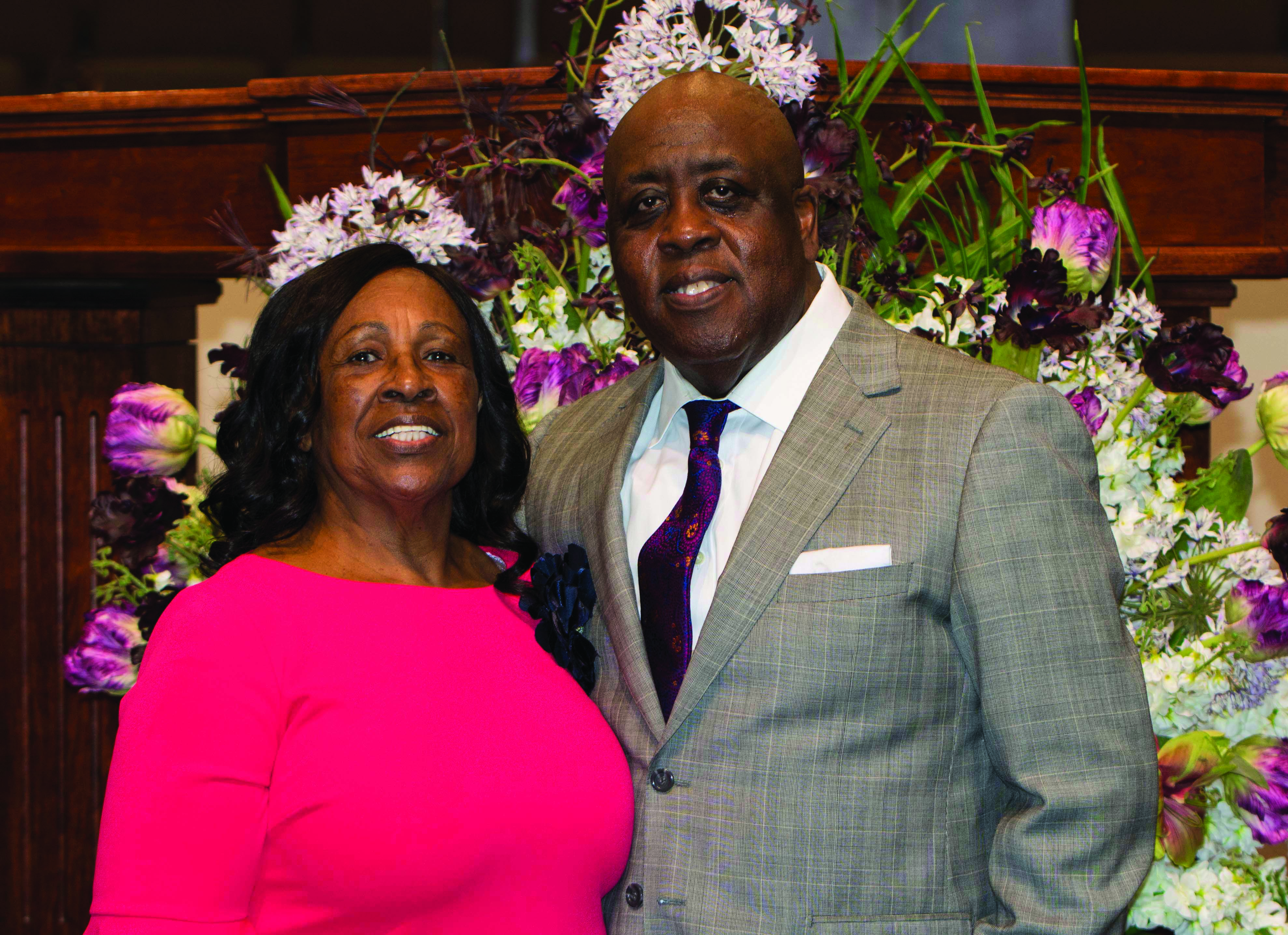 Principles of Growth & Revival
"Some things are regional and may not work in every area," said Pastor Emory. "You have to know your community, your surroundings, and the needs of the people you're trying to reach. Then you can go and win them and have revival. Revival is a process, and you have to keep up with change. Revival, keeping the people renewed and refreshed, happens in the church, and harvest is what happens in the world. If the body is healthy, they will produce the harvest we're looking for."
"My priority for the church is to be integrated in the people's lives," he said, "But a pastor's priorities can't be all kingdom and no family. Here at Apostolic Tabernacle, they know Sis. Emory is my first priority, and they are my second priority. I didn't marry the church. I married a wife. I watch over the church, but I take care of my family. My motto for the church is that she is someone else's bride. She does not belong to me."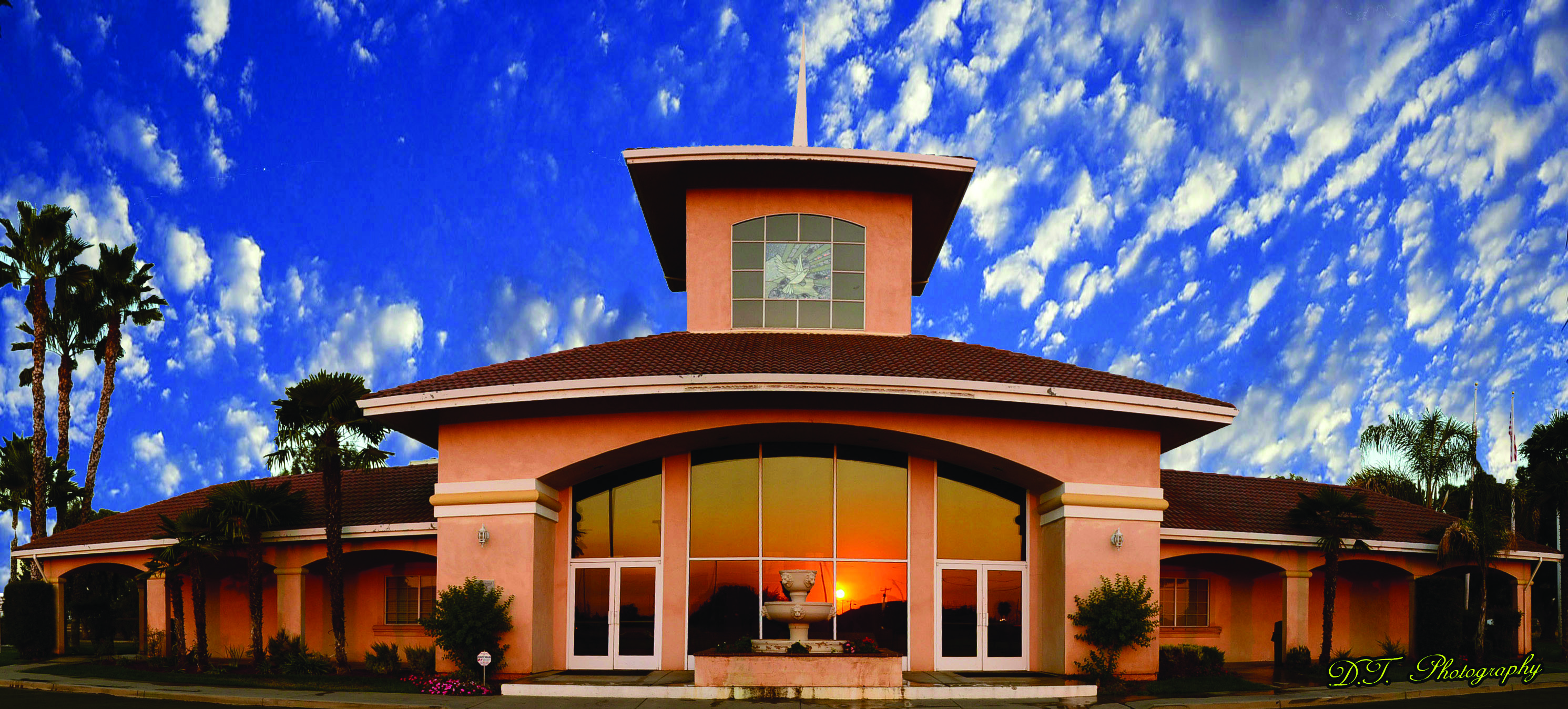 Growth for Apostolic Tabernacle is accomplished by reaching outward. Pastor Emory prayed about possible campus locations, and a young man dreamed about an area on the southwest side of town where they were able to rent a Methodist church building. Before the young man could start a free-standing campus, he needed thirty people in home Bible studies. Bro. Emory explained, "I wouldn't give a man a building with no people in it. My motto is to build some people, and the people will build the church. He had fifteen people, so I gave him a couple to work with him, and they grew the work to thirty people in home Bible studies. We pay their bills, while they baptize and grow the work."
Apostolic Tabernacle has the main campus, a Spanish Campus, a West Campus, a Southeast Campus for Asians, and a bi-lingual campus in Atwater, north of Merced. They divide the campuses by language, not by culture. If they speak English, they come to the main campus. They also have built five churches in Thailand and support a missionary family from Apostolic Tabernacle, serving in Uruguay.
He explained his concept of soulwinning; "People with great personalities and the gift of gab aren't necessarily soul winners. Everyone in the church should be involved in some way in the soulwinning process. The guy that parks the car must have a smile on his face. He's the first face of the soulwinning team. The greeter that greets with a smile is the second step. The usher is the third part, and he or she should look for the right place to seat that individual. Every part of the service is part of the soulwinning process. Without the increase of God, none of us are soulwinners. This way of soulwinning has brought results and excitement in the entire process. If there is untapped talent on the pews, I must get them engaged."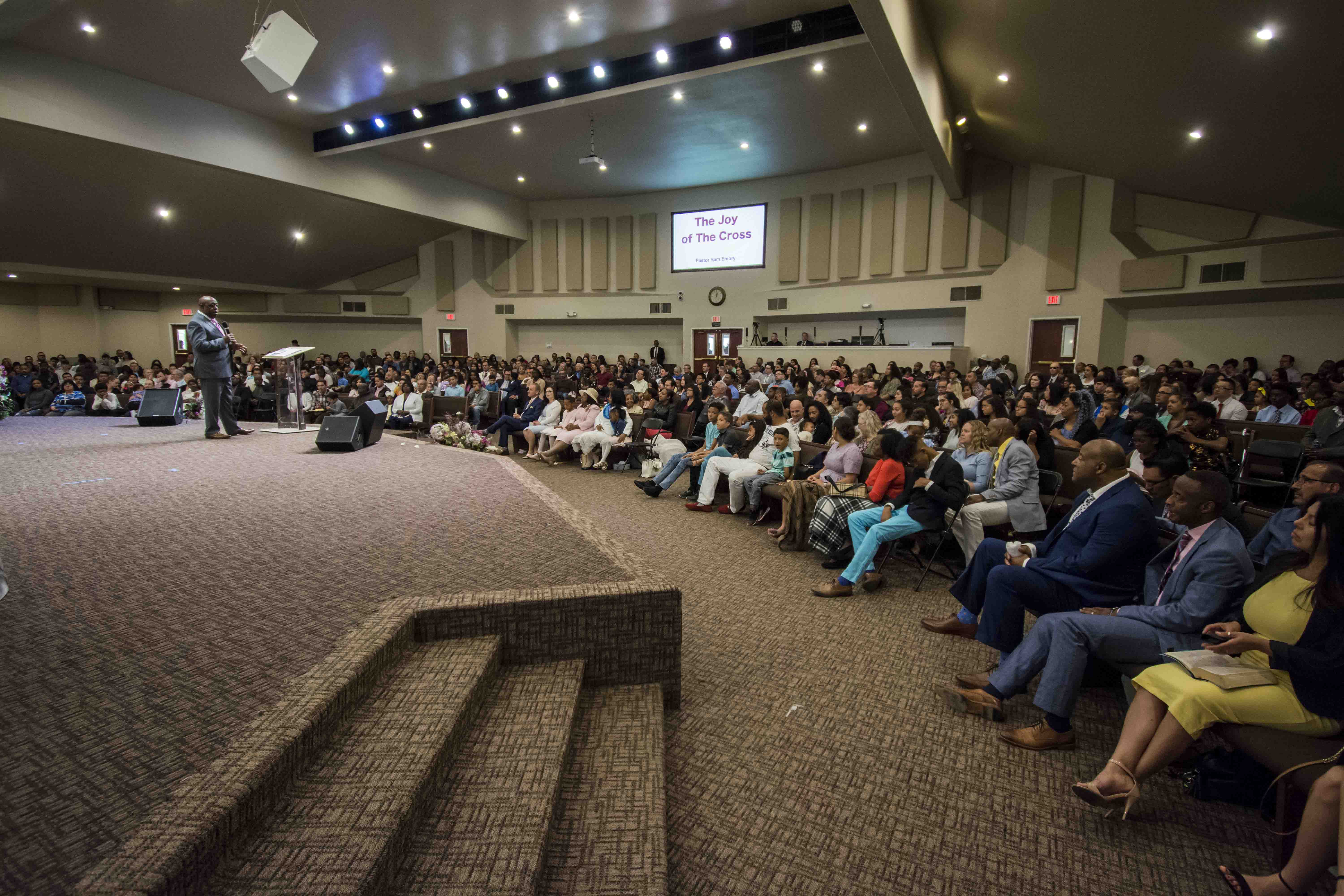 Organization & Management
            Pastor explained, "I'm a vision-casting pastor, so I have an Administrative Pastor who manages our department heads and keeps me informed. We keep our finger on the pulse of each ministry. Reports are just paper, but I can look into the eyes of our department heads and ask how they are doing, see their frustrations, if any, and go from there. We're using Zoom now, but before that, I always kept in touch with them through the week. If I give someone something to do, they don't need me for every little detail, but they can always come to me for help."
Pastor connects with the campus pastors and preaches at each campus two or three times a year. They have one church at the main campus during revivals, at Easter, and at Christmas. All of the campuses are required to be there, so they know they're connected to something much larger than their initial campus.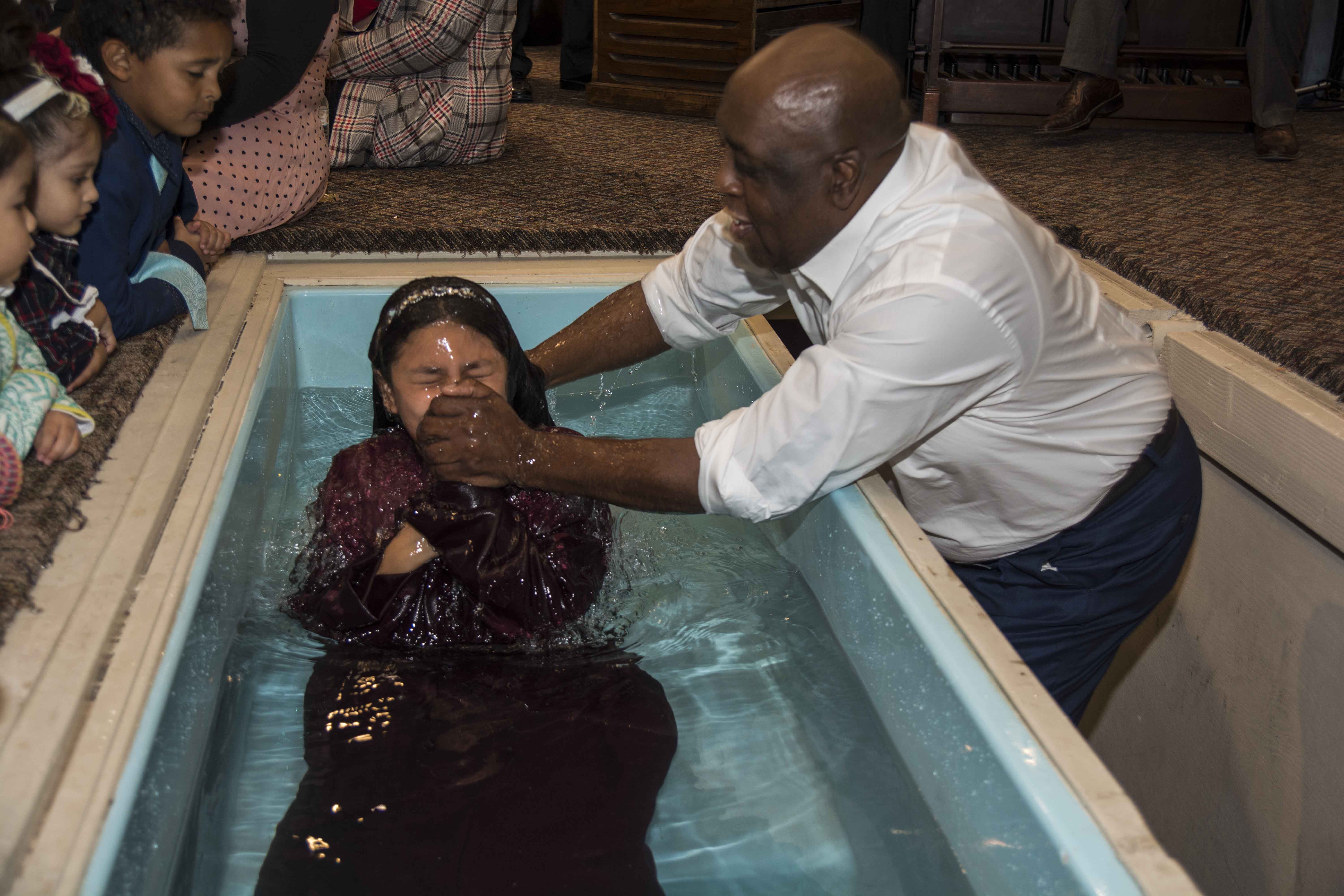 If Pastor Emory finds a good book on leadership training, etc., he buys copies for his leaders. He said, "I believe Jesus's training mission was 'Watch Me, do it with Me, and then do it by yourself.' He took the disciples with Him, encouraged them and sent them out to do what He did. The Apostle Paul said, "The things, which ye have both learned, and received, and heard, and seen in me, do…." He explained, "My motto to them is, watch me. The things that I do well, copy, and the things that I do not do well, find a better way."
His advice to his leaders is to remember that children mirror their parents, so they are actually pastoring little "parents." He said, "Watch me pastor the big Joneses, and then you'll know how to pastor the little Joneses, because they learned their mindsets at home. It's not up to the church to raise the children, but that responsibility falls squarely upon the shoulders of the parents to put godly principles and precepts of godly things into their children at home. They're training an Apostolic generation in Apostolic truth."
Departments at Apostolic Tabernacle include: Music, Children's/Sunday School, Youth, Hyphen, Single Adult, Hospitality, First Impression/Welcome, Bereavement, Discipleship, Men's, Ladies, Spanish, Hmong, Food Pantry, Parking, Stewardship, Media, Baptismal, Janitorial, Security, and Deaf Ministry.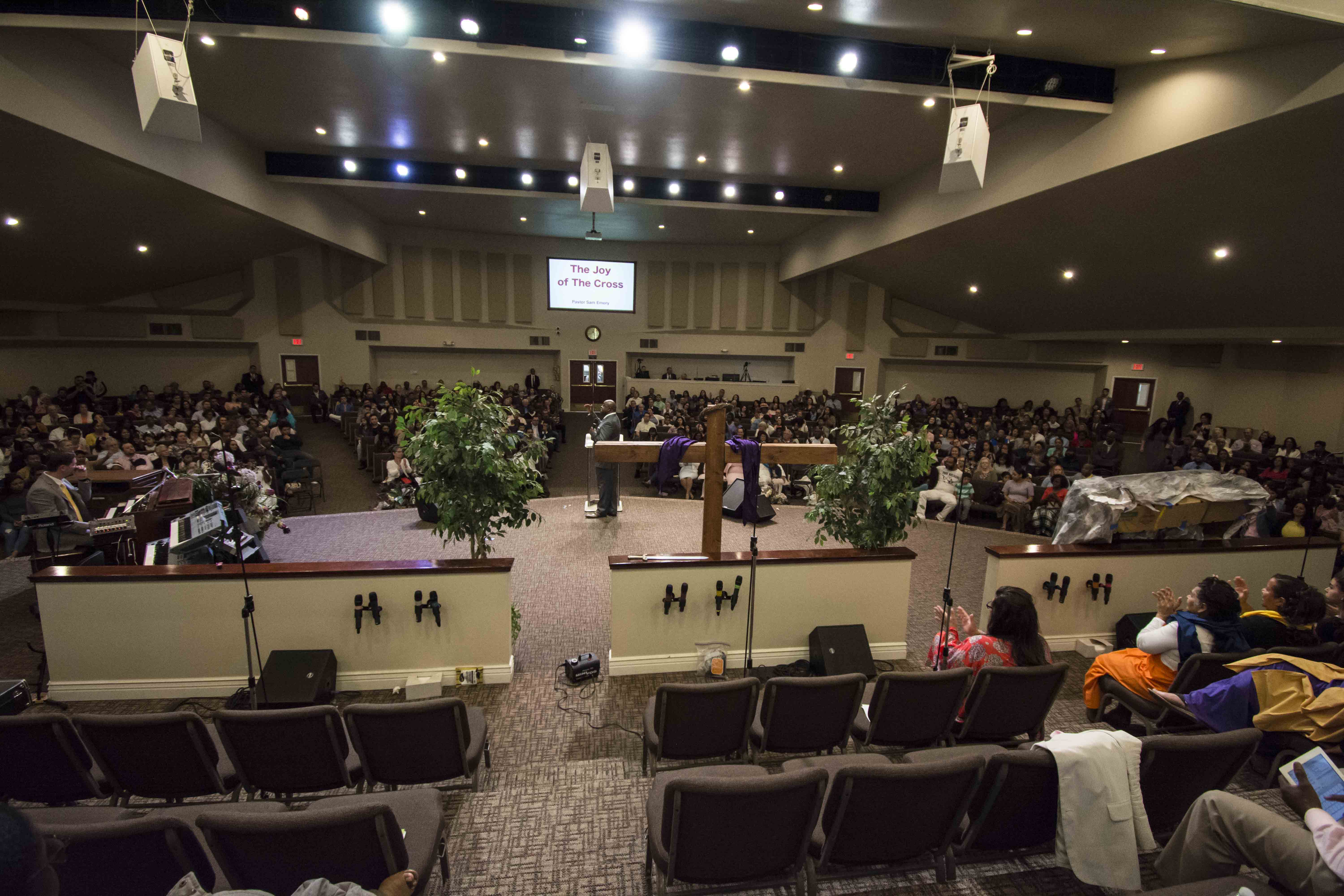 Special Miracles
            While evangelizing, Bro. Emory was preaching for Bishop Ray Johnson. The Bishop asked him to pray with a woman and her five children standing there. The lady's husband was in the hospital with West Nile Virus, and they were to pick him up the next day in a body bag! Bro. Emory said, "The family was weeping, so I quoted the Scripture in Matthew 18:20, "Where two or three are gathered together in My name, there I am in the midst of them." I asked them if they believed that, and they nodded yes. Then, I quoted Matthew 18:19, "Again, I say unto you, that if two of you shall agree on earth as touching any thing that they shall ask, it shall be done of My Father which is in heaven." I told them we were going to touch and agree that their father was going to be healed. Their faces were blank, so I went through the process three times, because miracles take a while. I told them to start praising God like it had already happened. Silence! Not a word! I said, "Close your eyes and see your dad sitting on the side of the bed, fully clothed. He gets up off the bed and into a wheelchair. You take him downstairs, and he gets out of the chair and walks to the car. Can you see that? Suddenly one of the young ladies began jumping up and down. Then, it became contagious, and they were all dancing and shouting. Months later, Bishop Johnson came to me at the conference in Ohio and asked me if I remembered the family whose dad had West Nile Virus? I said, "Yes." He said, "When they got there to pick him up, he was sitting on the edge of the bed, clothed. He got into the wheelchair and then walked to the car from the wheelchair."
Personal Ministry Principles
Pastor Emory has two principles of ministry: stewards and servants. The servant does, and the steward manages. He explained, "God placed me in a church to serve in a place where there are ministries, finances, etc. that I have to steward. God referred to Moses as His servant. And, when God got ready to replace Moses, he told Moses to go get His servant, Joshua.
"God will always look for a man that will serve and be a steward. Jesus taught and preached about stewardship and discipleship. When the disciples asked who would be the greatest among them, Jesus took them to the upper room. The first thing He did was dismiss the servants, whose job was to wash their feet and to serve them. While Jesus waited, not one disciple picked up the towel to wash another's feet, so Jesus took off His robe and put on the greatest garment one could wear, the towel of a servant. If you can become a servant, there's no place that God won't take you, and if you can become a steward, there's nothing that God will not give you."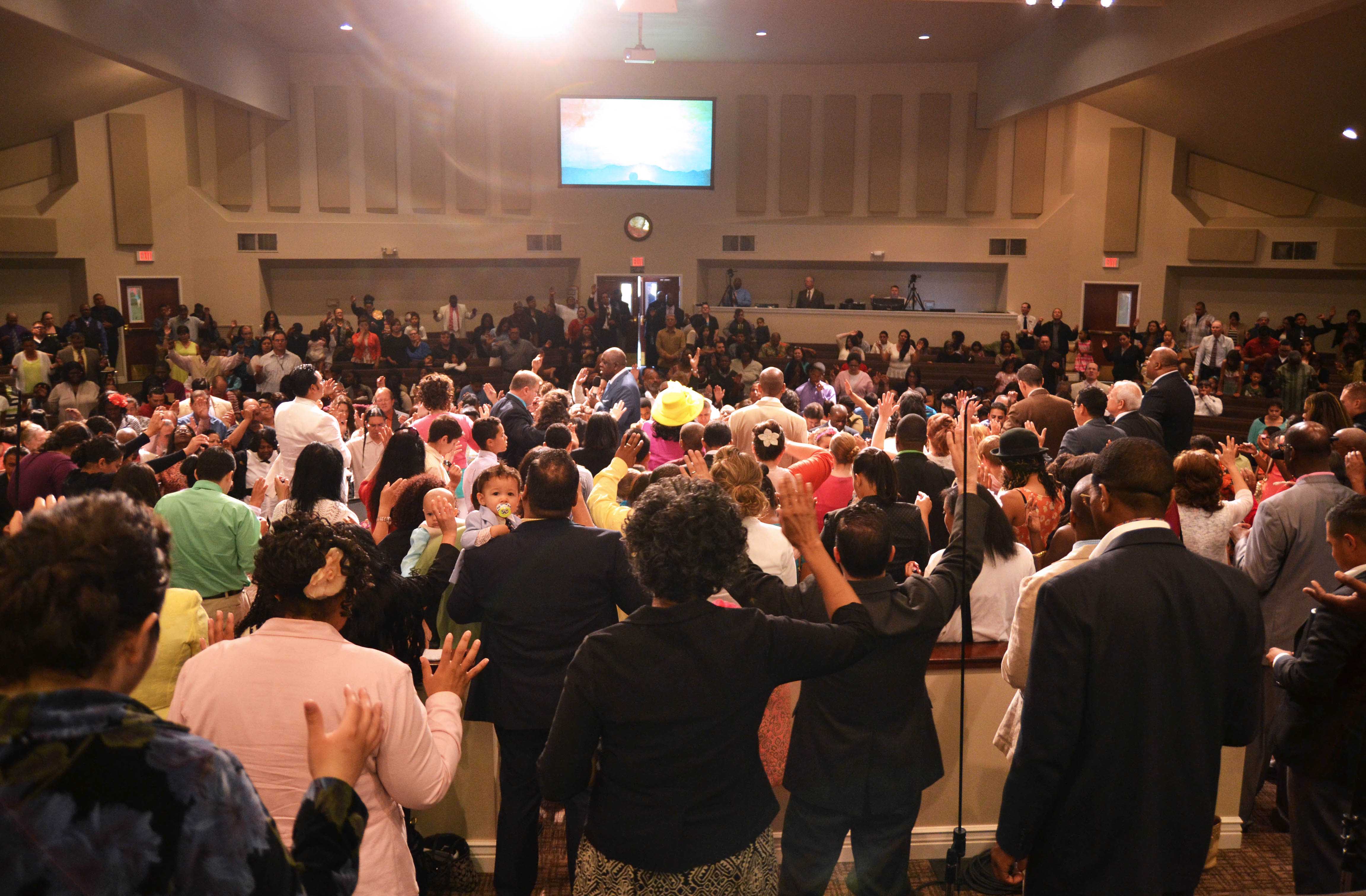 He enjoys preaching on faith, anointing and being blessed of God. He said, "The Spirit and the bride say, 'Come.' The Spirit is always willing, but we have to work on the bride."
Current Facility
            The church property consists of ten acres. The main facility is around 10,000 square feet. It includes a fellowship hall, and a Sunday School/Educational Department with seven classrooms. The sanctuary seats around 600-700 people. The pre-pandemic attendance of the main campus was 385−total combined campus attendance of 575. The total of all campus baptisms for 2020 was 97.                     
Personal History
Bro. Emory was raised in Anniston, Alabama, and attended a Baptist church. He received the Holy Ghost at twenty-six years old in 1980 at Apostolic Tabernacle in Merced, where he was enlisted in the military. He said, "When I was baptized, I wouldn't get out of the water and asked what was in the water. Pastor Yandris kept telling me to get out of the water, but I dove back in. Finally, he grabbed me out of the water, saying, "There is nothing in this water, man! The power is in the name!"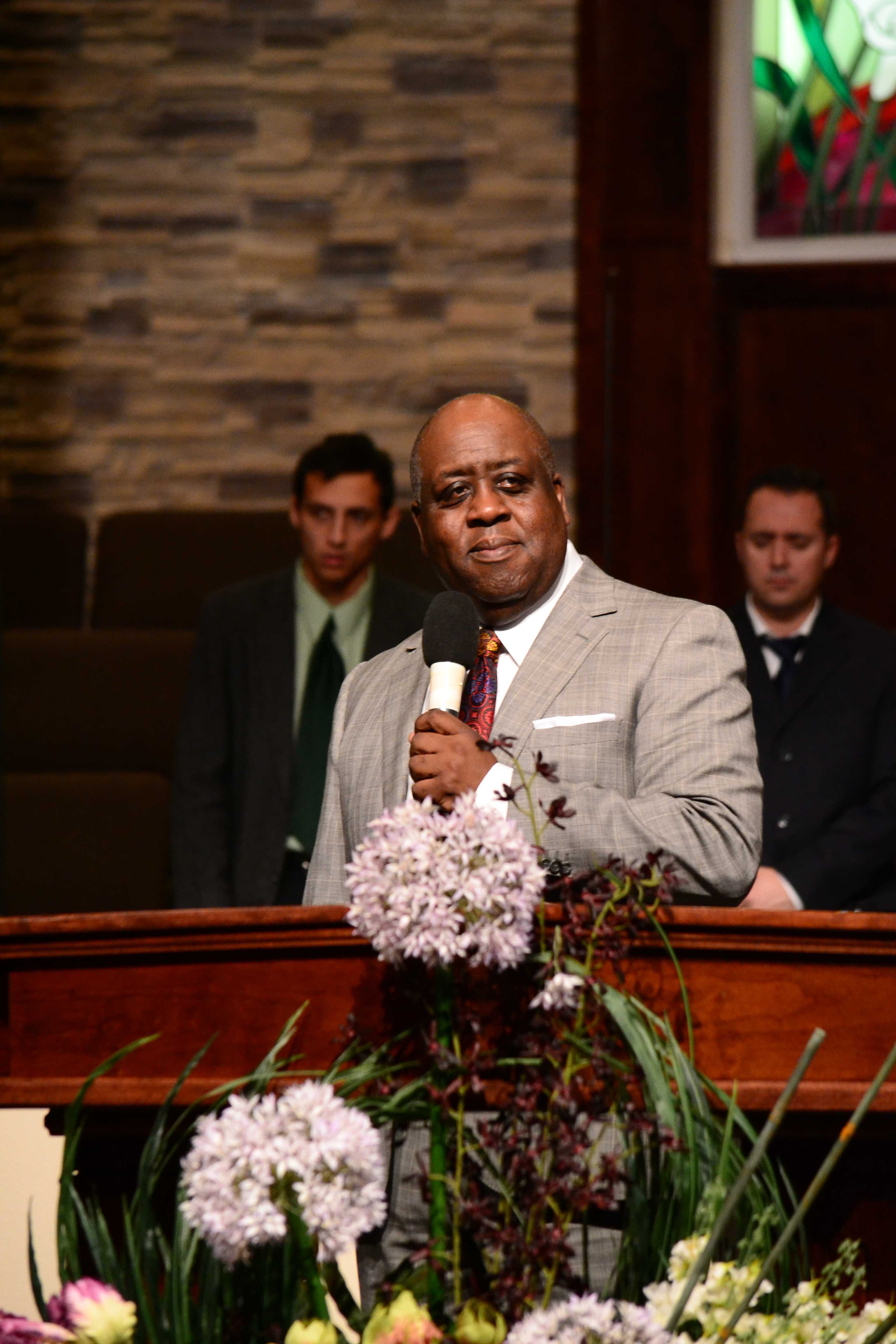 Bishop Yandris walked by him one day and said, "I think you have a call to the ministry. You just do what I tell you to do." And he did everything his pastor told him to do.
Bro. Emory said, "In my life, I developed my definitive statement of faith which is that God is real and He can do anything. I evangelized for ten years and am on my fifteenth year of pastoring and that is still my definitive statement. He's the champion of all."
He studied two years of radiology at Merced Junior College and was a radiology technologist at Merced Hospital for twenty-four years.
Bishop Yandris had the greatest impact upon Bro. Emory's life and ministry. Others who influenced his ministry were Rev. Randy Keyes, Rev. Larry Booker, Bishop Ray Johnson, Rev. Billy Cole, and Rev. Kenneth Haney. Milestones in his ministry included preaching the Landmark Conference in 1997, General Conference in 2013, NAYC in 2017, and the Simply Jesus Conference for Rev. Ron Libby.
Church History
            Bro. Emory received his ministerial license in 1988, and evangelized for ten years before  pastoring Apostolic Tabernacle after Bishop Yandris's son, Bro. Nathan Yandris, left to evangelize. Attendance at that time was around 275. The outreach method then was home Bible studies, and he and Sis. Emory still teach home Bible studies today.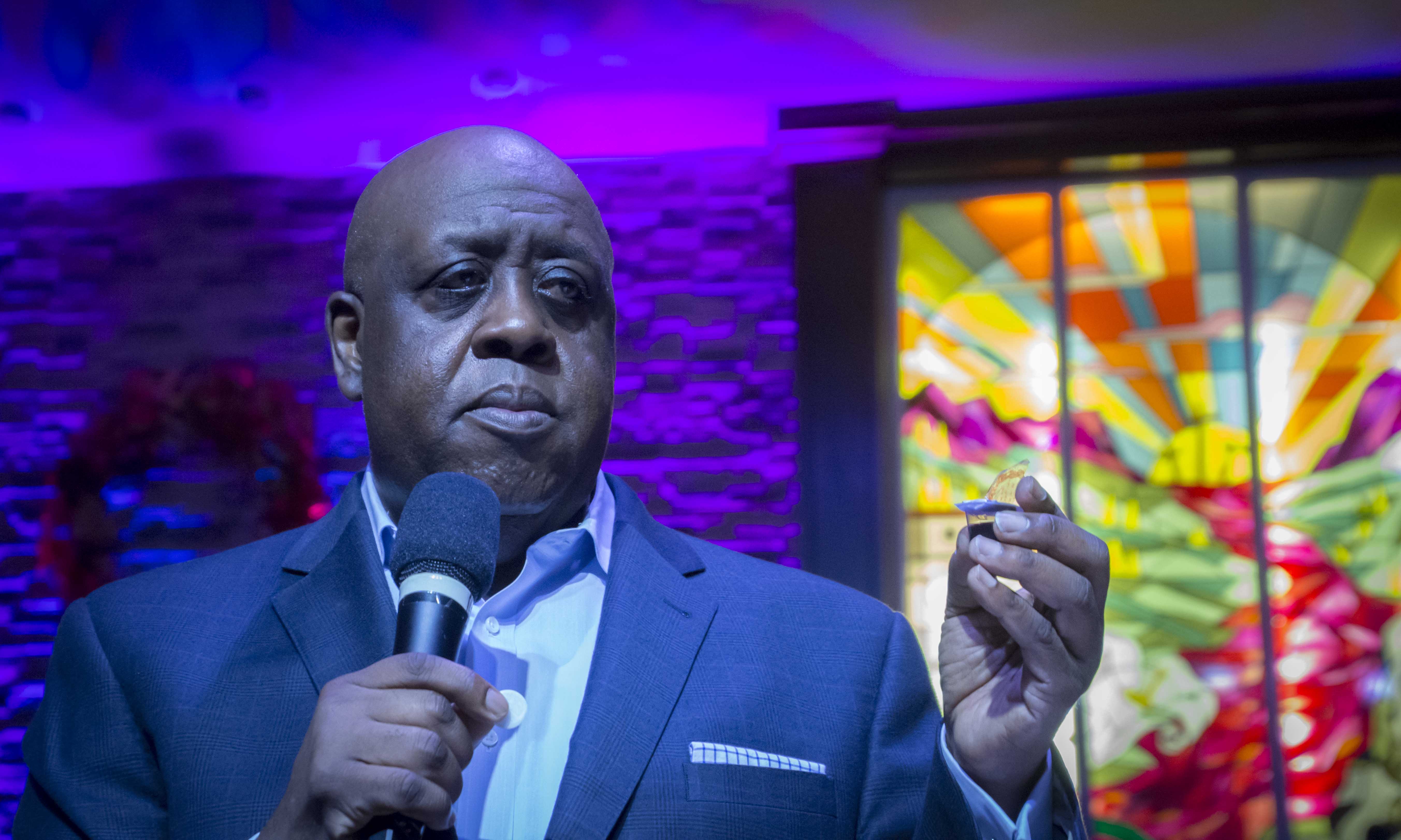 Human Interest
People would be surprised to know that at his core nature, Bro. Emory is really a "backward guy," by his own admission. His favorite family pastime is whatever Sis. Emory wants to do. Interestingly, he collects Lego cuff links and neck ties, often giving them away. His pastor, Bishop Yandris was his favorite preacher, and his favorite book is Tale of Three Kings by Gene Edwards.