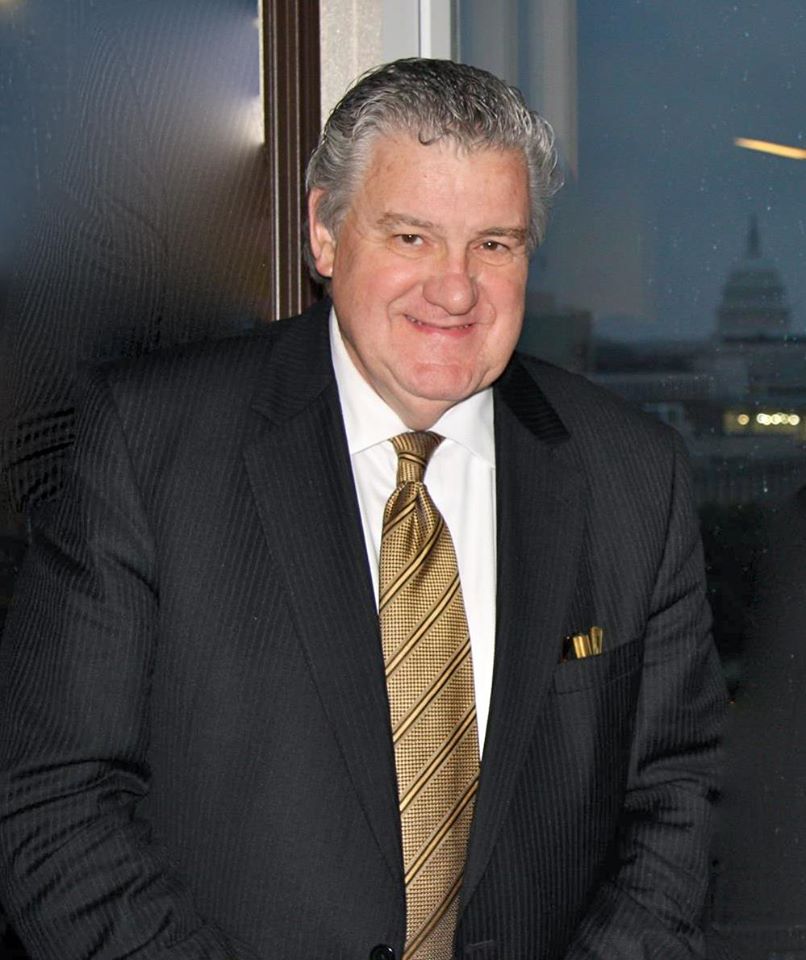 Little things matter! A small infraction in manners or ethics can shut down a potential business deal. A rude greeting or even a minor improper remark can incite a negative reaction that never is forgotten.
More likely than not, we all suffer from the memory of some huge mistake or even a small unintentional transgression that destroyed a relationship or prevented a promising friendship from developing. Sadly, do-overs rarely happen.
Recently, I've been involved in several discussions about ministerial ethics and brotherhood. By request and in my classes at Indiana Bible College I have addressed these subjects some in my teaching.
Let me start by asking the following question, "Can bad manners and unethical behavior hinder churches, organizations from prospering?" The answer, as we know, is of course it can. In fact, success depends a great deal upon someone taking in hand the matter of — small things. As the Song of Solomon puts it, "Take us the foxes, the little foxes, that spoil the vines" (2:15). The little foxes had to be dealt with or else the vines would be stripped of their grapes.
This kind of illustrative instruction is expressed in different ways throughout scripture: such as dealing with the "dead flies in the ointment" (Ecclesiastes 10:1) or the "little leaven that leaventh the whole lump" (I Corinthians 5:6).
While this is not a detailed study, allow me to share with you a short list of "little foxes" that must be addressed.
Professionalism overriding brotherhood
"I bow my knees unto the Father of our Lord Jesus Christ, of whom the whole family in heaven and earth is named (Ephesians 3:14-15).
The church, our fellowship cannot be based on professionalism, money or some sort of personal stepladder to success. It just won't work. It's not God's intention for us. Our togetherness must be about mutual comprehension of God's will. It's a spiritual thing, not a professional thing. It is a divine calling, not an earthly pursuit. It is an eternal hope, in Christ, "to be strengthened with might by his Spirit in the inner man" (Ephesians 3:16).
Thinking of the Church in a professional sense demonstrates a loss of understanding. Our talents belong to Christ. Our life is not our life.  Professionalism destroys this concept and by its practice we end up destroying one another.
Competition becomes an anathema to cooperation
I will leave the reader to examine 1 Corinthians 16. The theme of this chapter is the idea of cooperation. The command here is to remain corporately focused upon the needs of God's scattered people. Once God's people begin to compete, at any level for any reason, for money, fame or ego, the hope of reaching the world is lost. I fully understand we all struggle, at times to meet our own needs, but the path of provision is through charity and self-sacrifice. Teamwork is the only means of advancing the cause of Christ. Competition is an anathema to cooperation. It breeds jealously and envy.
Opportunism blocks the possibility of bearing one another's burdens
What exactly is opportunism? A simple Dictionary.com definition should suffice: "the taking of opportunities, regardless of principle." There is no need to retell the story of Judas, but remember his deed. We imagine that in today's church culture, nothing that serious ever happens. That may be true in a sense, but the fact is there is a good amount of self-exaltation, self-promotion and politicking taking place among us. It is ugly behavior. Spreading negative rumors about others to strengthen one's opportunity for the high seat, lobbying for positions, jockeying for the solo, soliciting members from the neighboring congregations using clever self-justification hinders the fellowship. It separates the body of Christ. It's all wrong, and causes us to miss the opportunity to minister to one another.
Organization must not trump fellowship
Please try to grasp my intent (it's positive). We don't go to church to have church, so to speak. We are a church, called out, to glorify God, to worship Him and to be trained by His Spirit. It is not a business or a theater. It is a fellowship of believers. Church is led by appointed shepherds – pastors. But it all belongs to God, "which he hath purchased with His own blood"  (Acts 20:28). Once one grasps that central thought he will know that the church is 'fellowship divine,' as the poet said. It's a fellowship within a designated relationship, created through divine redemption.
The first level of our spiritual existence, our brotherhood, our love, our destiny is within the body of Christ – not an organization. One can be in an organization and not enjoy good fellowship, but each of us has a responsibility to ourselves not to let that happen. We have to stay in touch, go to the conferences, create opportunities to be together and to strengthen one another.
For any organization to survive it must have a shared purpose, a challenge we accept together. We don't gather just to gather. We don't assemble merely to raise money or produce commerce. We have only one reason for existence; we gather to glorify His name. The responsibility of an Apostolic organization is to serve the fellowship by acknowledging that the fellowship centers in Christ. Together we strengthen the calling of each church, overseer and ministry. We are a fellowship defending the truth, the Apostle's doctrine.
We cannot overlook the admonition given to us: "Wherefore receive ye one another, as Christ also received us to the glory of God" (Romans 15:7).  We must receive one another, receive all, avoid isolating ourselves, avoid creating cliques that exclude and divide us. Paul states, "And let us consider one another to provoke unto love and to good works: Not forsaking the assembling of ourselves together, as the manner of some is; but exhorting one another: and so much the more, as ye see the day approaching (Hebrews 10:24-25). That is high purpose. That is what church is about — fellowship with one another.