LIFE (Living In Freedom EVERYDAY)
Part 5-Maintaining Freedom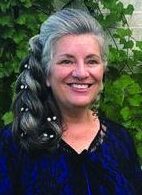 We have traveled this journey of healing for damaged emotions and unhealed
memories. Yes, there have been difficulties along the way, obstacles we did not want to encounter, and times we did not think we would make it through. We have learned how to trust others again, but most of all, we have learned how to trust God through His Word. Now it is time for us to be introduced to a few tools that will help us maintain this state of freedom. What a sad thought to think we have traveled this far to lose it all! We cannot allow this to happen. Take note of the three new tools that will be ever-so-beneficial to us in maintaining our freedom.
First, we will make time for daily devotion, prayer, and communion with God. It does not matter what time of day we chose as long as we meet with God every day. And you can be sure of this, "Being confident of this very thing, that he which hath begun a good work in you will perform it until the day of Jesus Christ." Philippians 1:6. We will continue to "…grow in grace, and in the knowledge of our Lord and Savior Jesus Christ." 2 Peter 3:18. Personally, I have found it to work quite well when I give God the first part of my day. Everything that happens with me throughout the day first has to pass through the Spirit of God who I have set in place over my life at the beginning of each day.
Then, do a Personality and Gifting Profile Assessment. Find out why we are the way we are. Find out what we naturally enjoy doing most. Find out which activities we are intrinsically drawn to. A few free assessment tools are Focus 2, TruTalent Personality, and TruTalent Multiple Intelligences assessments. These can be done online through a local college.
Finally, share our journey of recovery from damaged emotions and unhealed memories with a group of friends, or with any group that needs help. The Lord never allows us to suffer or go through hardship without a reason. These difficulties sharpen the fruit of the Spirit that is alive and working in us. We cannot let our sufferings be in vain. We must maintain our freedom whatever the cost. God did not bring us this far to have us go back and be bound by our damaged emotions and unhealed memories.
From now on, we are alive in LIFE (Living In Freedom EVERYDAY)!
Vickie Hodges is a UPCI licensed minister with 35 years experience in Early Childhood Education and Brain Development Research. She is the author of LIFE
(Living In Freedom EVERYDAY) Recovery Series. Vickie is a trainer, and speaker at seminars, retreats, conferences and college campuses. 281-433-4976 TEXT or
email VickieHodgesSharingLIFE@gmail.com.
Ministry Leadership—-Pastor Mark Hughes and Dr. James Hughes of Greater Life Church in Webster, Texas.