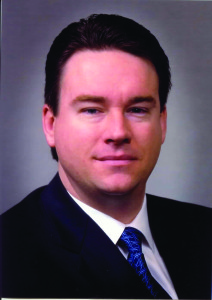 We all know that hardship and trial are a part of our Christian walk. We realize that God has things under control, but waiting on His timing, His deliverance can be a challenge. Often during these times of waiting, deceitfully the enemy will try to make us feel as if the trial or the suffering is in some way our fault. While sometimes our choices and decisions do take us in the wrong direction, there are just some things God chooses for us to endure.    King David states it this way.
"I am weary of my crying: my throat is dried: mine eyes fail while I wait for my God. They that hate me without a cause are more than the hairs of mine head: they that would destroy me, being mine enemies wrongfully, are mighty: then I restored that which I took not away. O God, thou knowest my foolishness; and my sins are not hid from thee. Let not them that wait on thee, O Lord God of hosts, be ashamed for my sake: let not those that seek thee be confounded for my sake, O God of Israel" (Psalms 69:3-6).
The fact that David was experiencing pain and hardship was not something he needed to be confused or ashamed by. He was simply in God's waiting room so to speak. It can be frustrating, embarrassing and very discouraging to learn to wait on God. We ask, "Why is this happening? Why is it taking so long to overcome? Why do we have to WAIT?" But we must remember, there is no shame in waiting. Waiting on your miracle, your ministry to come to fruition, your deliverance may difficult, but when we accept God's plan for our lives we must also accept His timing. The devil may tempt us into bitterness, anger and frustration, but we have to remind ourselves – there is NO SHAME in waiting! Sometimes we just have to wait it out. The answer will come. He will provide. He does know our need.
Campbell Morgan, pastor of Westminster Chapel in the 1900s, penned these words about waiting upon the Lord:
"Waiting for God is not laziness. Waiting for God is not going to sleep. Waiting for God is not the abandonment of effort. Waiting for God means, first, activity under command; second, readiness for any new command that may come; third, the ability to do nothing until the command is given."