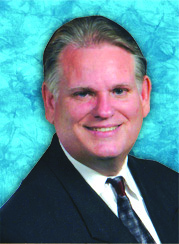 Recently a pastor talked to me about compassion-evangelism and the use of free giveaways as a means of attracting visitors. He had heard of mixed results and wanted to know my opinion.
The Bible is very clear that the church should help the poor and disadvantaged (Lk. 14:13).  However, targeting all your evangelism efforts in this area seldom works. Research clearly shows that well over 90% of our new converts come from the family, friends, co-workers, neighbors, and acquaintances of your current members. While we should not avoid reaching out to strangers with the gospel, the chance of them making a decision for God is much lower than relationship-evangelism.
Therefore, churches should encourage their members to reach out to those they know. Consider the following: (1) Lots of 'special Sundays,' promoted well, encouraging members to bring friends or family members; (2) Good guest follow-up to encourage all your guests to visit again (few are baptized the first time they come); (3) Regular training to teach members how to witness (most lack witnessing skills); (4) Home Bible Study training to insure every guest is offered a HBS; (5) Bus ministry builds long-term relationships with kids and parents (use "Parentreach" to see bus families saved); (6) Car ministry provides rides for those without transportation; (7) Emphasis on Easter, Pentecost Sunday, Mothers/Father's Day, July 4th, and Christmas programs. Team contests encourage members to bring guests.
Should you still reach for people who have no relationship connection to the church? Yes, door knocking still works in some areas. The "Quest" survey will get you some home Bible studies. Prayer walks should not be neglected. Booths at fairs and art events have had some success. Block parties and park services should not be discounted. But carefully examine your evangelism 'mix.' Most should be built on relationship evangelism and not stranger-evangelism. Bottom line: your best outreach methods are power-packed church services and altar calls. But you need lots of visitors. Finally, you need strong new convert care to retain your gains.