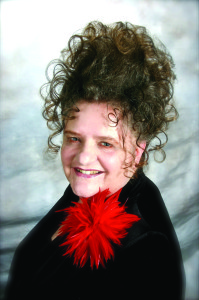 God says, "Be ye holy for I am holy!" Many Spirit-filled people do not understand what it means to live a holy life. In my counseling ministry, I encounter people who claim to be saved but allow sinful actions to be in their everyday life. Romans through Jude in the New Testament are letters written to born-again believers instructing them how to live holy lives.
Colossians 3 is a life-changing chapter. If believers would obey Paul's godly advice to the church, shining lights would be set before men declaring the glory of God by godly actions. Paul says, "Put off – anger, wrath, malice, blasphemy, filthy language out of your mouth." He continues, "Put on tender mercies, kindness, humility, meekness, longsuffering, bearing with one another, and forgiving one another; even as Christ forgave you — above all things put on love.  And whatever you do in word or deed, do all in the name of the Lord Jesus." We are to do everything heartily as unto the Lord!
A person who goes to church and lies, uses pornography, is abusive in any manner to others, selfish, derogatory, demanding, sarcastic, superior attitude, angry, boastful regarding their abilities, blaming others, etc., is living a life of hypocrisy.  What we are in the home reveals our true character. God looks on the heart, and He will not be mocked.
This type of person must repent of these sinful actions and seek help for spiritual growth and emotional healing. I receive calls from pastors seeking my counsel to help the hurting in their congregation. Accountability to God and His Word transforms the humble in heart. Study and obey the scriptures wherein you think you have eternal life. Obey Colossians 3 and your life and family will be changed for God's glory!
Carol Clemans – Certified Pastoral Counselor & Christian Life Coach, anointed Bible teacher for churches/conferences. Provides nationwide counseling by phone/Skype (636) 448-0121. Ref: Pastor Daniel Batchelor, Dupo, IL & Supt. David Tipton Jr., Raymond, MS. www.carolclemans.org- bio, 245+articles, teaching products, book: God's Design for Marriage.