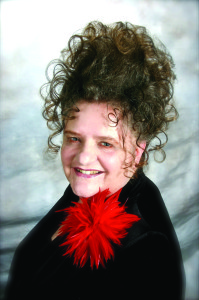 What we are in the home reveals our heart. Many people live two different lifestyles. When in public, some people are respectful, kind and considerate to others. But in the home, those same people are selfish, verbally abusive, demeaning and demanding. This is true of some who call themselves believers in God.
The Word of God shares that a "double minded man is unstable in all of his ways." Another definition of this behavior is hypocrisy. When a person claims a belief in God with morals, standards and God's love and yet his/her actions do not conform to the claim, it is hypocrisy. Nothing is hidden from God. We cannot pretend to be godly at church and then abusive or demeaning in any way to our spouse or family in the home.
The Counselor says that life and death are in the power of the tongue. When the tongue is used as a negative weapon, it will destroy. We all will give an account to God for every idle (painful, useless) word that we speak. God looks in our hearts – our tongue/attitude reveal what is in our heart.
I counsel nationwide by phone/Skype helping people to heal from and stop abuse. How we treat others is how we are treating God. Jesus said, "What you do to the least of these my brethren, you have done unto me." Whatever we do, we are to do all to the glory of God. Verbal, emotional or physical abuse does not glorify God.
Jesus Christ came to serve, and we are to follow His example starting in marriage and the home. The husband is to be the servant/leader loving as Jesus Christ! When sacrificial love is bestowed on a wife, she cannot resist that kind of loving man. That's God's design!
Carol Clemans: www.carolclemans.org – bio, 215+ articles, teaching CD's & DVD's, book: GOD'S DESIGN FOR MARRIAGE. To schedule speaking or counseling nationwide by phone/Skype call: (636) 448-0121. Pastor Daniel Batchelor of Dupo, IL is on Bd. of Dir. for Life Enrichment Ministries, Inc. (501c3).