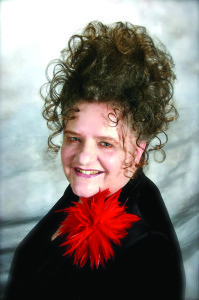 God's Word gives us great tools to understand self & others. Our words reveal our heart. Luke 6:45 (NKJV) 45 "A good man out of the good treasure of his heart brings forth good; and an evil man out of the evil treasure of his heart[a] brings forth evil. For out of the abundance of the heart his mouth speaks."
If you are hurting other people with your words, invite God to examine your heart. Psalm 139:23-24 (KJV)23 "Search me, O God, and know my heart: try me, and know my thoughts:24 And see if there be any wicked way in me, and lead me in the way everlasting."
In my counseling nationwide by phone/Skype (636) 448-0121, I help many who have been deeply wounded by others' words and actions. Words create death or life in relationships. When I counsel the perpetrator of the emotional pain, I gently bring them to the Word. We are to imitate God in all we do (Eph. 5:1). If we are Holy Ghost-controlled, the Fruit of the Spirit will flow from our heart, mouth and actions.
If we are speaking negative painful words to those around us, we are revealing our heart that is full of unforgiveness, bitterness, etc. We must invite God to do spiritual exploratory surgery on our hearts. We are to walk in the Spirit, not walk in the flesh!
I use Facebook for God's glory. I reach thousands that I cannot reach any other way. On my 'LIFE ENRICHMENT MINISTRIES, INC. (501c3)' Facebook page, I have teaching videos. Click the 'videos' tab and listen to God's Word that transforms lives. Over 28,000 people have viewed my teachings.
My heartbeat is being a conduit of God's truth though teaching, counseling and writing. I teach for churches/conferences, marriage seminars, and sexual purity seminars, etc. God's truth makes us free when we allow His Word to reign in our heart, soul and mind.
© Carol Clemans – Certified Pastoral Counselor, anointed Bible teacher (50 yrs.), Cert. Christian Life Coach, Cert. Sexual Addiction Recovery Facilitator. Visit www.carolclemans.org 'about ministry' page for bio of life, ministry, education, 360+ articles, teaching CD's & DVD's, book: God's Design for Marriage –soft cover or eBook: amazon.com. Call (636) 448-0121 for speaking/counseling. Ministry ref: Pastor Daniel Batchelor, Dupo, IL.