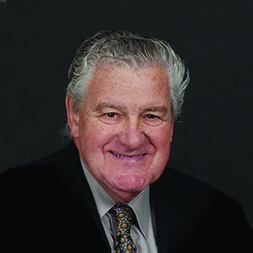 Thinking about my sweet wife as she is recovering from a difficult surgery and want to share her incredible testimony with you. Please keep her in your continued prayers. We feel your kindness and encouragement and are most thankful.
—————————————————–
It is said of many great men that they wouldn't be who they are without their spouse standing beside them and encouraging them along the way. Sis. Mooney has filled this role, and many others, with grace and dignity. A church may elect their pastor, but the pastor's wife earns her way into the lives and hearts of a congregation in a much different way.
Calvary was an intimidating assignment for Sis. Mooney. She had been instrumental in their success in building up the church in Muskegon and serving in the Michigan District, but Calvary Tabernacle was a new and unique challenge. Her talents and skills in music, children's ministry and drama were not really needed at Calvary at that time. So, not only was she finding her way around a new city and new people, but she was reinventing her ministry as well.
It did not take long for Sis. Mooney to find her place in Calvary's heart. She maintained her down-to-earth personality, her smile, gracious character, her love for people and her deep, quiet spirituality. She dedicated her time to supporting Bro. Mooney, her family, and found herself fulfilled in the ministry of encouragement. She taught all of us by example how to live a life of true faith through hardship, pain, loss and sickness. Yet, through it all, she has a special way of making people feel they belong and that they are genuinely cared for. She sends notes of inspiration to shut-ins and people who are struggling. She counsels people through their moments of crisis, and heartbreak, and she spends countless hours in prayer for the ministries and people of Calvary Tabernacle.
At Pastor Mooney's request, you may occasionally see her small frame occupying the bench of the organ, lending the B3 and Leslie her signature flair, but most of the time she is content to be working somewhere behind the scenes. In recent years Sis. Mooney's has began to share the beautiful, yet heartbreaking story of her testimony.  Her life of faith and dedication despite the challenges she has endured is an inspiration.
I guess it all began in a government housing project in the small town of Lilbourn, Missouri. One night Momma and Daddy piled into the back of a pick up truck that had been sent into the projects by the local Pentecostal preacher, Bro. Kerr, who was the father of Sis. Mickey Godair. The truck was full of migrant workers, farmhands, and their families headed for a tent revival. Daddy, the handsome square dance caller, received the Holy Ghost the very first night, but it took Momma a bit longer.
You see, Momma was a different sort of woman. While Daddy was quite a looker and possessed a kind nature, Momma was the complete opposite. She was older than him, larger than him, and had a temper. She was pregnant with me at the time they started going to church, and I was born right in Project #13, the tiny government rental. New to the church, Momma decided to name me "Micki" after the preacher's daughter, "the prettiest girl she ever saw."
You might assume Momma would be excited about finally having a healthy baby girl after four boys, but this was not the case. She now had five children, and those days were hard. Daddy made very little money, following the harvests from city to city as a sharecropper. Having yet another mouth to feed was a great irritation to Momma, and she never hesitated to let me know it.
When I was six years old we moved to the small town of Windfall, Indiana so Daddy could work in the steel mill. It was the first time they had enough money to pay the bills, but they were worried because the little town didn't have a church. Daddy prayed, tried a few denominal churches, (even got kicked out of one cause Momma spoke in tongues too loud), before he felt led to begin a small weekly Bible study in our home. It wasn't too long before we had quite a group of people. Daddy wasn't a preacher, so he called Bro. McGruder and asked if he would come be our pastor. That little Windfall church grew into quite a revival place, one which sent out many missionaries, evangelists and preachers.
Yet, even though Daddy served as the Sunday School Superintendent and Momma was very faithful member of the church, there was a deep anger inside her that she seemed to direct toward me. I often heard her say, "Micki, you ain't worth the salt that goes in your bread."
I remember the real beatings started at about age four. The cycle was vicious. I developed a nervous stomach and vomited almost daily. She knew the vomiting interfered with my school work, so she threatened more beatings on the days I vomited. This in turn made me vomit all the more. She would accuse the school teachers of teaching us evil things. We weren't allowed to even go to the library, or check out a book.  If she did see me study or reading, her favorite line was, "What you tryin' to be? An educated fool?"
Today, Momma probably could have gotten some help. She probably had a mental illness or disorder that in these times would have a treatment plan, but back then, you just didn't talk about those things.
One minute we would be shopping, laughing, having a good time, and then something would be said or done and she would turn on a dime and enter into a rage. In Windfall, Daddy finally made good money, and every payday everyone in the household, even my adult brothers, turned their paychecks over to Momma and she would divvy up the spending money. She always wanted me to look nice, and every payday would take me to town to buy a new outfit. On one such occasion, we were in the car laughing together so hard about something and I casually said, "Oh, Momma! You're crazy!" Immediately, I knew I had messed up. She turned to face me, her eyes glaring a hole through my new top. "So? That's what you think of me, huh? I'm crazy!" I knew better than to defend myself, lest it be labeled "sassing." When we got home, the belt came off the hook in the bedroom and found its way to my back.
My haven was the church, my accordion, the keyboard – any musical instrument, really. Thankfully, God had given me a gift. The gift of music was my escape. At age eight, I could pretty well carry a service. I deeply loved and respected my pastor's wife, Sis. Fannny McGruder. At that young age, I had no idea what trouble Momma caused for them. Yet, Sis. McGruder loved me, mentored me, and let me travel with them to their revivals and fellowship meetings to play for them.
Honestly, I didn't speak about my Momma for a long time. I really felt like she had some sort of medical issue that was never diagnosed and I didn't want to dishonor her. But, a few years ago at General Conference, God gave me the words and I have been sharing my story ever since. My husband rescued me when I was just 18. He had no idea the psychological and physical scars I carried from the years of abuse. But, we made it. Through prayer, long nights with our hands clasped together across the bed.  Through fasting, through tears, through love… somehow the nightmares ceased. The panic subsided. I came to understand that it was her problem, her anger, her cross to bear – not mine. I could raise great kids. I could have a happy home. I could be what God called me to be.