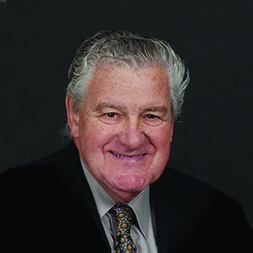 We have never seen times like these times. Everything is on the line, and the pressing question is – Are we prepared to face the complex and eminent dangers of this generation? Are we asleep or awake? This is not a mundane moment! Our nation, our institutions and our churches are rowing though tempestuous waters.
There are dark forces rapidly changing our world. Technology is deliberately being created as a tool of control that will oppress and shape our future. Our privacy, our financial viability, our freedom and our democracy are all at stake. Our children are purposefully and intentionally being brainwashed and pushed into a state of confusion and panic with regard to their sexuality and their basic human identity. We know well that the Judeo-Christian values that served as foundational principles of America and other freedom-loving nations around the globe are being discarded and trampled upon in order to usher in the agendas of elitists and liberal educators who glorify humanism, globalism and atheism. These are dark forces indeed, and they see Christianity as a primitive, outdated religion; an obstacle in the battle to control hearts and minds.
Who will help us? Within the powerful words of Psalm 139 is the answer. This chapter is a vision of hope. It poignantly answers the question. God will help us. He will draw the plan for our times. He will reveal His plan for us both intimately and personally, as well as for our corporate destiny. He will provide the energy, the vision, and the strength for us to endure and to succeed.
A few years ago while hiking solo out west, I took a short cut and within a short time after a couple of turns, I became disoriented and lost. Fear struck hard. What should I do? The answer was sure. I had to retrace my steps, my decisions. I had to look for my markers, retrace my map and in doing so, I regained my confidence. It was a simple solution, but the disorientation of my surroundings and the fear I felt were a great distraction.
This time in history is unique. It is challenging. Most certainly it is disorienting in some ways. And it's easy to allow fear to take hold of our soul and cause doubt and questions to become so loud that we lose our focus and forget that we have a way, we have a map, we can retrace our steps, we can find where God desires us to be.
However strong the seas may roar, or how dark the night, there is a way, even in "the uttermost parts of the sea." This way, this answer, however, is not our way. The most dangerous action we could take right now is to believe that we can face these times by ourselves, with our talents, our education, our methods. Only by standing on the instructions given to the Apostles will we live. If we arrogantly disregard the need for the Holy Ghost, if we become indifferent to the moving of His Spirit, we will be without a map, without a redemptive power. Alone.
But with God all things are possible. In Him we place our trust. He is our way.
Psalm 139
O lord, thou hast searched me, and known me.
Thou knowest my downsitting and mine uprising, thou understandest my thought afar off.
Thou compassest my path and my lying down, and art acquainted with all my ways.
For there is not a word in my tongue, but, lo, O LORD, thou knowest it altogether.
Thou hast beset me behind and before, and laid thine hand upon me.
Such knowledge is too wonderful for me; it is high, I cannot attain unto it.
Whither shall I go from thy spirit? or whither shall I flee from thy presence?
If I ascend up into heaven, thou art there: if I make my bed in hell, behold, thou art there.
If I take the wings of the morning, and dwell in the uttermost parts of the sea;
Even there shall thy hand lead me, and thy right hand shall hold me.
If I say, Surely the darkness shall cover me; even the night shall be light about me.
Yea, the darkness hideth not from thee; but the night shineth as the day:
the darkness and the light are both alike to thee.
13 For thou hast possessed my reins: thou hast covered me in my mother's womb.
I will praise thee; for I am fearfully and wonderfully made:
marvellous are thy works; and that my soul knoweth right well.
My substance was not hid from thee, when I was made in secret,
and curiously wrought in the lowest parts of the earth.
Thine eyes did see my substance, yet being unperfect; and in thy book all my members were written,
which in continuance were fashioned, when as yet there was none of them.
How precious also are thy thoughts unto me, O God! how great is the sum of them!
If I should count them, they are more in number than the sand: when I awake, I am still with thee.
Surely thou wilt slay the wicked, O God: depart from me therefore, ye bloody men.
For they speak against thee wickedly, and thine enemies take thy name in vain.
Do not I hate them, O LORD, that hate thee? and am not I grieved with those that rise up against thee?
I hate them with perfect hatred: I count them mine enemies.
Search me, O God, and know my heart: try me, and know my thoughts:
And see if there be any wicked way in me, and lead me in the way everlasting.