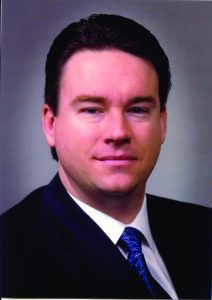 Recently, someone impersonated our pastor and sent scam e-mails, mostly to our staff members. The initial e-mail seemed harmless: "Are you available to help me?" A few people responded and the scammers used our pastor's name and sent a request: "I am out of town and need a favor. My cell coverage is bad, and I need you to purchase some gift cards. You can use your business or personal card, and I will reimburse you." Thankfully, our people recognized that it was likely not legitimate, but these types of scams are increasingly common. My wife received a similar e-mail from a scammer impersonating a pastor's wife from our district. These schemes are prevalent and can be very dangerous, not only targeting people for money but, in some cases, scams can lead to physical danger.
After giving a seminar on this topic recently, it seemed almost everyone in the audience was dealing with the aftermath of one of these schemes having affected themselves or someone close to them. With permission, I share that one elderly lady waited outside her home with her purse, because she was told she had won the Publishers Clearing House Sweepstakes. Finally, she decided to call a friend and they were able to convince her to go inside and end communication with the scammers. It's likely she was being targeted for a robbery. I've listened to the horror stories of others who have spent hours dealing with the aftermath of phone scams that trick honest people into giving criminals remote access to their computers. From there, con artists can access banking and credit accounts and steal funds. It's nearly impossible then to catch the offenders or recover the losses. Some common ruses use the name of computer companies, banking institutions, cyber security services, the Social Security Administration, and the Internal Revenue Service to gain trust or intimidate the innocent party into providing information or paying fees, fines, etc.
Nefarious swindlers are taking advantage of everyone they can and, according to the Securities and Exchange Commission, religious groups are often targeted. One pyramid scheme scammed 125 church members out of $7.4 million using a pitch filled with Biblical references. I have personally worked to help faithful believers who've been entrapped in scams, and sometimes I have had to work very hard to convince them that the con artist is a cheat and that the scheme is not an answer to prayer.
I highly recommend pastors alert members and discuss these matters openly with the congregation. Resources are available through your Attorney General's office. They will also know what scams are common and current in your area.
"Brethren, if a man be overtaken in a fault, ye which are spiritual, restore such an one in the spirit of meekness; considering thyself, lest thou also be tempted. Bear ye one another's burdens, and so fulfil the law of Christ" (Galatians 6:1-2).