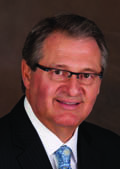 Please Help Us…Help Them…Get To Jesus!      
The TCM Christmas In July campaign began many years ago out of the desperate need for funding during the summer months, when our income is at its lowest.
During November and December, we are blessed with the support that is ushered in during this special season of giving. Our sponsors are so willing to purchase toys and clothing for their special "Mansion Kid," and we are so very
grateful for each gift received. But as all of us know, the needs of these children, as with all children, are year-round.
Many years ago, Jesus stepped off a boat and rescued the man possessed of demons. He wants to rescue children who are being afflicted and abused today.
We are the vessels Jesus uses. Will you join with us in His rescue mission?
Today, I'm inviting you to help us…help them…get to Jesus! By giving in support of the Mansion, you are taking part in each child's rescue.
Will you pray about responding with a financial gift to our Christmas in July campaign in order that we can continue to help children in need? More and more needs are being presented to us, almost every day. New children are arriving, nearly every week.
Whatever you can possibly give will be appreciated so very much, and will help to defray the summer-time expenses of caring for our children.
It's never been easier to donate online to TCM. To make a One Time Gift, go to: http://mansionkids.org/. Or, you can send a check to: PO Box 167, Tupelo, MS 38802.