Student Kicked Out of College for Being Homeschooled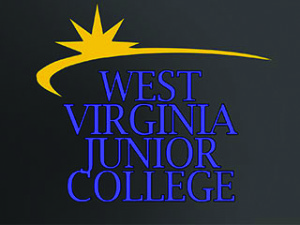 A West Virginia college student is back in the classroom after the school kicked him out because he was homeschooled. In March, 22-year-old Jacob Berry was dismissed from West Virginia Junior College in Bridgeport.
Berry was homeschooled by his father, Dr. Nathan Berry, and his mother, Cynthia Berry, who holds a lifetime teacher's license. Upon graduation, he worked a few odd jobs before deciding to study information technology at the local community college this past fall.
Berry's dismissal from the college came despite his compliance with the college's enrollment process and making straight A's in his courses. He was told that his presence on campus jeopardized the school's federal funding, and he was given one day to produce an accredited diploma.
Homeschooled students in the state self-certify completion of a home education program, so Berry was unable meet the request and was booted out. The president of the college suggested he take the GED, saying he was an intelligent young man who would do well on the test.
Berry's family contacted the Homeschool Legal Defense Association, and he was eventually reinstated. Attorney Mike Donnelly, who represented the family in the case, told CBN News that the disruption was unnecessary and shows how ill-informed officials can cause problems for home educating families.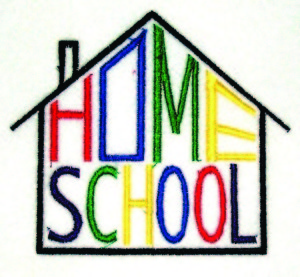 "It's a great success story but it shouldn't ever happen," Donnelly said. "It just shows that there are still people out there who don't understand and who are willing to do these kinds of things."
Meanwhile, newly passed legislation in the state will prohibit such discrimination against homeschool graduates.

Why Obama's All-Out Attack on Christians Should Concern You
President Barack Obama, who won't call out radical Islam for beheading Christians, is spewing verbal assaults against Christians. He began his remarks at a recent event to say he is "concerned" about "less-than-loving" Christians.
Christians around the world are suffering and dying each and every day at the hands of brutal radical Islamic jihadi genocide, and the leader of the free world finds the need to attack Christians.
But this wasn't the first time. Just a few short months ago at the National Prayer Breakfast, he used his pulpit to excoriate Christians for getting on "our high horse" about the persecution of Christians.
At a time when Christians are being slaughtered, raped, and decapitated simply for being a Christian, or in some regimes hung simply for expressing the love of Christ to others, President Obama repeatedly puts Christians in his rhetorical crosshairs. He's spent more time calling out Christians than acknowledging that radical Islamists are inflicting genocide.
It's more than offensive to the millions of Christians across the globe who seek to live out their lives following Christ's example of love; his statements are just plain false.
Christians are not responsible for radical Islamic jihadists seeking to wipe out the global Christian Church. We are not unloving. Christians who serve in our Armed Forces are not—as his Administration has previously asserted—"extremists."
If anyone wants to see what real hate looks like in the face of real love, just look to the Middle East. Christians are dying for their faith. In the new film, Let My People Go, you can see how Christians, expressing love, are suffering and dying for their faith at the hands of jihadists.
As Christians, we must stand up for our brothers and sisters in Christ. We must share the truth and call out—even our president—for assaults on our faith.
Southern Baptists Change Policy on Speaking in Tongues
The Southern Baptist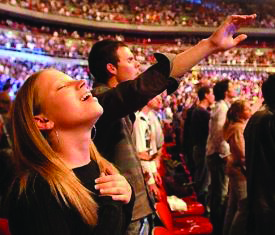 Convention has amended its position on speaking in tongues. After decade-long resistance, the SBC will now admit missionary candidates who speak in tongues, a practice associated with Pentecostal and charismatic churches.
The new policy, approved by the denomination's International Mission Board on May 13, reverses a policy that was put in place 10 years ago. In 2005, the International Mission Board created guidelines that specifically disqualified all missionary candidates who spoke in tongues.
The new policy of allowing Southern Baptist missionaries to speak in tongues, or have what some SBC leaders call a "private prayer language," speaks to the growing strength of Pentecostal churches in Africa, Asia and South America, where Southern Baptists are competing for converts and where energized new Christians are enthusiastically embracing the practice.
"In so many parts of the world, these charismatic experiences are normative," said Bill Leonard, professor of church history at Wake Forest Divinity School. "Religious groups that oppose them get left behind evangelistically."
Southern Baptists have long prided themselves as among the world's most ambitious missionaries—reaching countries and regions few dared to go—but they are increasingly finding competition from fast-growing Pentecostal Christianity, which now has an estimated 300 million followers worldwide.
Kansas Bans Dismemberment Abortions
Abortionists in Kansas will soon be banned from performing dismemberment abortions, thanks to legislation passed by the state legislature recently.
Kansas Gov. Sam Brownback promised in January he would sign the bill, making the state the first to ban abortions that tear children limb-from-limb in the womb. The federal government already criminalizes partial birth abortions, but dismemberment abortions—also known as dilation and evacuation abortions—are still legal. The legislation is part of a new strategy pioneered by National Right to Life Committee (NRLC).
About 8 percent of abortions in Kansas use the dilation and evacuation method. The new law now prohibits it except in cases threatening the mother's life or irreversibly damaging her health. Dismemberment abortions occur after the first trimester when bones have already formed. At this stage, the fetus has all of its internal organs, as well as perfectly formed fingers and toes.
News in Brief:
Mexican authorities claim that an ISIS camp has been discovered in Ciudad Juarez, just eight miles from El Paso, Texas. Muslim prayer rugs and Arabic documents were also reportedly discovered at the scene. The U.S. Department of Homeland Security said that the report has not been authenticated at this time.
A New York Times columnist has suggested rewriting the Bible to embrace the LGBT community. In a recent column, Frank Bruni wrote that the view of "gays, lesbians and bisexuals as sinners is a decision" based on "ancient texts." He argued that the Bible keeps Christians stuck in ancient beliefs and should be rewritten to be accepting of the LGBT community.
A group is urging Fox Network to cancel its plans to air a new TV show called "Lucifer." The show portrays Satan becoming bored of life in hell and moving to Los Angeles to open an upscale night club. American Family Association's One Million Moms group, which has gathered an online petition of more than 14,000 signatures, says that the show misrepresents the Bible, as Satan is depicted as charming and handsome.