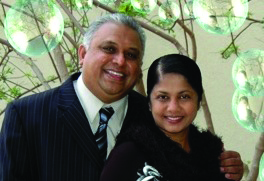 Almost 98,000 foreign immigrants sought refuge in North America in 2012. Legal immigrants running away from other nations, because of persecution, seek refuge in Europe, parts of Asia, and especially in America.
Refugee International Student Evangelism Network (R.I.S.E.N.) is a multicultural ministry. Bro. Marshall Xavier and his wife, Vani, founded the ministry and serve as UPCI National Coordinators. They attend the Pentecostals of Alexandria in Alexandria, Louisiana, pastored by Bro. Anthony Mangun. "I am the Prayer Coordinator and Professional Counselor at the Pentecostals of Alexandria," said Sis. Xavier. "I'm also actively involved in the teaching/discipleship ministries of the church. I travel extensively as a conference speaker and have a Master's degree in Christian Counseling, providing counseling services inside and outside the church." Before they migrated to America 16 years ago, the Xaviers pastored and planted multicultural churches in Asia and the Pacific region. Their continued burden for refugees led them to create the R.I.S.E.N. Ministry by visiting areas of Alexandria where multicultural people might live.
Sis. Xavier explained, "Being Asian, I speak five different languages, and each year America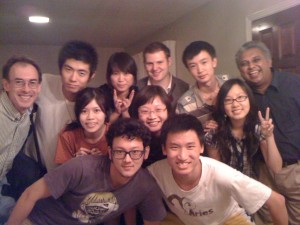 receives thousands of displaced immigrants. America has Refugee Resettlement Agencies all over the nation that help resettle refugees in various cities from the north, south, east and west. However, in America we don't have churches in every area working with these Resettlement Agencies. Our seminars train pastors how to connect with these agencies and the refugees coming through them. We work closely with the agency in Louisiana to help refugees settle and connect with UPC churches. In the past two years, we have baptized over 200 Asians in our church, and most have received the Holy Ghost. In the past few years, we have baptized over 65 Burmese refugees in Alexandria. We are presently helping a Muslim refugee family from Iraq to settle in our city. They want to give their lives to God and desire to be filled with the Holy Ghost."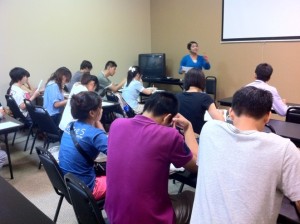 Sis. Xavier noted this about the seminars: "Our training instructs pastors regarding ESL (English as a Second Language) classes for free, and how to help with school placements, doctor visits, counseling, filling out Social Security and other forms, and counseling in immigration issues. We show them how to find clothing, school supplies, etc. for refugees. We show how to form teams to help train and give intensive Bible studies (Search for Truth) as well. Every effort in training is to encourage churches to reach out to these refugees."
Those desiring to donate to the R.I.S.E.N. Ministry should contact Sis. Xavier by email at vanimarshall@aol.com or phone 318-787-7438 for a form to go through their PIM account with UPCI. Information on the R.I.S.E.N. Ministry is available through www.risenmcm.com.