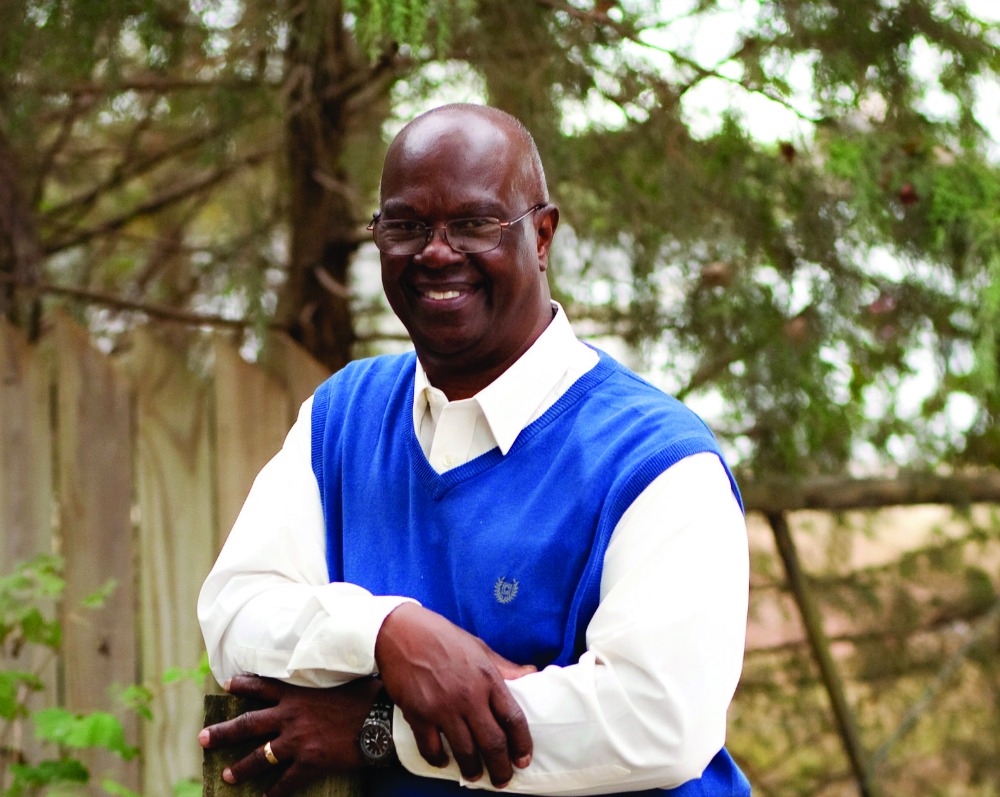 By Christina Li
Bro. Rufus Parker, tell us a little about yourself and your ministry.
After 28 years of military service, I retired from the U.S. Army in 1998, with the rank of Command Sergeant Major. I am an ordained minister with the United Pentecostal Church International. I have authored six books: Developing the Man in the Mirror; A Reflection of the Man in the Mirror; If God Be For Us, Who Can Be Against Us?; According To the Pattern; Today's Morsel; and Building Blocks To Manhood. My wife and I served as missionaries from 1996 until 2009, ministering to the Asia Military Ministries and Japan. We now living in La Crosse, Wisconsin, where we pastor Calvary Apostolic Church, and I serve as presbyter in the Wisconsin District.
Churches often struggle to attract men into the church. What can a church do to appeal to men today?
One of the things I believe that can help is to offer more events and activities that get men outdoors, as well as events that men enjoy. Most men prefer to be outside working, playing, fishing, golfing, getting dirty, eating and building things, and having these as a part of our church activities affords men the opportunity for fellowship and interaction with each other in settings they are most comfortable in.
What has worked best in your church to reach men with truth?
I'm still working on this area as the enemy seems to have so many men blinded to the truth. However, when I assumed the pastorate here, I started what I call "Guys G.R.O.W." (Guys Getting Real On Weekends). The overall objective of these times is to teach men and young boys the truth of God's Word and to inspire them to become the men that God has made them to be based on that truth.
Society today often lacks good male role models, with many single parent homes lacking father figures. Why is this and how can the church help?
Jesus said, "The thief cometh not, but for to steal, and to kill, and to destroy" (John 10:10). To be honest, our young boys aren't being taught how to be men at the earliest stage in life anymore, and society has devalued the role of the father and male in the home. Another problem is that society has made the church out to be the enemy against people instead of Satan himself. I think it will take more one-on-one mentoring and training to turn this around. The church must get back to the basics of teaching character in Sunday school classes, youth groups, men's conferences, and other spiritual gatherings. The church must not be afraid to preach and teach truth if the cycle is going to be broken and godly fathers and role models are going to be developed.
Churches also struggle to retain men once they have won them to Christ. How can we best retain and disciple men?
When I was first saved, my pastor, Bro. Darryl Rash, would hold up his Bible every service toward me and say, "Bro. Rufus, you have to love this more than anything else in the world." I believed him because he lived it before me. We also had quarterly men's gatherings that brought men together for a time of teaching and fellowship. What I find today, in most men's gatherings and conferences that I have attended, is more preaching than teaching. And these times are not geared toward showing our young boys and men how to be strong men of God. In these settings, where we have only men, the subject matter has to be those that cause a man to examine himself and allow him to see if he is measuring up to God's requirement for him as a man. I also believe that if we can get men to see who they really are, how important they are to themselves, to their family and to their church, we will see many of them remain in the church.
In your book, Building Blocks to Manhood, you address some of the key elements needed to develop strong men for Christ. What are some of these important keys?
There are so many men hurting today because of poor choices, poor decisions and mistakes. Many of them now feel trapped and see no way out of their situations. The purpose of the book is to help them examine themselves to see if they are aligning themselves with the Word of God, as it is the blueprint for being a man and overcoming wrong. I want them to see that through scripture and by applying the things that are written in the Bible, they can be overcomers. Jesus is our example of what a true man must be. There is forgiveness when a man has done wrong things, when he truly repents and becomes a doer of the Word. Some of the most important elements I believe that are needed to develop men into strong men for God are: candor, commitment, competence, courage, wisdom, sexual purity, compassion, obeying truth, and getting dominion over anger and oneself. When a man understands these things and knows how to apply them to his life, he stands a better chance of becoming the man that God wants him to become.
What additional resources would you recommend if a church desires to launch a successful men's ministry?
There are many resources available for pastors today. Many of these can be found in bookstores and online. They just have to read through them and see what will meet their need in helping them to launch a men's ministry. They may also want to contact our UPCI Men's Ministry Department for suggested resources.
How do we order your book and what is the cost?
Building Blocks to Manhood can be ordered at: https://squareup.com/market/rufusparkerministries. It can also be ordered through Pentecostal Publishing House. And it is available at most major online bookstores as an eBook.