Refresh your Vision, Revive your Purpose, Renew your Passion, and Replenish your Virtue.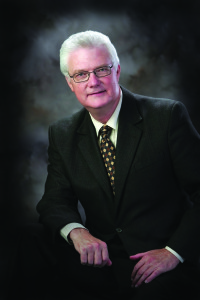 Refresh buttons; most devices in our age of technology come equipped with them. They are used to update the device with new data. Even on a computer, you must have a refresh button because things get stuck, screens freeze and the keyboard won't respond. If the refresh button doesn't work, a reboot becomes necessary.
According to statistics, there are 1,500 pastors leaving the ministry per month, and 70 percent of all ministers feel they do not have a true friend. Although the Apostolic fellowship is more insulated from our culture than other denominations, we are still vulnerable to the enemies' strategies, and we get stuck and need a re-boot.
Bro. Brian Kinsey, pastor of First Pentecostal Church in Pensacola, Florida, is excited to announce a new, innovative experience called Refresh: a coaching program designed to give spiritual direction to our pastors. It is designed to "refresh your vision, revive your purpose, renew your passion, and to replenish your virtue."
"There is a pressing need in the Church, which must be addressed if we are going to continue to thrive," said Bro. Kinsey. "It is my desire to become that friend, that voice, and that refreshing that will keep us on the mark of Apostolic doctrine, holiness and power. I want to be a voice that refreshes our pastors and ministers, and coaches them to a higher level of purpose and potential. The Lord has put it on my heart to begin a new ministry for our pastors and ministers (with pastoral approval only) to 'refresh' their vision and help them grow and realize their full potential. Our preachers must learn to grow personally before they can grow their ministry."
Refresh uses www.webex.com for monthly conference calls with guest speakers chosen to help in their area of expertise; to talk, teach and learn how to impact our generation and to "grow to our potential." Follow-up e-mails contain notes from each session as well as recommended reading material and a sermon from Bro. Kinsey. One-on-one sessions with Bro. Kinsey are also available, and he is available any time that ministers may need him. "This is an experience aimed to advance pastors and ministers to a greater level of effectiveness," said Bro. Kinsey, "and these sessions will help you grow yourself and your ministry."
God desires to restore to the church the power to meet the demands of this generation, and Refresh is a great venue to equip the ministry to accomplish this task. "I invite you to lift your vision to higher sights and to take your ministry to the next level," said Bro. Kinsey, "as you join me in this exciting venue to grow to your potential."
For more information on how to subscribe or to register, please visit www.briankinsey.com
contact@briankinsey.com 850-477-1100
Transcribed by: Gregg Stone