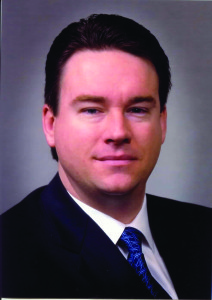 Endurance is not a default position. It is not opting for neutral. Endurance is a mindset that takes courage, determination and fortitude. It is natural to want to succeed, to reach a goal, or win an elusive victory. But what if you're divinely asked to endure? It's a biblical principle but difficult to live out. It's much easier to accept healing than sickness, blessing than sacrifice, joy rather than pain. Yet, many are simply asked to endure. "Thou therefore endure hardness, as a good soldier of Jesus Christ" (2 Timothy 2:3). "Blessed is the man that endureth temptation: for when he is tried, he shall receive the crown of life" (James 1:12). When facing a trial or difficulty you are likely to be told: "Just hold on," "Keep on keeping on," or "Just endure." At the time such remarks, however well-intentioned, can be painful. Yet when a test or hardship goes on for long periods, the fire of endurance has to be stoked and continuously monitored.
The word endurance has become synonymous with the book titled "Endurance," that chronicles the expedition of Antarctic explorer Ernest Shackleton. The telling of Shackleton's amazing story by Alfred Lansing defines endurance better than any other. The vessel they would navigate through the treacherous waters was rechristened "Endurance" by Shackleton, in keeping with his family motto: "fortitudine vincimus" – "by endurance we conquer." Shackleton had been taught from an early age that endurance was not a position of weakness but strength in action, fortitude displayed.
In a materialistic world of instant self-gratification, teaching endurance is more of a challenge than ever before. Yet I do believe that "by endurance we conquer." The transfer of this message to the next generation is essential. Prosperity doctrines, surface spirituality or feel-good religion will not build in our children the strength or determination they need to withstand the attacks of this world. "But he that shall endure unto the end, the same shall be saved" (Matthew 24:13).
Shackleton was described thus: "Whatever his mood – whether it was gay and breezy, or dark with rage – he had one pervading characteristic: he was purposeful." I pray that a sense of destiny and purpose will fall upon us and upon our children as we contend for the doctrine so faithfully delivered to us. It's easy to make fun of the old "Hold the Fort" mentality. Perhaps that song wasn't the best musical effort of that era, but it did have a message; that protecting and defending what we believe and standing ready, enduring whatever comes our way, was honorable and necessary.
We live in dark times. In the last day sound doctrine, morality and godliness will not be endured (2 Timothy 4:3). The temptation to compromise, to lay aside our heritage, to blend in to the ecumenical circle, to yield to conformity, complacency and acceptance, must not overtake us. By endurance we conquer.