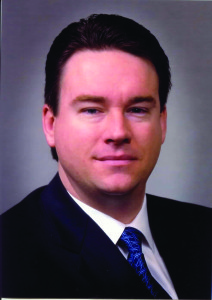 The cover story of Time magazine from April 2013 nearly reads like a report from our North American Missions Department. In summary, the article documents that a great number of Latino Catholics who are leaving their homelands to come to America are also leaving behind their religion in favor of evangelicalism – most notably Pentecostalism. Author Elizabeth Dias states that immigrants are "seeking a break with the past, a quicker assimilation into the middle class and a closer relationship with God," and are therefore "pouring into Protestant churches across the U.S."
A chart used to illustrate statistics provided by the Pew Research Center is entitled, "Leaving the Rosary Behind." It shows that the longer Latino families have been in the U.S. the more likely they are to be Protestant, and there is particular movement toward evangelicalism among young adults. These evangelicals are committed to their newfound faith. 70% attend services at least once a week, compared to 47% of Latino Catholics and 36% of the U.S. general population. They are opposed to abortion, and more opposed to same-sex marriage than their Catholic counterparts.
This Pentecostal revival again has gone largely undocumented, having its beginnings in storefronts and basements of other churches. But, we are seeing now the rise in the number of Spanish-speaking megachurches. Dias points out that the members of these churches call one another "brother and sister," and quotes one pastor as saying, "Church is what they have. They don't have many places where they can feel welcome. That's what they are looking for. That's where they have a family, a place to belong." Beyond religion, they are looking for an experience. "Latinos are turning not just to Protestantism but to its evangelical strain for a variety of reasons. Above all, Latinos who convert say they want to know God personally, without a priest as a middleman," says Dias.
I do not believe the immigration "problem" in America is just a political issue that we can ignore. Perhaps this isn't some big accident. Although I believe it is our government's job to protect our borders and our economy, I also believe that God can use this situation to further His kingdom. Immigrants are pouring into this country and their hearts and spirits are hungry – not unlike the conditions at the turn of the last century that led to the first great outpouring of Pentecostalism in the U.S. Only now, we have the infrastructure, the buildings and the resources that can help carry out the quick work God has planned.
Apostolics are strategically positioned to play a significant role in this great revival. For we know that it is not enough for people to reject one false doctrine only to pick up another. They are searching for what we have. Will we be ready, willing to open our doors and our hearts to reach out, and be a part of what God is doing? Or will our affluence keep us locked in a state of indifference toward the great harvest at our doorsteps? No doubt, there will be great Oneness, Apostolic revival among many nationalities in the U.S. in the coming years. I truly believe it is unstoppable. The only question to us remains — will we play a role?
Dias, E. (2013, April). Evangélicos. Time, 20-28.